Blind Bulldog Dumped At Shelter Gets A Big Brother Just Like Him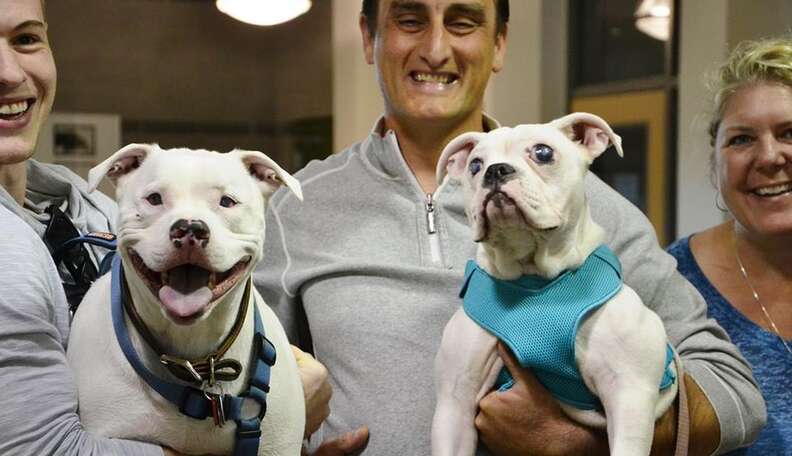 <p>Sacramento SPCA</p>
<p>Sacramento SPCA</p>
Batty, a bulldog who was born blind, was dumped at a shelter by his previous owner at just 5 months old - but now he's finally going to his forever home.
Batty was more than likely a product of backyard breeding. Upon arriving at the Sacramento SPCA (SSPCA) in California almost two months ago, Batty was covered in his own feces and had a large abscess on his chin.
But in caring hands, Batty went from a neglected dog to a more confident and happy pup. He learned how to make his way around on a leash ...
... and received gifts and support from all over the country as more people learned about his story.
Batty even found a friend in Bueller, another bulldog who was dropped off at the SSPCA because he couldn't walk.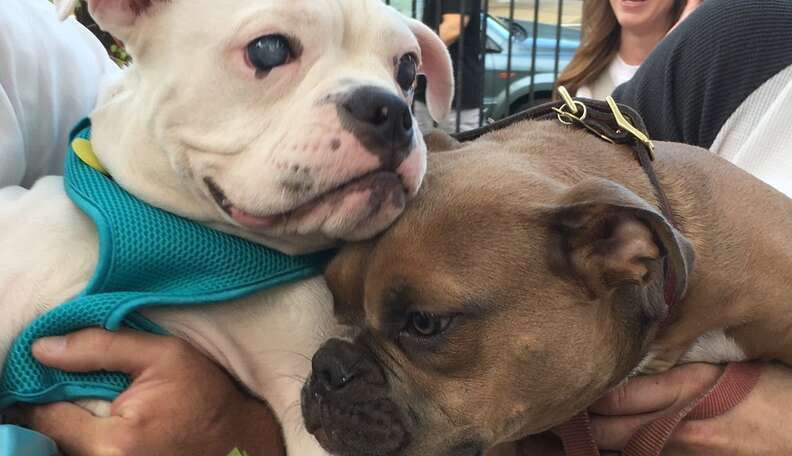 A vet visit in late April determined that Batty was born with a rare birth defect in both eyes. However, since his eyes currently don't cause him pain, it was decided that he would get to keep them.
The couple who just adopted Batty owns another blind dog named Sotiras, and they drove all the way from Wisconsin to Sacramento to meet with Batty and his foster parents. As it turns out, Batty and Sotiras were a perfect match and the rest was history.
"He is absolutely wonderful," Cassidy Kraus, one of Batty's new parents, wrote on Facebook. "So full of love, cuddles and playfulness."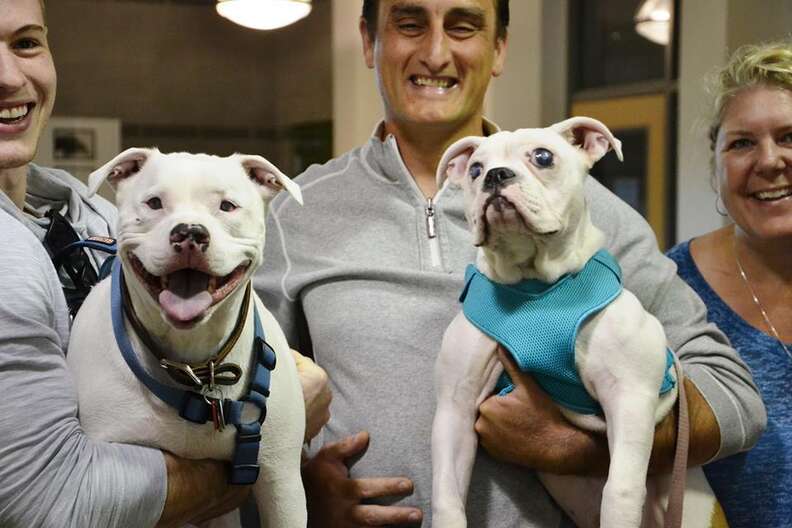 "We knew he was the missing piece to our family," she wrote.
Watch this video to see more of Batty in action during his stay at the SSPCA: