In an upsetting video, a monkey scrambles up the bars of a tiny, metal cage as dance music blares. A man jabs the top end of a water bottle through the bars. When the monkey tries to grab it, the man yanks it away. Next the man flicks his hand through the bars, laughing as the monkey tries — and fails — to swipe at him.
The monkey in the video is Lulu, a 4-year-old macaque who spent years living in a tiny cage at a tourist bar in Bali, Indonesia. The team at the Bali Animal Welfare Association (BAWA) learned about Lulu when the group received some troubling messages last year.
"Hello there, I am an Australian tourist," an anonymous person wrote to BAWA in an email in August. "I love Bali and I come here all the time. I have walked several times past a bar called The Twisted Monkey. They have a monkey in a cage who is kept in there day and night and it is so distressing to watch. He has nothing in the metal cage. I am worried about his welfare and wondered if there was something that could be done."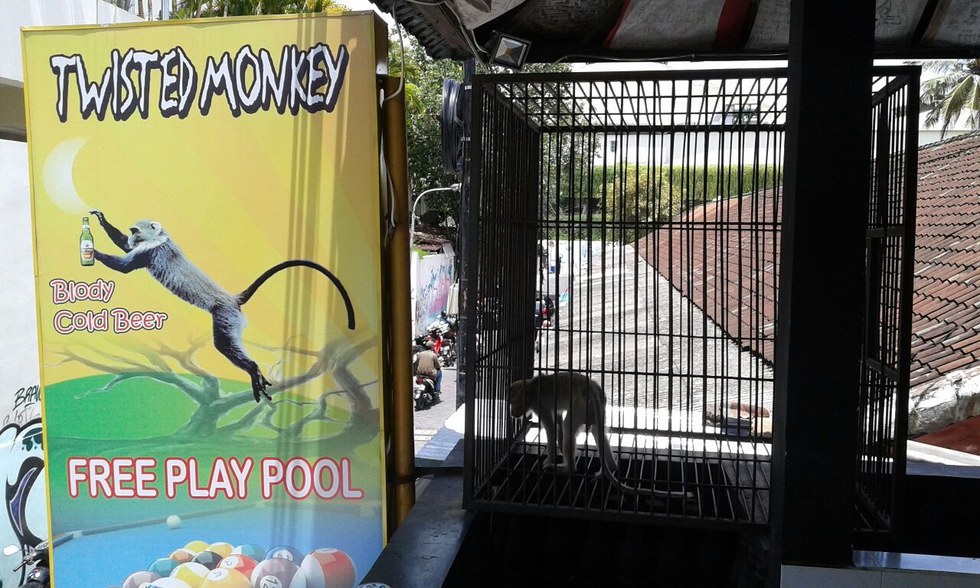 BAWA
BAWA also got messages through its Facebook page about the bar staff at the Twisted Monkey giving the monkey drugs, although the team was not able to confirm whether these reports were true. Elsewhere, the Twisted Monkey has been referred to a "drug den" that would sell tourists hallucinogenic mushrooms.
An investigation team from BAWA immediately went to the bar to try and help the monkey. When the team asked the bar staffers if Lulu ever received drugs, they denied it.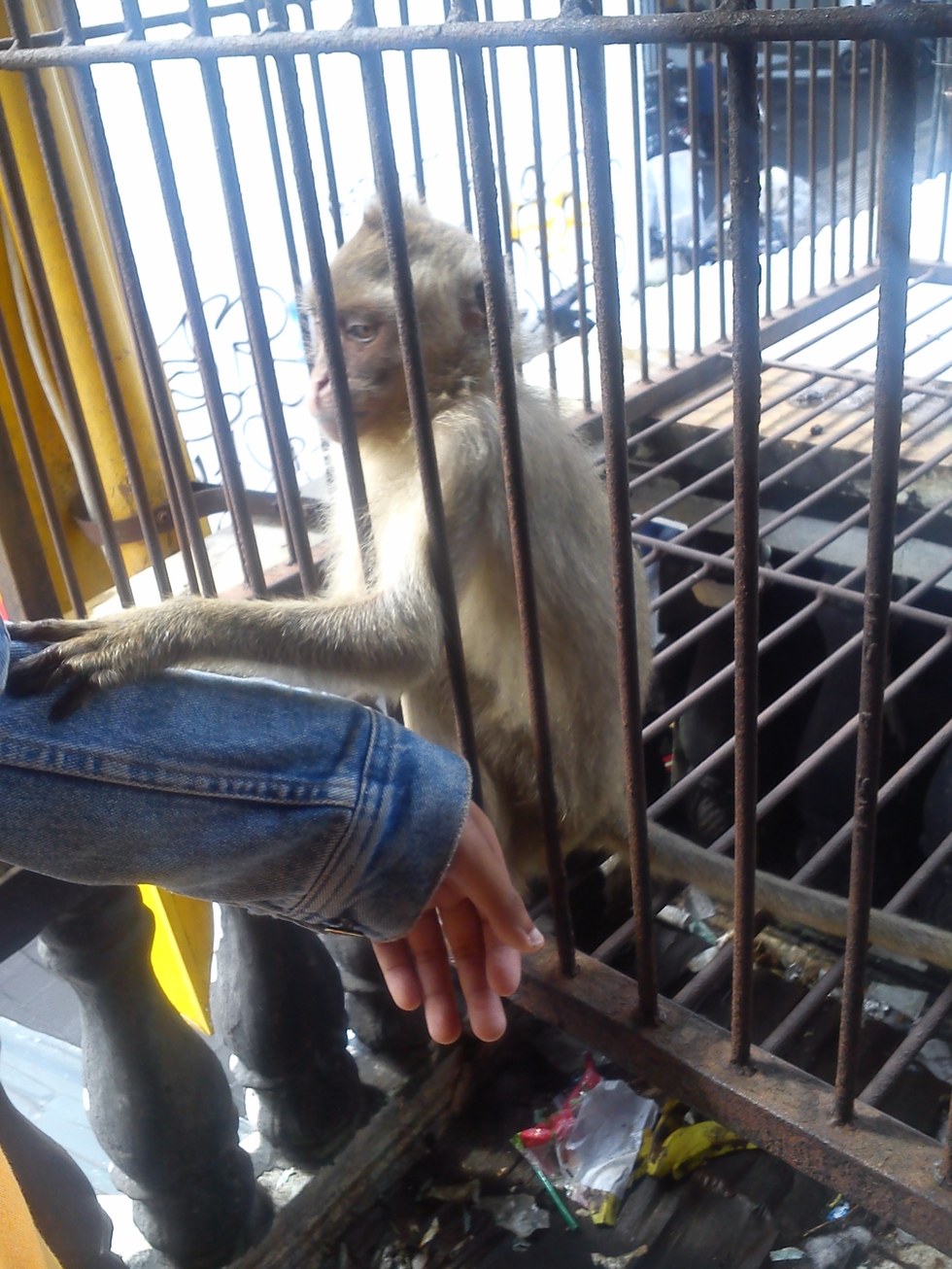 BAWA
"They said that perhaps a drunken tourist had given alcohol to Lulu, but stated that the staff did not give him alcohol or other substances," Hendra Irawan, the executive manager of BAWA, told The Dodo
But drugs or no drugs, it was clear Lulu didn't belong there.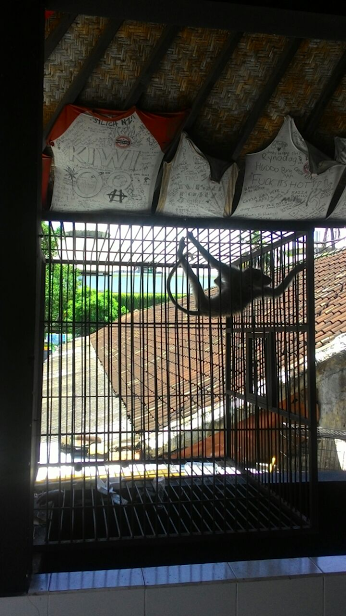 BAWA
"A bar is no place for wildlife," Irawan added. "This bar sometimes had loud music and noisy crowds. We believe he was well fed and watered, though he had no toys or ropes."
Since BAWA had no legal claim to Lulu, the team couldn't just seize the monkey. Macaques are considered a "common species" In Indonesia, so people can legally buy, sell and keep them without any consequences.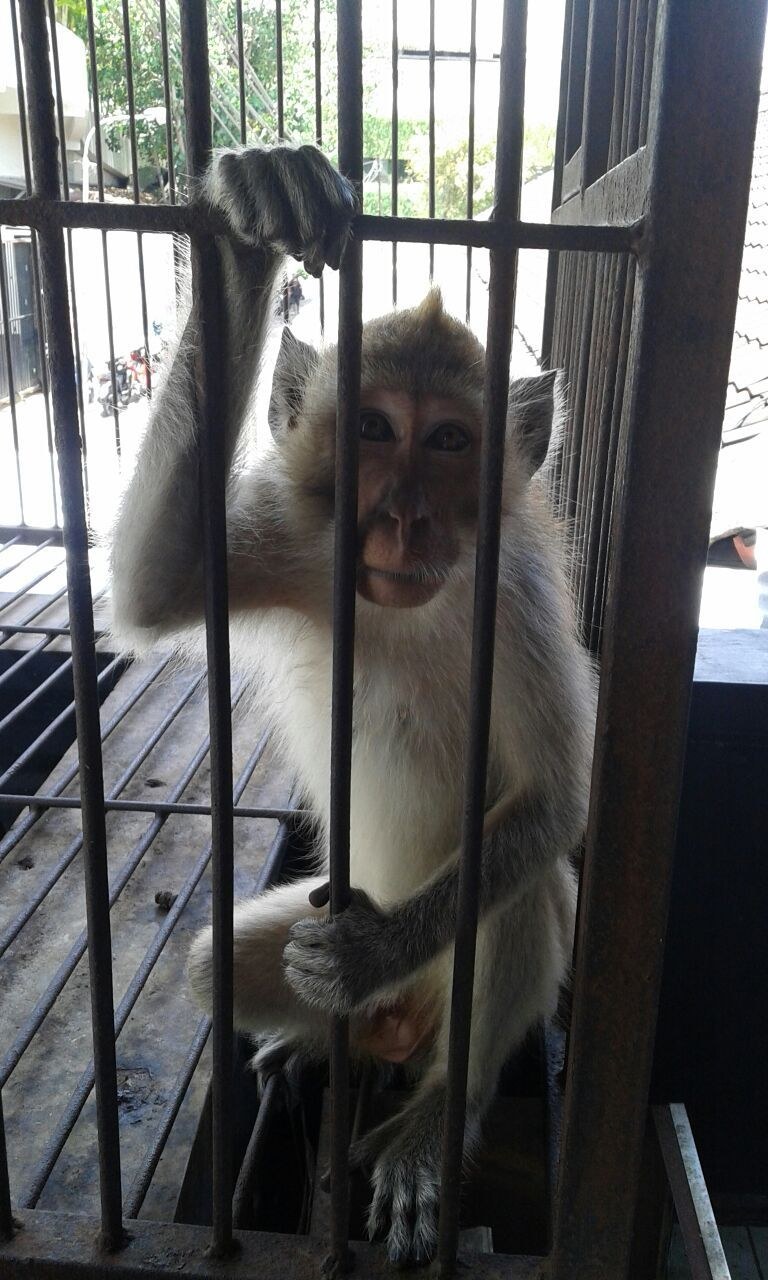 BAWA
Each year, people steal several thousand monkeys from their natural habitat and their families. Pharmaceutical companies and universities will often buy the monkeys to use as test subjects — others are sold at wildlife markets as pets, or "trained" to become dancing monkeys.
In Lulu's case, he'd been sold as a pet. "We are told that Lulu was purchased for IDR 500,000 [about $37] from the infamous Satria 'pet market' in Denpasar," Irawan said.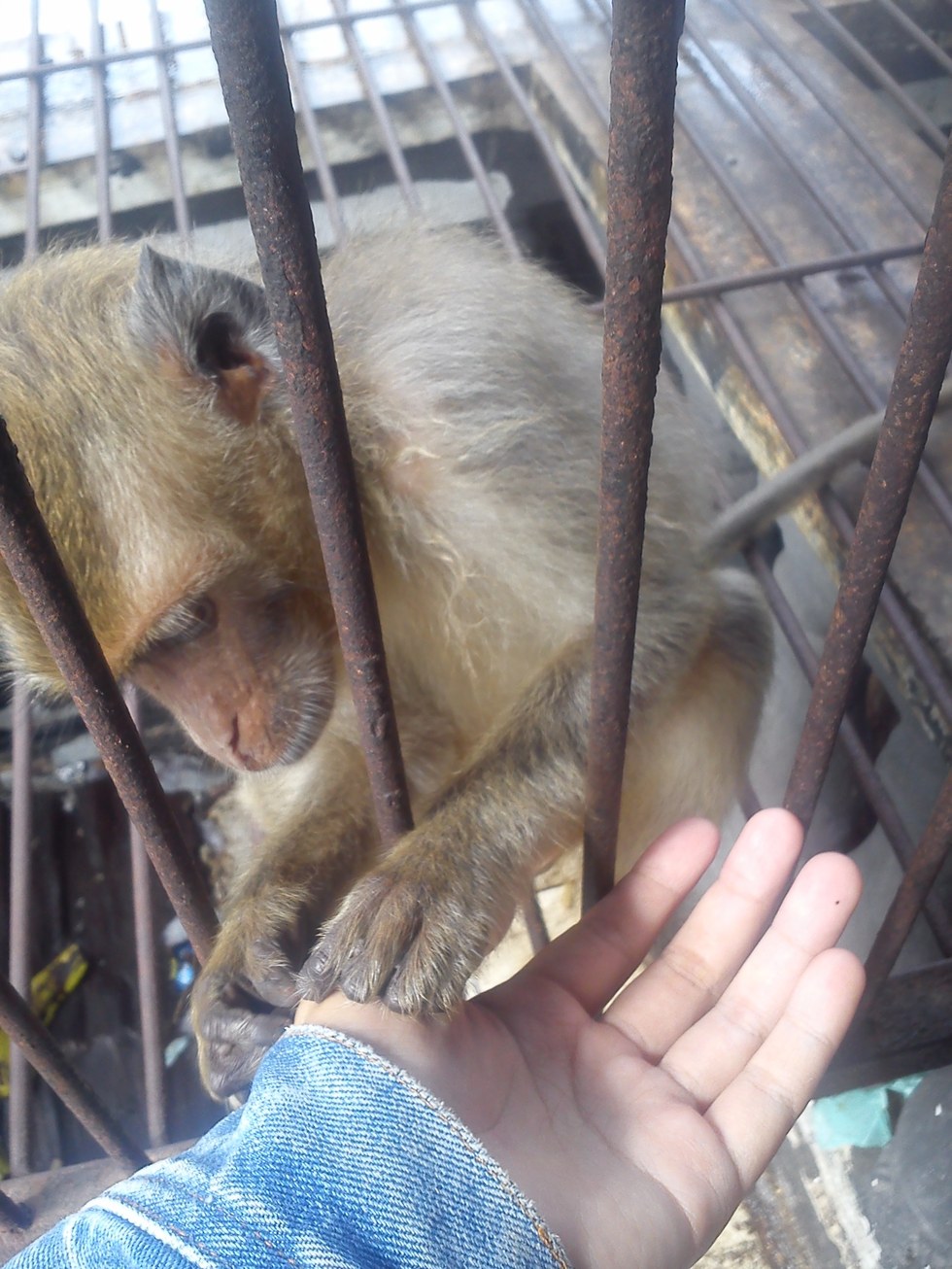 BAWA
BAWA tried to convince the bar staffers to surrender Lulu, but they refused. Even so, BAWA continued to negotiate for Lulu's release over the next several months, and the team did its best to make sure Lulu had what he needed.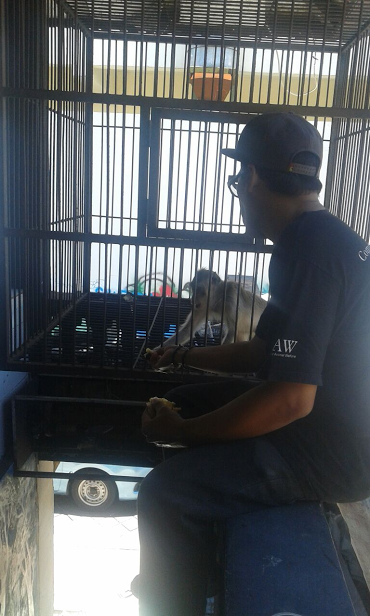 BAWA
"We established that he was properly fed and watered and tried to get more amusements for him such as ropes and toys," Irawan said. "The staff said he destroyed these — probably in frustration."
Then, earlier this month, Lulu's life took a drastic turn. BAWA heard that the police had shut down the Twisted Monkey, and Lulu had been left at the location, still locked in his cage, with no food or water, according to Irawan.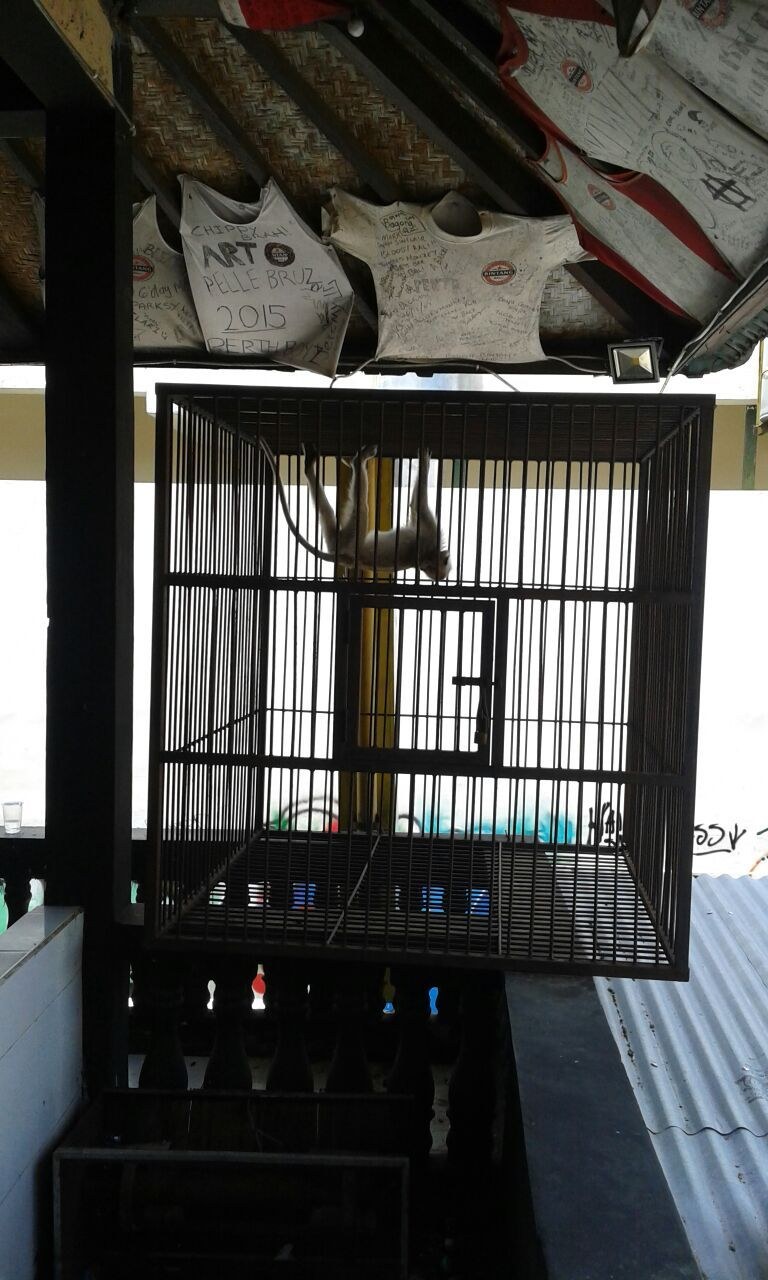 BAWA
"We negotiated with the police and the owner to rescue Lulu," Irawan said. "They finally agreed we should take him, in view of our history and knowledge of the case and the monkey."

When BAWA got hold of Lulu, the team found that he wasn't just caged — he also had a tight metal shackle around his neck, which was then attached to the cage.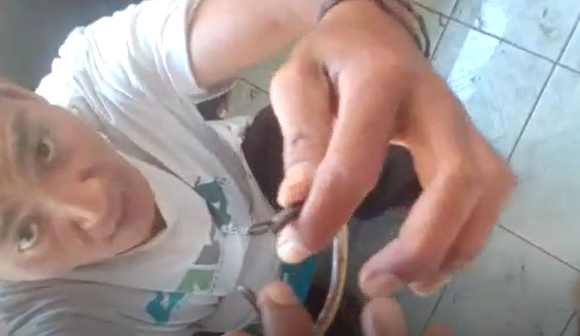 A BAWA team member holding the shackle that used to be around Lulu's neckBAWA
"He was afraid and agitated," Irawan said. "We immediately removed the shackle. Of course it is hard to be certain but we think in the end, after trusting us, he was relieved to be rescued."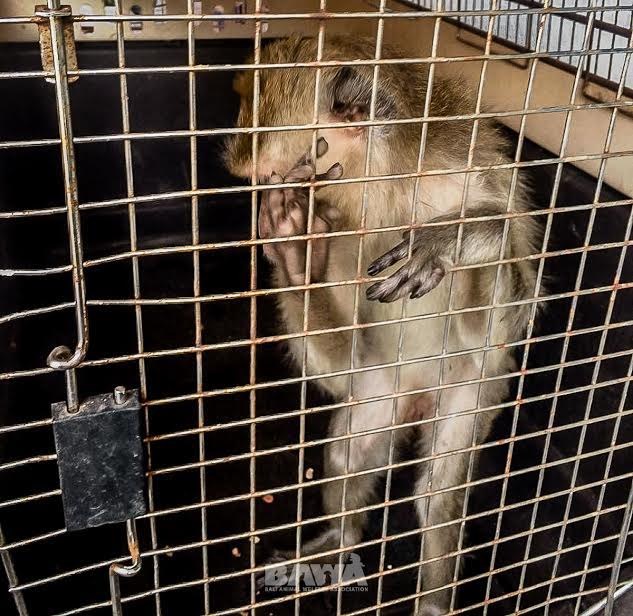 Lulu during transport to BAWA facilityBAWA
Lulu now lives at the BAWA facility where he'll be cared for until rescuers figure out the best thing for his future. When Lulu first arrived, he craved attention, Irawan explained.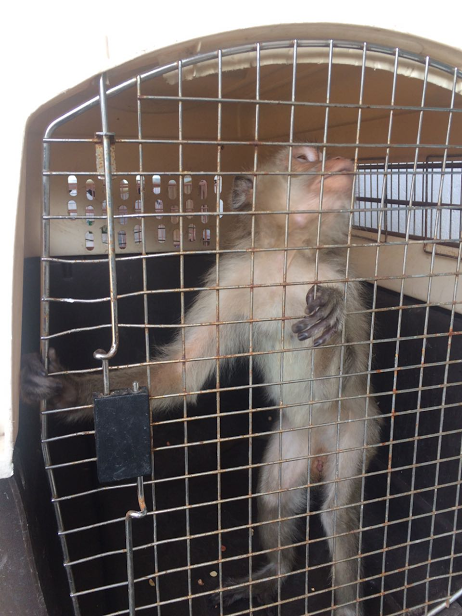 BAWA
"Lulu needed a lot of comfort and reassurance," Irawan said. "We provided ropes and toys, nutritious food and lots of attention."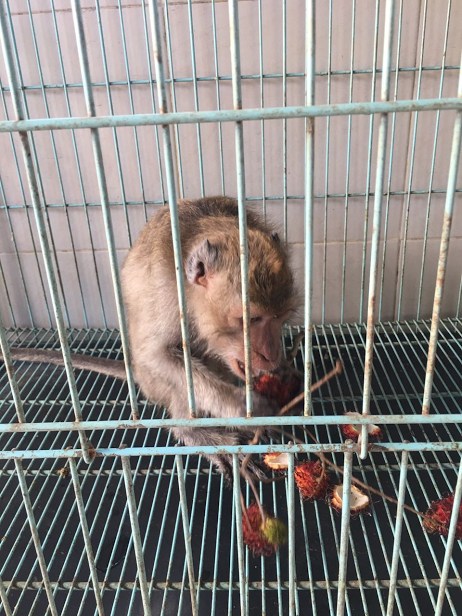 BAWA
Despite everything Lulu's been through, he's doing remarkably well.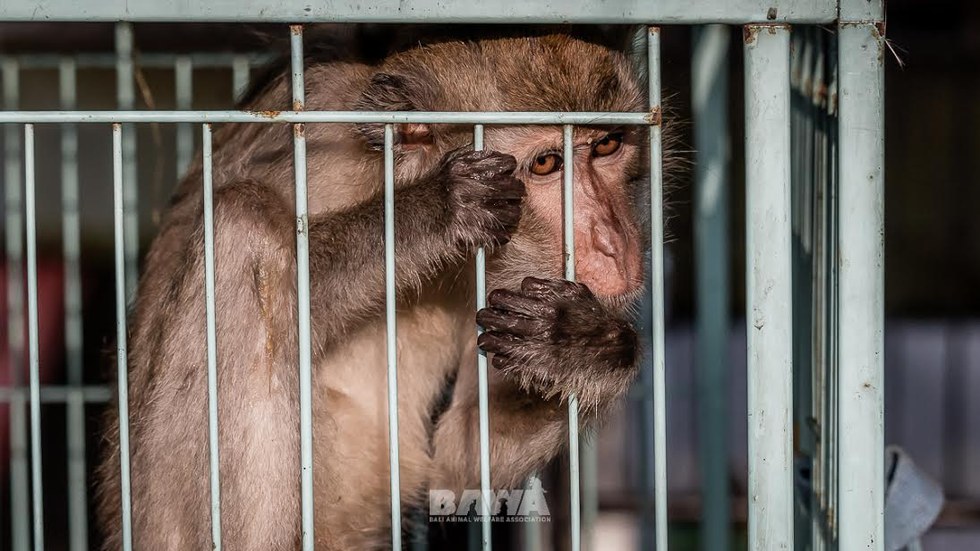 BAWA
"Lulu appears to be far less afraid and agitated," Irawan said. "He is a sweet and friendly monkey, though he was understandably very cautious at first. He has come to love many of BAWA's staff but is still cautious of new people."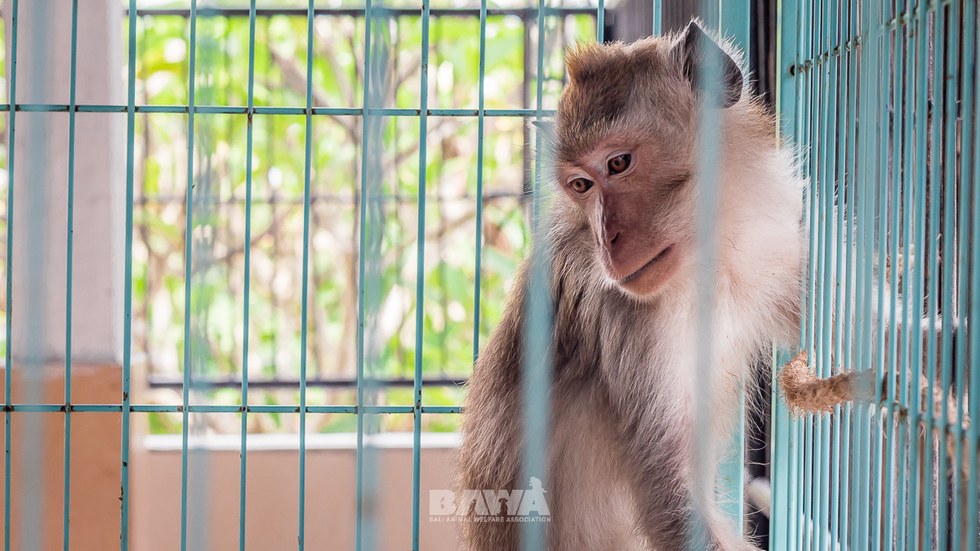 Lulu at the BAWA rescue facilityBAWA
"Lulu loves to receive treats, such as peanuts, fruit or biscuits," Irawan added. "He likes to touch and hold fingers and hands and to groom us. He truly loves toys."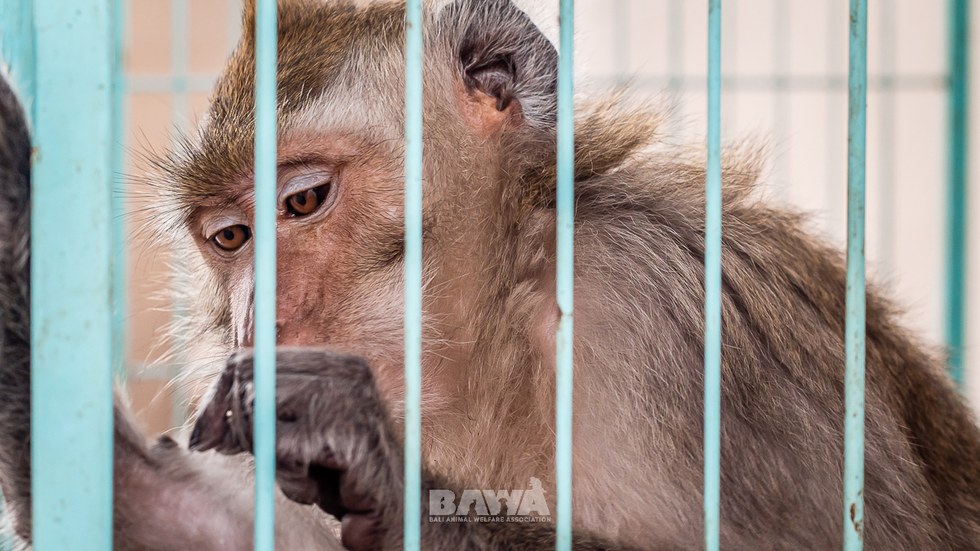 BAWA
Since Lulu was removed from his mom at a young age, he doesn't have the skills and knowledge to survive in the wild, so releasing him isn't an option. But the BAWA staff hopes he'll eventually be able to live in a monkey sanctuary, which will provide a large natural space for him, and give him the opportunity to interact with other monkeys.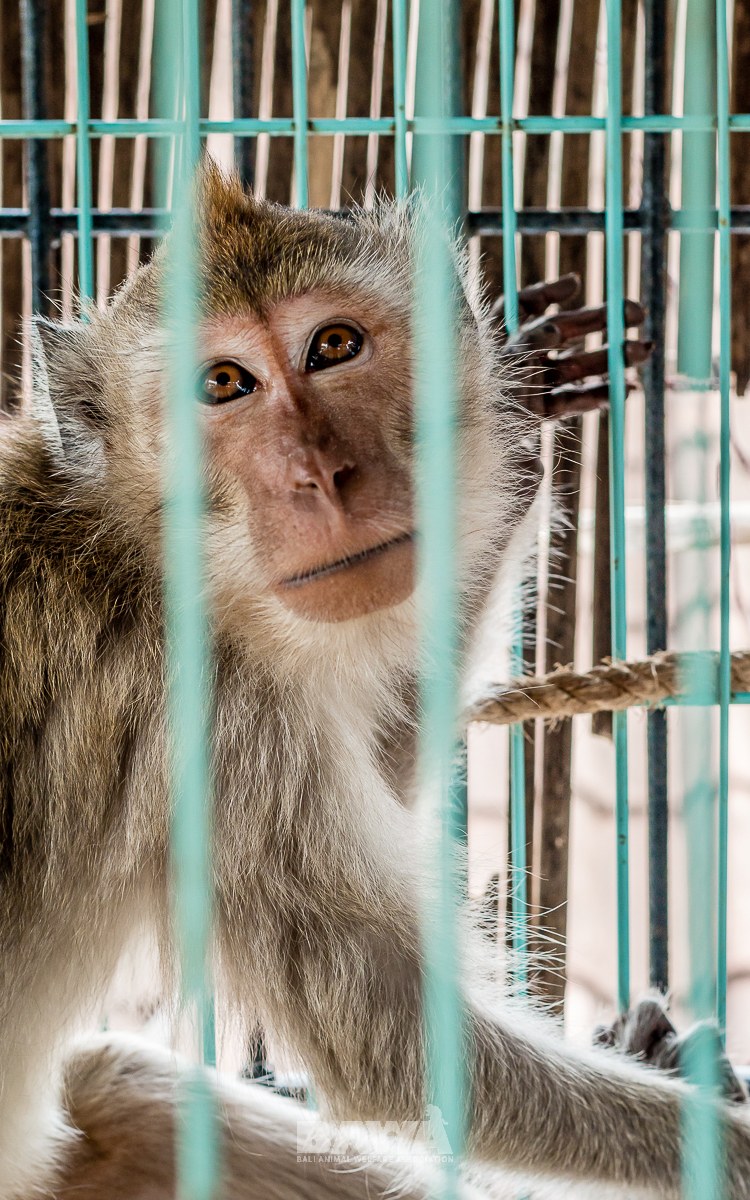 BAWA
To help Lulu in this next stage of his life, you can make a donation to BAWA. BAWA also rescues and protects Balinese dogs, cats and other animals in Indonesia
2309530534