Dog Used As Bait Lived On Old Armchair For Days Before Being Rescued
"He was very scared, and he didn't really trust people."
Duke didn't have a home. So when he found an old armchair on a curbside in south Texas, he leaped up on it and didn't want to leave.
He stayed there, day and night, through sun and rain. The only times he got off the armchair were to scavenge through the trash to find food, but he always returned to the same spot.
People in the neighborhood noticed the dog, but no one did anything for several days. But eventually, someone posted a few photos on Facebook.
"Can anyone rescue?" the person wrote on Facebook. "My mom said he's roamed around here for a while. He has very bad mange to the point that he looks bloody. He is also very skinny."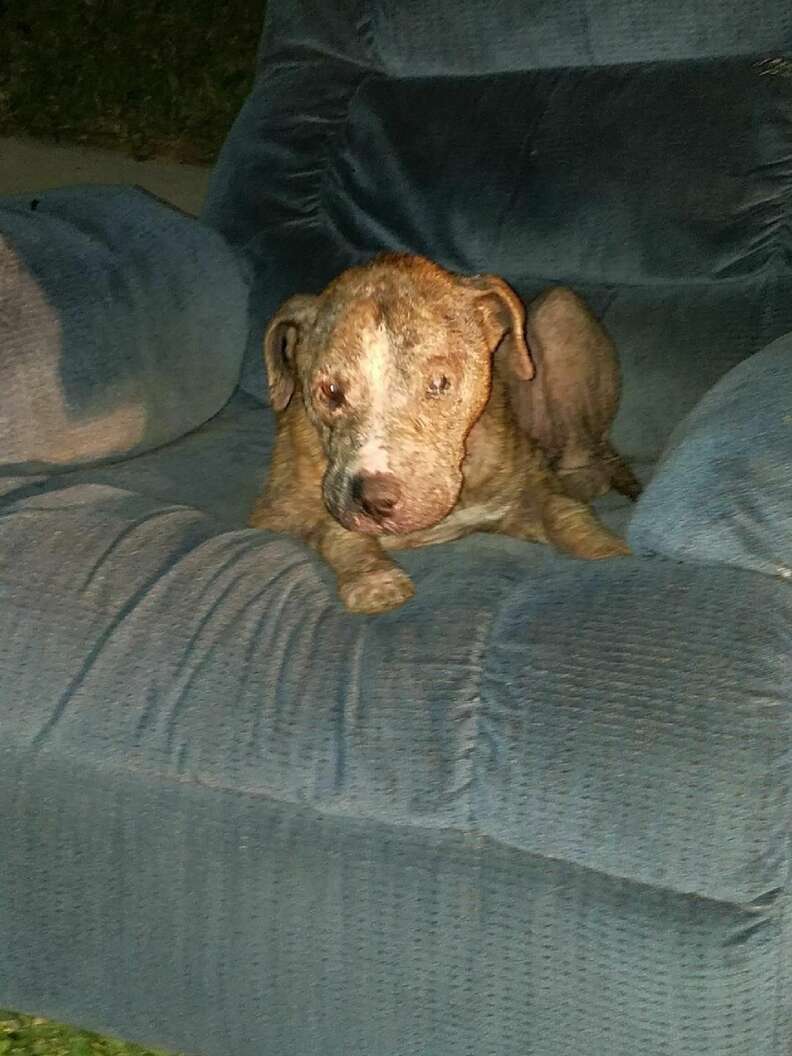 Leslie Ysuhuaylas, a Texas-based volunteer for Rescue Dogs Rock NYC, an organization that rescues neglected and suffering animals, found the photos on Facebook, and she sent a volunteer to the area as quickly as possible.
"He was very scared, and he didn't really trust people," Ysuhuaylas told The Dodo. "He was very wary."
Even with Duke's trust issues, the volunteer managed to get Duke into her car, and she drove him to an emergency vet clinic in Dallas. Duke needed treatment for anemia, dehydration, mange, fleas and cataracts.
But the vet team discovered something else about Duke - his teeth had been filed down, suggesting that he'd been used as a bait dog.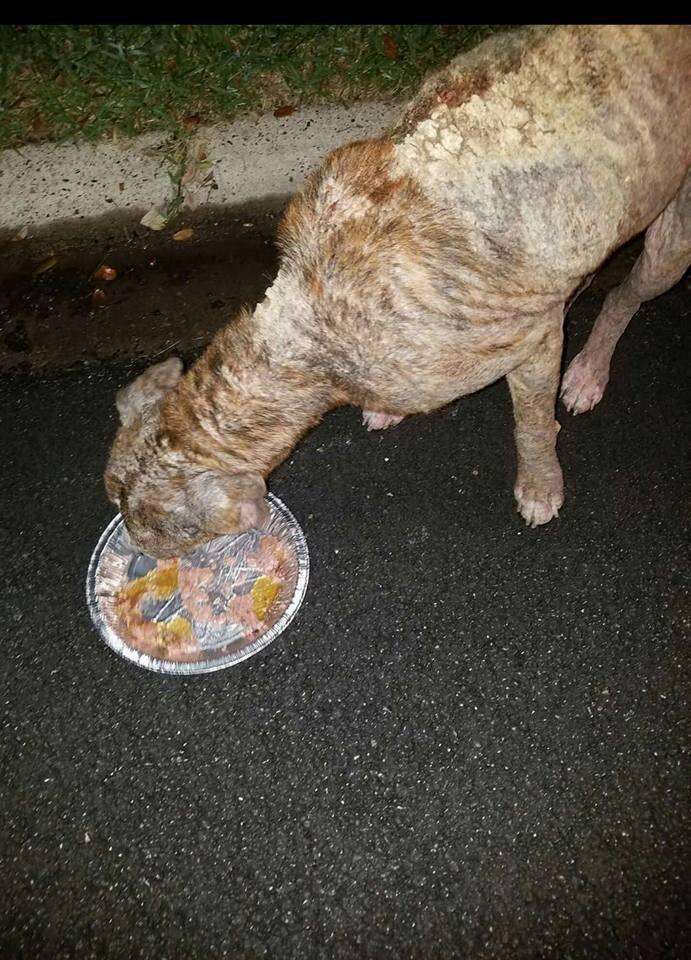 Bait dogs are animals who are cruelly used as "practice targets" in dog fights. People will encourage fighting dogs to attack the bait dog, while making sure the bait dog is unable to fight back. To do this, they might tie the bait dog to a tree or pole, tape their mouth shut or file down their teeth.
"Dogs with teeth filed down or extracted could be an indication that the animal is used as bait to minimize injuries to fighting dogs during training," a spokesperson for the ASPCA said in a statement.
Another reason for teeth filing is related to breeding - People will file down female dogs' teeth to make it easier for male dogs to breed with them. But since Duke was a male himself, being used as a bait dog is the most likely explanation.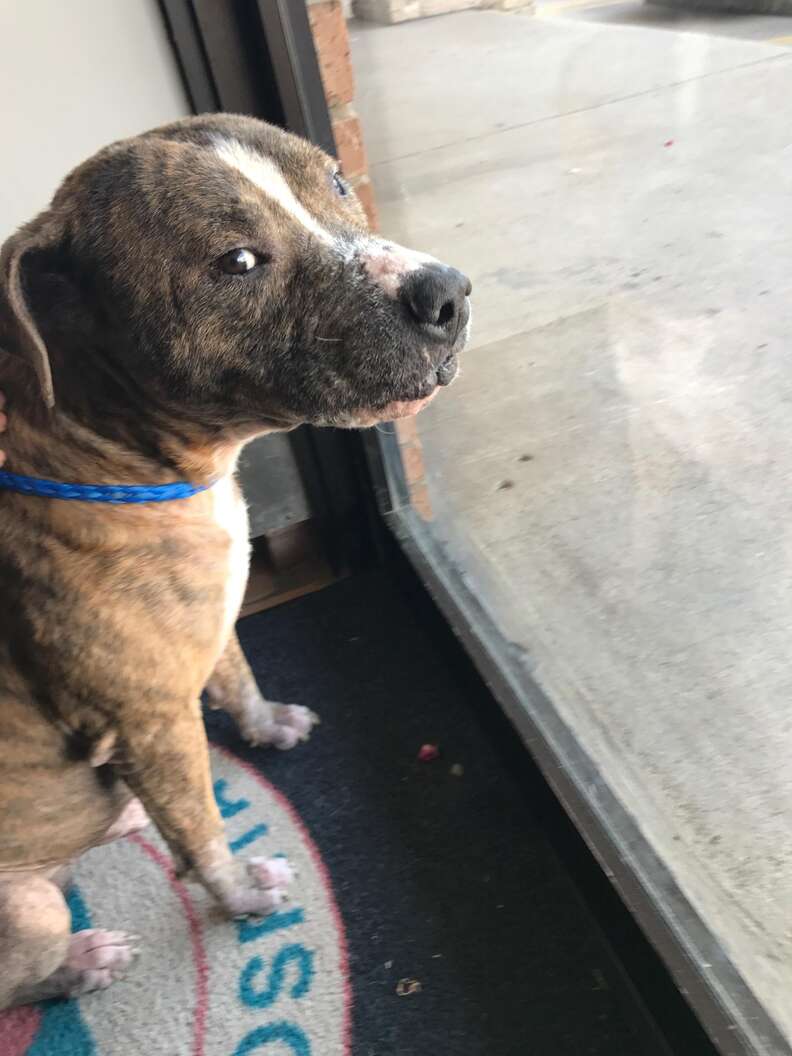 While no one knows exactly what Duke has been through, it's clear it was a lot. He's remained at the vet clinic for the past month, with everyone trying their best to help him get better. His hair is still growing back, and his eyes haven't been cleared of infection yet, but he's on the road to making a full recovery.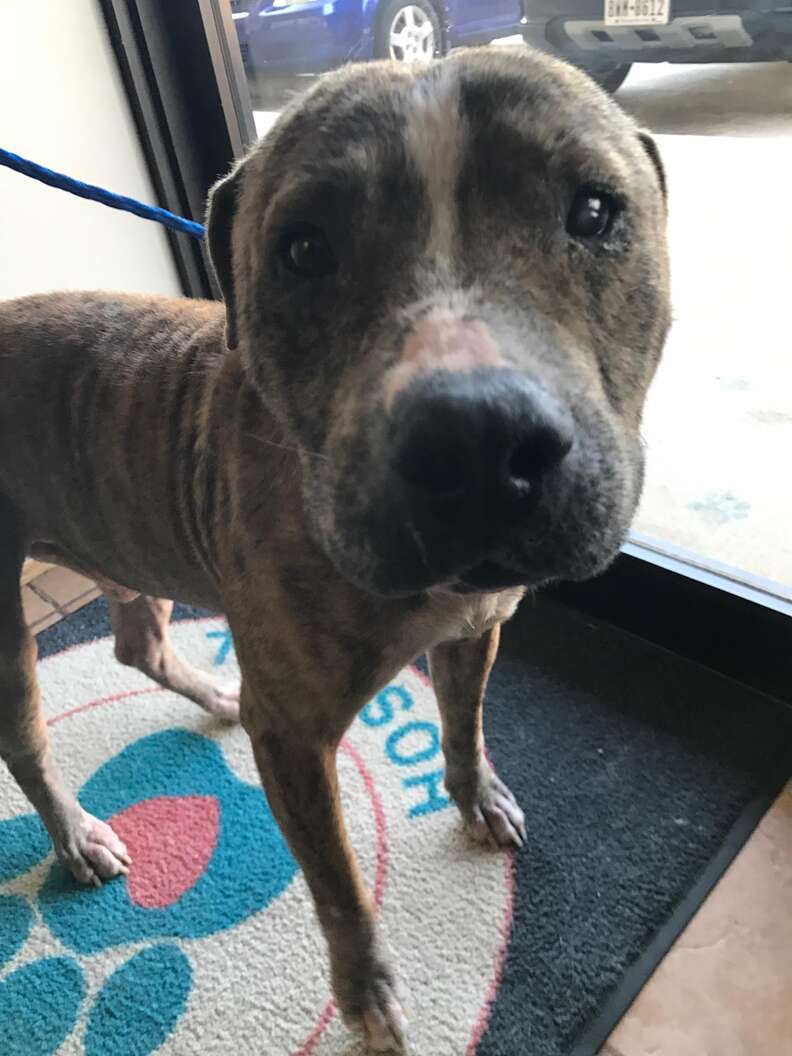 Ysuhuaylas visits him at the clinic as often as she can. Every time she sees him, Duke seems more confident and happy.
"Yesterday I went to visit him, and he's very, 'Take me here, take me there,'" Ysuhuaylas said. "It seems like he knows what he's doing now. He's much happier. And he's very people-orientated."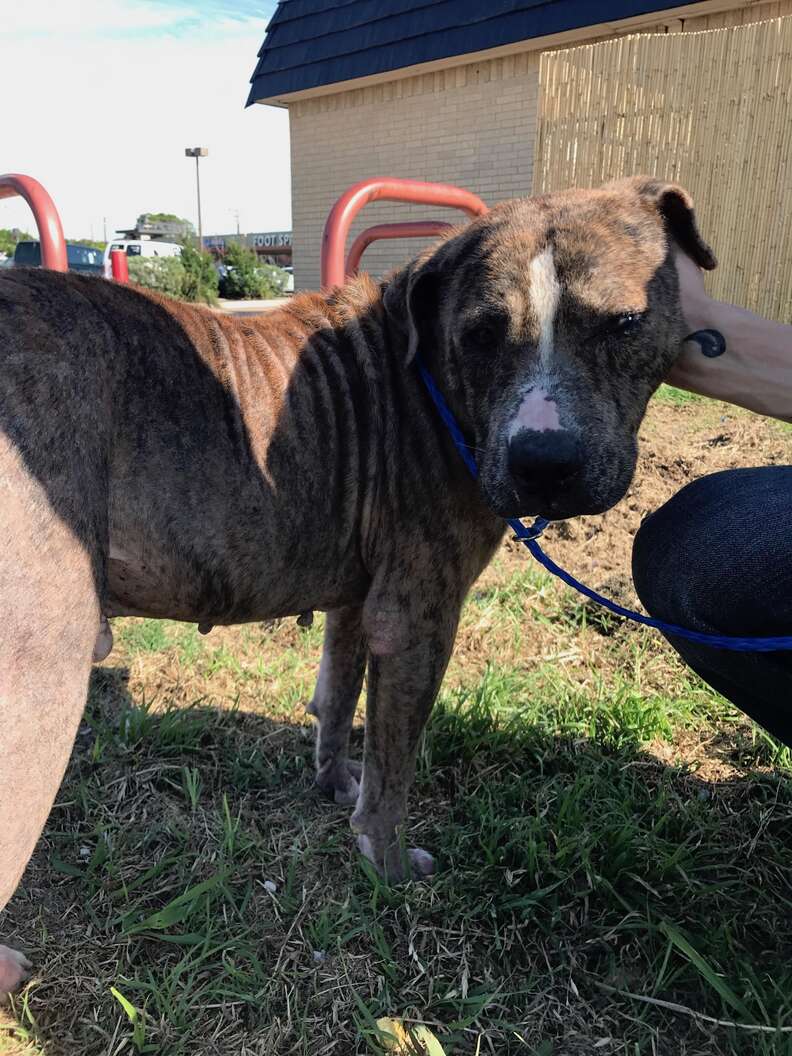 Later this week, Duke will be driven to New York City, where he'll be put up for adoption. Ysuhuaylas believes that a calmer environment will suit Duke, but that he'd be fine with another dog in the house.
What he needs more than anything else right now is a family who loves him, and a place for him to call home.