Patty Ruiz woke up in the middle of the night to Bagheera, the family cat, clawing frantically at her head.
Then she saw thick tentacles of smoke streaming into her bedroom.
Her house, a mobile home in Pineville, Louisiana, was on fire.
"Oh my God," she shrieked, leaping from bed.
Patty Ruiz
Ruiz charged out the back door. But her three young daughters were still inside. To get to them, she smashed windows with her bare hands.
Jada, the 8-year-old, managed to get out through the window. Jasmine, 12, escaped too, with severe burns to her hands and face.
That left Bagheera the cat inside. And Ruiz's youngest daughter, 6-year-old Jocelyn. Everybody called her Binks.
Patty Ruiz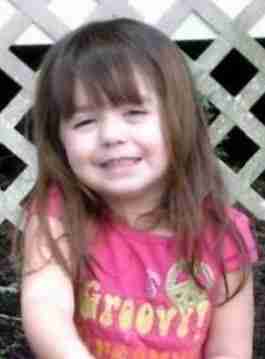 "I just screamed for Binks to come to the window," Ruiz tells The Dodo, her voice still breaking with every breath.
"Come to the window! Come to the window!"
Perhaps it was fitting that they were still inside together. After all, Binks and Bagheera were inseparable.
Patty Ruiz
Abandoned as a kitten, Bagheera was adopted by the Ruiz family - and wasted little time becoming family.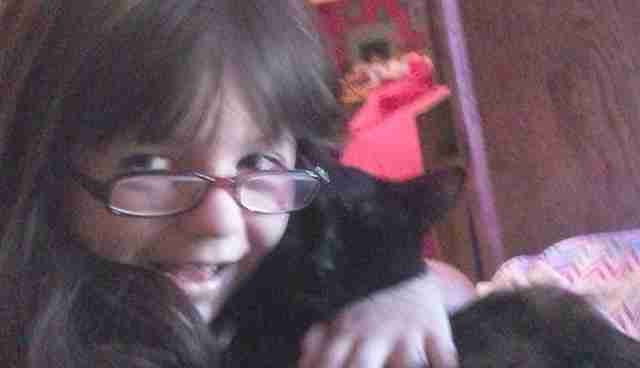 But they could never really break up. There was too much love between them, Binks and Bagheera, her guardian angel.
Until that night on February 3, when Patty Ruiz stood wailing outside the blazing family home.
"It went up in a matter of minutes," she recalls.
Binks never emerged from that fire. Her body was found by firefighters in that smoldering husk that was once their home. You can read her obituary here.
And Bagheera?
"For some reason, I didn't let him out that night," Ruiz says, pointing out that Bagheera liked to sleep in the rocking chair on the porch. "If he wouldn't have been there, I wouldn't have woken up. We would have all died. It was thanks to that crazy cat that we made it out."
Fire investigators say his body wasn't found inside.
Perhaps he fled at last through the open back door?
Since the fire, Ruiz has canvassed the neighborhood relentlessly, even rallying local kids with the promise of a reward if they can find Bagheera.
They set up cat traps with food as bait.
They posted pictures and pleas to social media.
Because if you have, he means so terribly much to this family - a family that just can't lose another one of their own.
"There's nothing left of our house. Everything's lost."
Well, not everything. There's hope that this little hero isn't lost forever. And that he will find his way back to a family that needs him now more than ever. Let's help find him.
If you have any information on Bagheera's whereabouts, reach Patty Ruiz here: patriciayork@yahoo.com.