We may never know the bleak beginnings of Kinzie the pit bull's life, but we do know that she was never lavished with toys.
Sickly and covered in chemical burns, Kinzie was found tied to a pole in Chicago.
Furever Rescue came to her rescue, and brought her to emergency veterinary care. Still screaming in pain from the burns on her skin, Kinzie had a long struggle ahead of her.
After days of care for her injuries, Kinzie was released into a foster home on Saturday, where she's slowly learning what it means to be a dog with a regular life.
When her foster mother gave her a squeaky toy, she got scared and barked at it. "She didn't know what it was. She got some toys as a donation, but she didn't know how to play with them at first," Natalie Sopart, co-founder and president of Furever Rescue, told the Chicago Tribune. "But now she's playing; she's learning."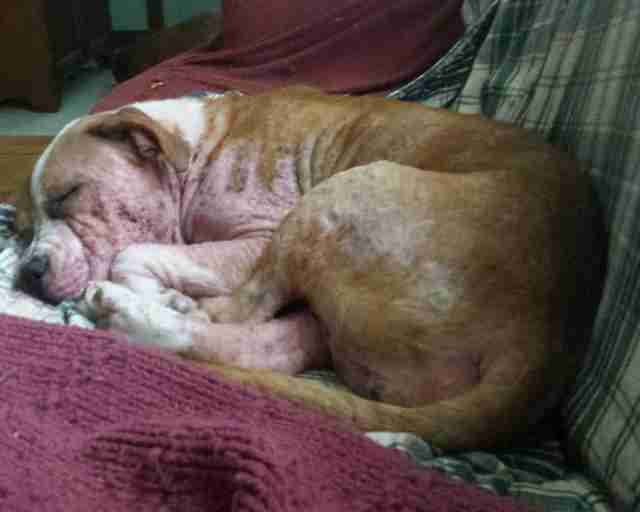 After such a harrowing beginning, 8-month-old Kinzie is finally getting the rest and recreation she deserves.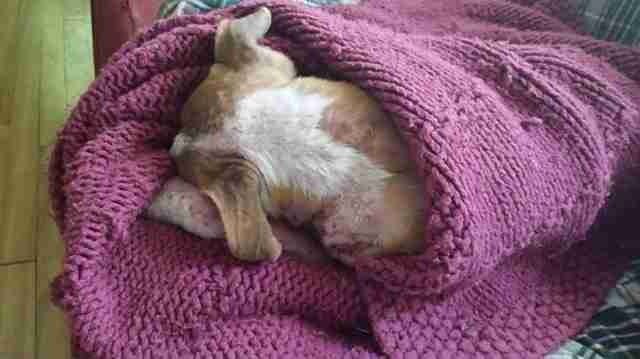 Kinzie is available for adoption, as soon as she's healed up enough. If you are interested in adopting Kinzie, fill out an application.