Guys At Bachelor Party Had No Idea They'd End Up Saving Puppies
"We pooled a bunch of money to buy food and beer. After the third day, our beer fund turned into puppy food fund."
Bachelor parties are generally known for vice, not virtue, but a bunch of guys partying in the woods had the opportunity to do something really good - and so they did.
Vicksburg, Michigan, resident Mitchell Craddock and seven of his friends were celebrating Craddock's upcoming wedding by drinking beer and hanging out in a cabin in the woods of Tennessee. One morning they were cooking breakfast, when a special female visitor showed up at the door.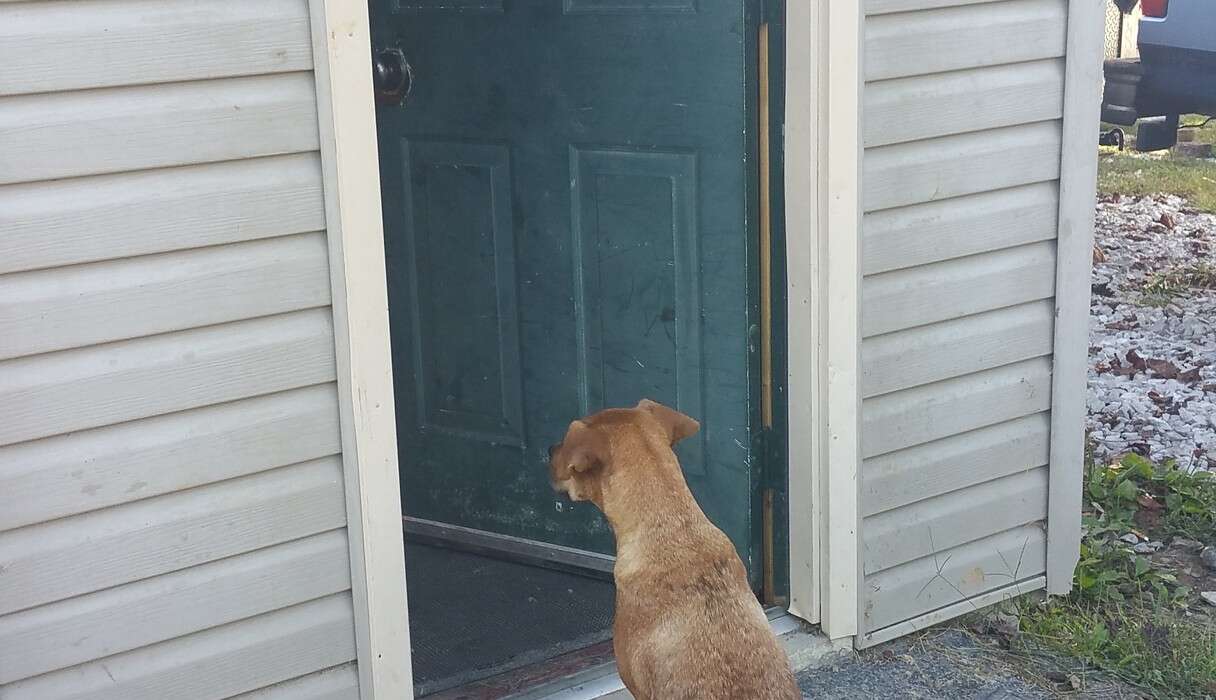 "It all started while we were cooking bacon our first morning on the trip with the door to the cabin open," Trevor Jennings, a friend of the groom, told The Dodo. Then they saw a mother dog suddenly sitting in the doorway.
"We went outside to pet her and that's when we noticed she was in rough shape," Jennings said. "You could see her ribs and she was eating any scrap of food we gave her."
She drank bowl after bowl of water.
"It was obvious she had some pups at some point but she was not producing milk when she found us so we thought the puppies were bigger," Jennings said.
The bachelor party continued. They went on an errand to town and when they came back, she was waiting for them. "Every time we returned she would come out and greet us."
"She was such a sweet dog that once we gained her trust, she was happy to see us, wagging her tail - just a big sweetheart," Craddock, the groom, told ABC News. "We pooled a bunch of money to buy food and beer. After the third day, our beer fund turned into puppy food fund."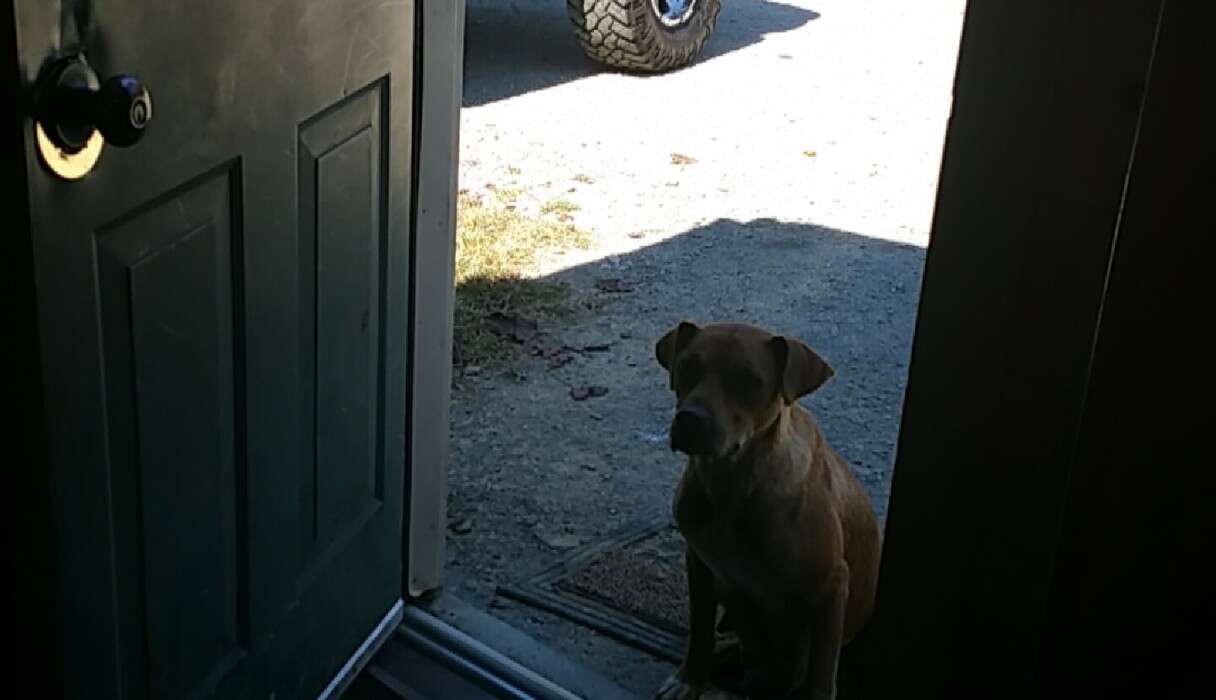 The guys brought back some dog food and kept taking care of the girl crashing the party. "But we noticed she was very protective of a certain spot in the woods, especially at night," Jennings said. "So one morning we decided to go over to that area and that's when we found the den and saw a pup sticking his head out."
One of the guys went head-first into the hole to pull the puppies out - all seven of them. They named the mother dog Annie.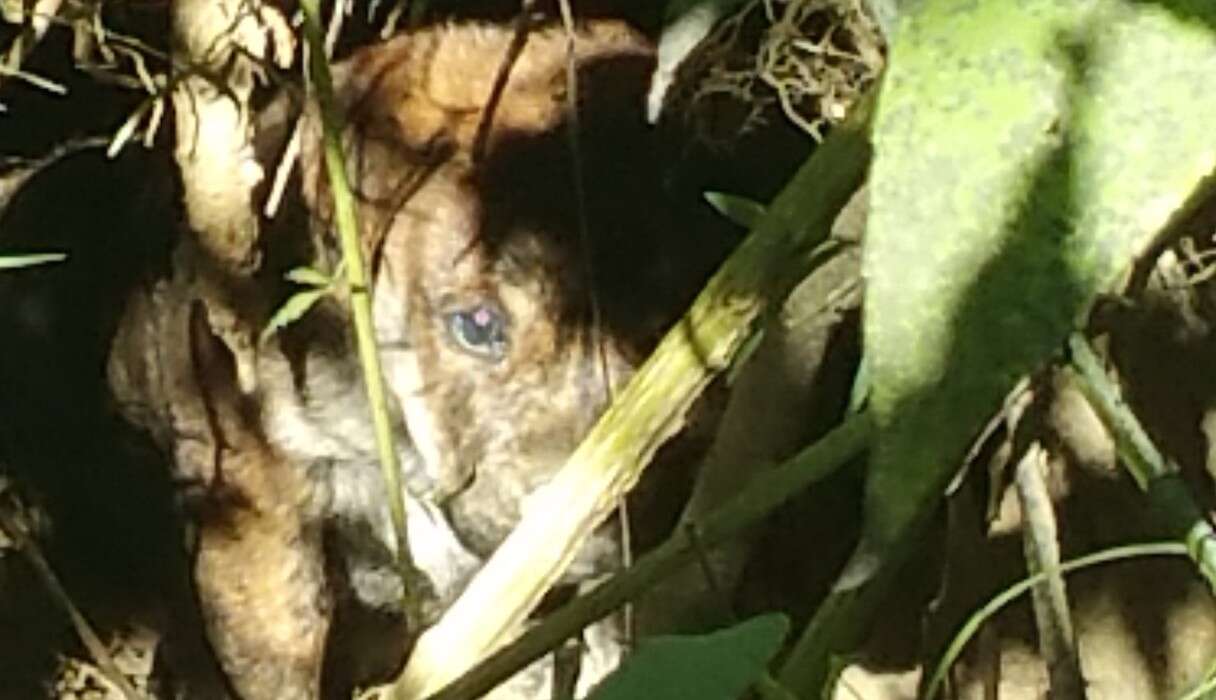 After that, the bachelor party was a bit different.
The guys spread out their suitcases to make beds for the dogs. They went out and got supplies.
Then the guys gave the puppies their first baths. "We washed all the dogs, as they were dirty and full of fleas," Jennings said.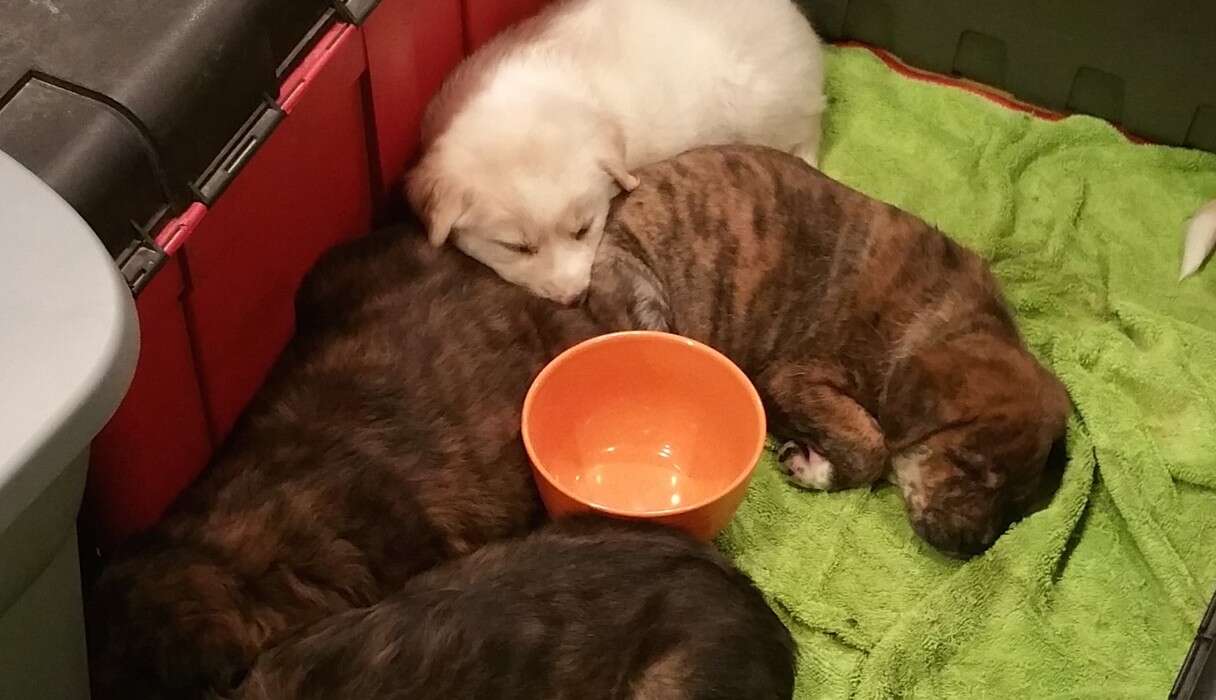 After this, there was no way the guys were going to let the dogs go back to the woods. Every single puppy was distributed between the guys and their family members.
The mother dog, Annie, was adopted by the groom's grandparents - along with one of her puppies.
"We all live within about a 5-mile radius of each other and hang out most weekends," Jennings said. "We typically bring the dogs along with us so they still see each other." Jennings kept one of the boy puppies and named him Gunner.
"It was definitely not what we had expected to happen when we loaded up and headed eight hours to spend a week together," Jennings said. "We were all glad when we could help Annie and her pups - it also seemed meant to be that we came back to Michigan: eight dogs and eight guys."
When asked if Jennings would call himself an animal lover, he said, "I do love dogs, and all of us who went on the trip had a family dog already. But this is the first dog I have had that is a rescue."
"I would say the bachelor party was a success," he said.