Baby woolly monkey Fausto wasn't even 4 months old when he was separated from his mom and forced to work a demoralizing job as a restaurant entertainer in Peru.
Woolly monkeys ideally live with a group in lush wild forests, and babies like Fausto can get the mothering and milk needed from their families, according to advocacy group Animal Defenders International (ADI). But the woolly monkey is threatened by loss of habitat and the illegal pet trade in Peru, and Fausto was, sadly, no exception.
Luckily, this lonely monkey got a new lease on life, when ADI intervened and adopted Fausto.
Still, Fausto needed an adoptive mom. Enter Panchita: an older, female woolly monkey, who, like Fausto, had been forced to work thankless gigs in the entertainment industry.
Playing matchmaker for the pair, ADI introduced baby Fausto to Panchita, and they appeared to immediately bond, tickling and wrestling with each other.
"It is magical to see Fausto and Panchita together, enjoying the company of their own kind with a bright future ahead of them," ADI President Jan Creamer said in a release.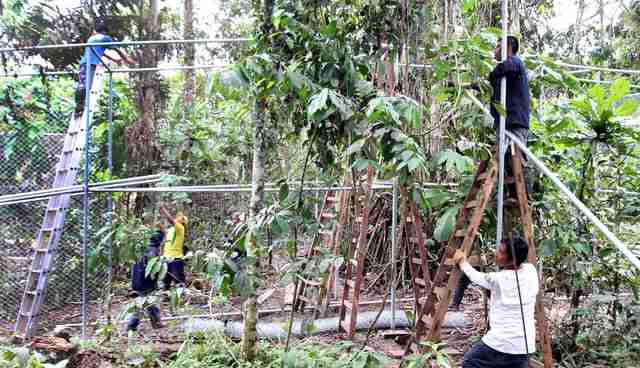 Her organization is now working to send animals rescued from circuses and the illegal pet trade to sanctuaries. Fausto and Panchita will hopefully be on their way to a new home in the jungle soon.