Orphaned Baby Wombats Refuse To Sleep Alone
They all squish into one pouch.
Burnu was the first baby wombat to arrive at the wildlife shelter in Victoria, Australia.
Burnu had been found zigzagging down the main street of a local town - terrified. He was only about 6 months old, and he should've been living inside his mom's pouch. Luckily, a person spotted him, scooped him up and contacted Nicola Rae, founder of Amaroo Wildlife Shelter. Rae rushed to the scene.
"We assumed that Burnu's mother must have been hit by a car, but after searching the roadsides we couldn't find her anywhere," Rae told The Dodo. "Perhaps she died in the forest nearby, and he was starving in the pouch after the milk dried up and he panicked and went looking for help."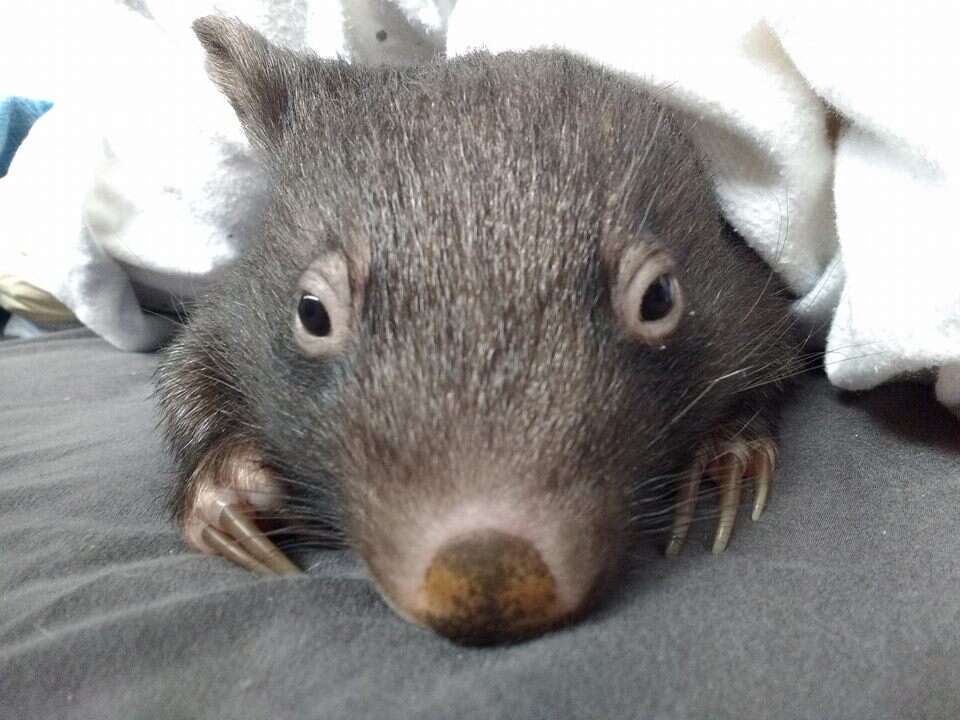 Burnu was safe now, but he was understandably frightened at the wildlife shelter. "When we first got him, he used to bite and hide," Rae said.
After several days, Burnu started to get used to his human caretakers, but he was lonely and probably missing his mom. Rae made him a special fabric pouch, and he'd curl up inside with a plush wombat toy, according to Rae.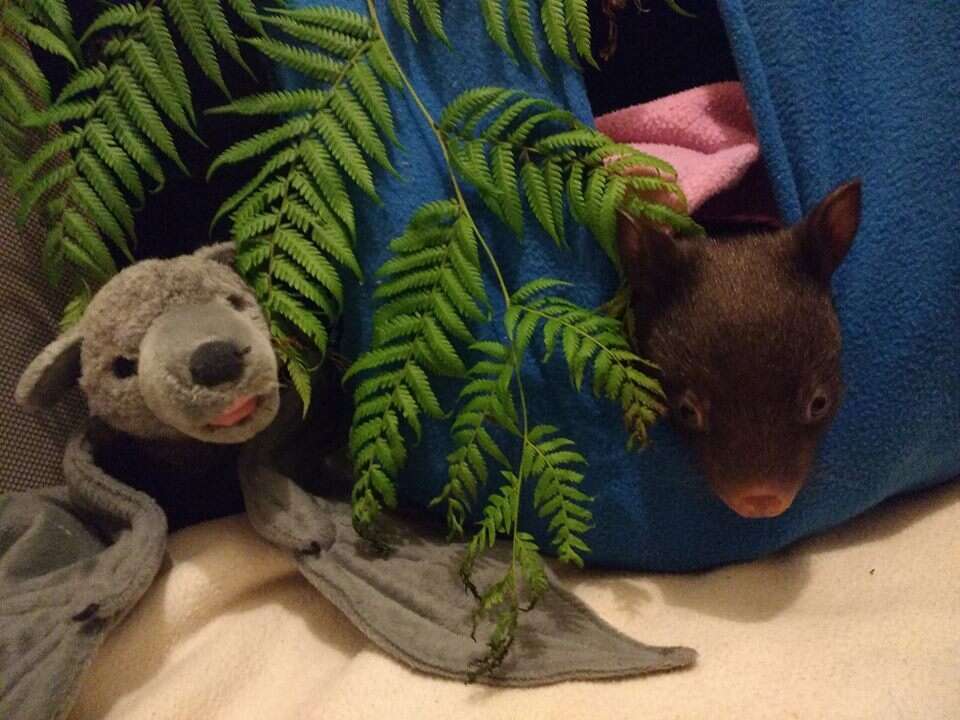 But everything changed when two other baby wombats - Marlee and Tulara - arrived at the shelter.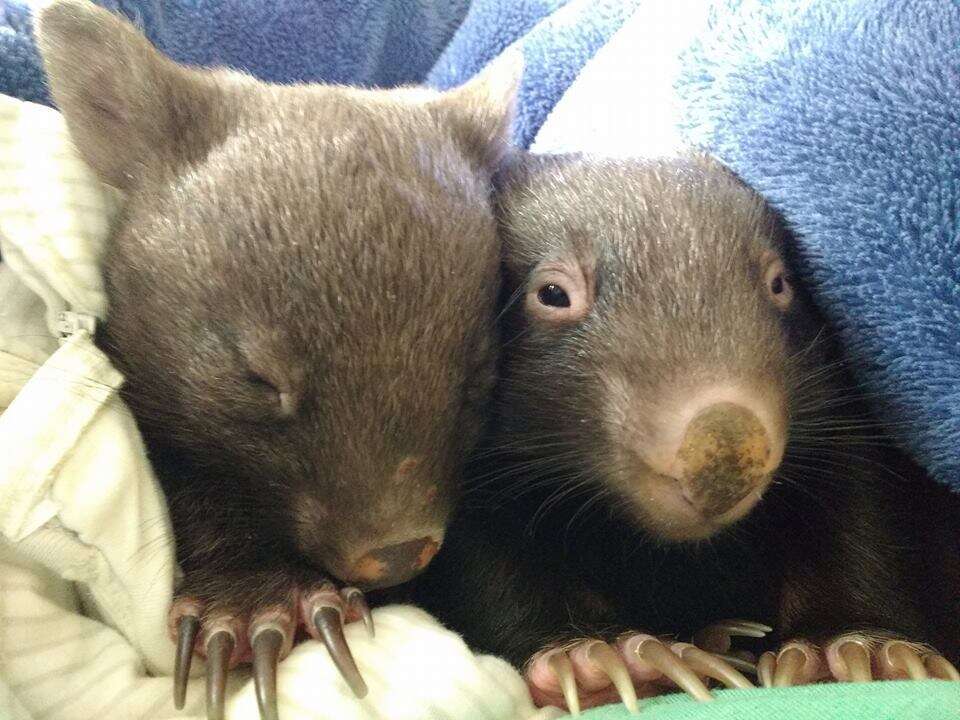 Marlee and Tulara had also lost their moms. A car had hit Marlee's mom, and the impact had thrown Marlee out of his mom's pouch, leaving her bruised and bloody. While it's unknown what happened to Tulara's mom, Tulara had arrived at Amaroo Wildlife Shelter severely underweight, and she initially refused to eat.
All three wombats have struggled with health problems, as well as anxieties and fears from being away from their moms. But they've all gotten better - and their friendship with each other probably has a lot to do with it.
"Even though it's almost unheard of for wombats to have twins, joeys in care always do better with a buddy," Rae explained. "They have lost their mums and it is better for them to bond with a wombat friend more than a human foster mum as we want them to eventually not see humans as friends. It's important that they grow up knowing other wombats, so once released back to the wild they are prepared and understand wombat behaviour.
"They all get along," Rae added. "Burnu and Tulara are very close, and Marlee just tags along like a little brother."
"They always sleep together, cuddle together and share food," Rae said. "Burnu also likes to suck on Marlee and Tulara's ears while they sleep."
The wombats have been in care for several months now, and they've gotten a lot bigger - too big to fit inside one pouch, according to Rae. But Burnu, Marlee and Tulara refuse to sleep apart.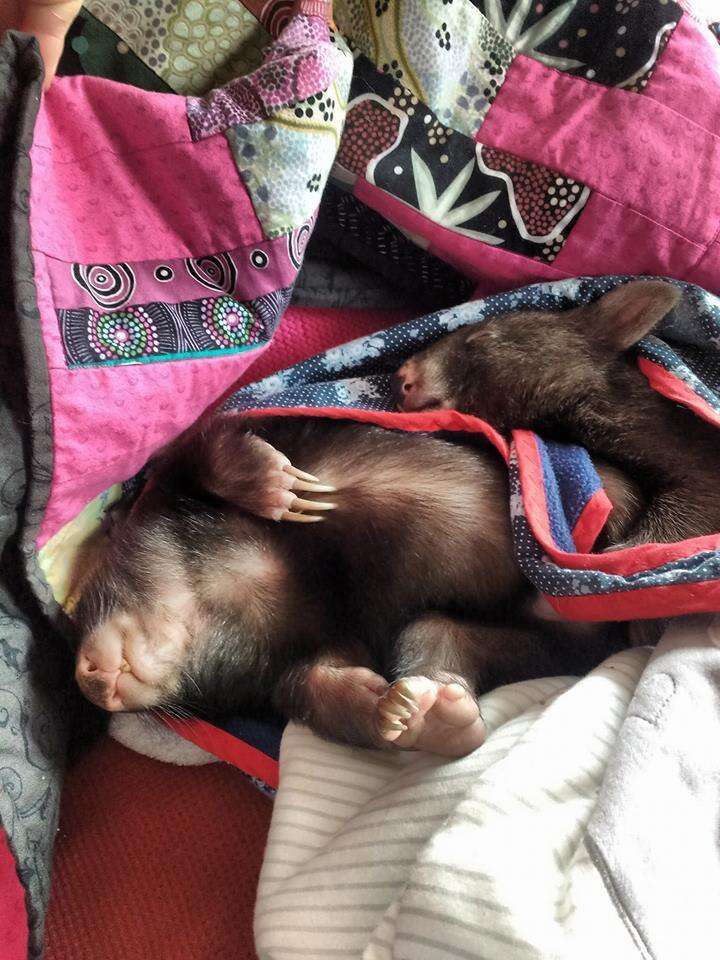 "At the moment the wombats are too big to all fit in one pouch, but they all squish into one pouch because no one wants to sleep on their own," she said.
If they're not cuddling inside a pouch, they're snuggling under a blanket, or lying on top of each other in a wombat heap.
The wombats also have a new outdoor enclosure to explore together. "We give them lots of tunnels and pieces of wood to chew and play on; they still have hanging pouches to sleep in," Rae said. "I put in ferns and carrots to keep them busy. They have a roof on one end so they don't get wet, and it's open on the other side so they can experience the weather and see the sky."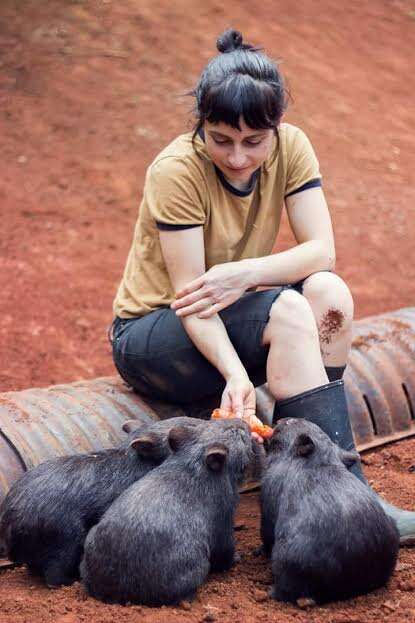 The wombats are currently about a year old. Once they celebrate their second birthdays, they'll be released back into the wild.
But for now, Burnu, Marlee and Tulara have another year together at the wildlife shelter. They may not have their moms, but they seem to enjoy every moment together.