People who rescue wildlife for a living aren't allowed to rehabilitate starlings because, technically, they're an invasive species - but Henry T, a little starling who fell two stories from his nest, doesn't know that.
And he probably also doesn't know just how lucky he is.
A concerned person who found him in the grass brought Henry T to a place that rescues birds of all kinds - but mostly parrots. Tallgrass Parrot Sanctuary, in Kansas, took Henry T in. And Kail Marie, founder and head of the sanctuary, is among the most devoted bird-lovers anyone knows.
"Henry T is a traveler!" Marie wrote on the Tallgrass Parrot Sanctuary Facebook page this week. "I spent my day running errands so Henry had to come along for the ride since he needs to be fed every half hour."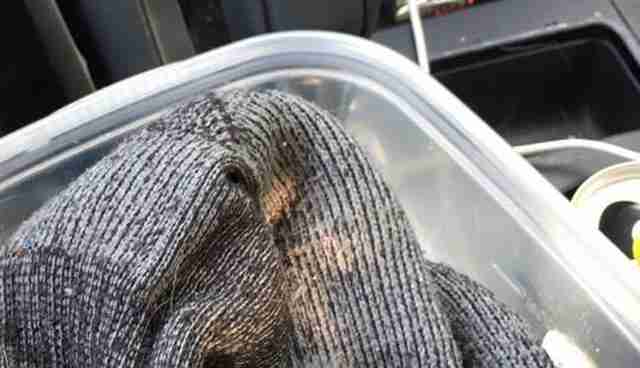 "Starlings are one of my favorites to raise," Marie told The Dodo. "They are so full of personality."