A man had just chopped down a tree in his yard when he noticed a squirrel nest sitting next to the fallen tree. The man hadn't realized there was a nest in the tree and felt terrible - and then realized there was a tiny newborn red squirrel burrowed in the nest, still alive.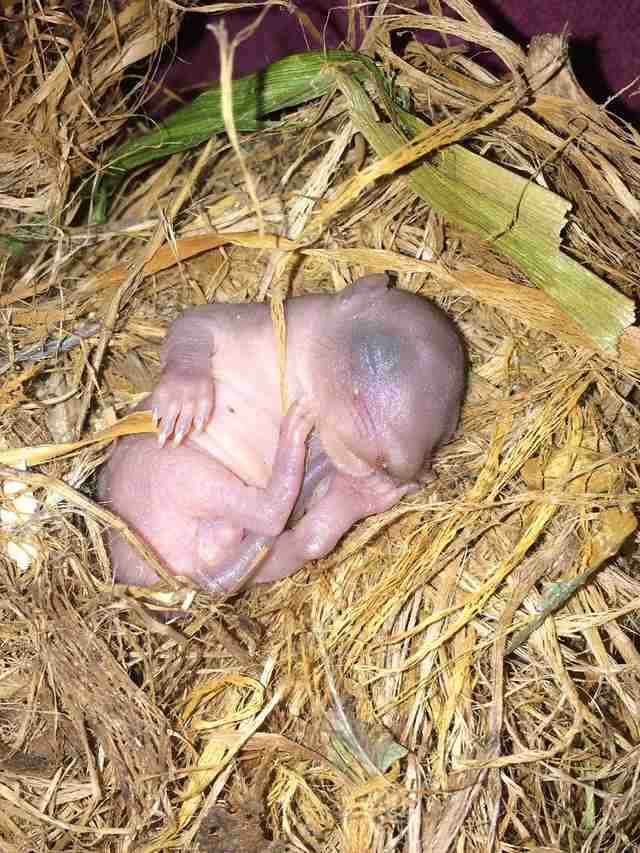 The baby red squirrel, later named Billy, was only a week old and hadn't even opened his eyes yet. He suffered a massive fall but somehow survived, and was just curled up in his fallen nest, waiting for someone to come and help him. As soon as the man discovered what had happened, he immediately called the Scottish SPCA (SSPCA) to see if it could come and help.
"The person was unaware and as soon as he realized what it was he contacted us," Colin Seddon of the SSPCA told The Dodo. "Billy had suffered a fall of about 30 feet."
SSPCA staffers responded as quickly as they could and rushed Billy into their care. He's now doing well at around 3 weeks old, and is still so young that he has to be hand-fed by syringe every few hours ...
... and consistently ends up with milk all over his tiny face.
Once Billy is a little older, staffers at the SSPCA will start preparing him to eventually be released back into the wild, where he belongs.
"His eyes should open when he is about 5 weeks old, from then on the weaning process will begin and we will keep him until he is completely independent," Seddon said. "Ideally by then he will be part of a group of red squirrels that can be returned to the wild at a supported release site."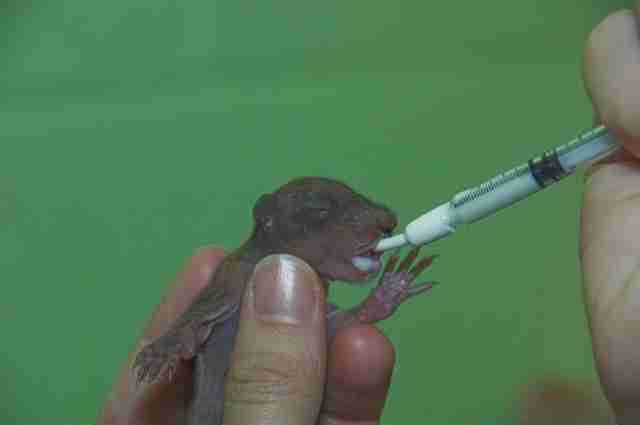 There are a lot of baby animals being born this time of year, and it's important to always make sure you're not disturbing a habitat before doing any sort of yard work or landscaping.
"Nesting season for both squirrels and birds is well underway so we urge people to take care when cutting down trees/trimming hedges," Seddon said. "It's best to check for nests first to avoid any accidents."