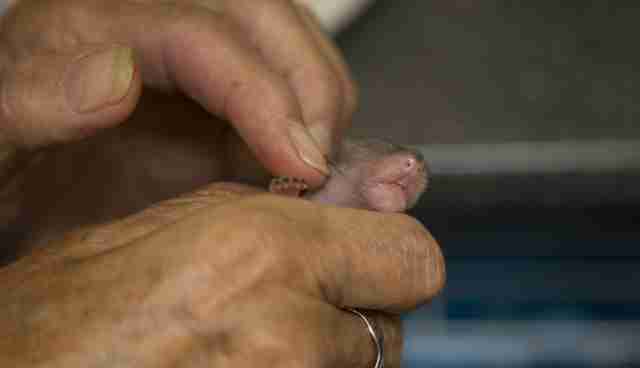 This one week old baby squirrel was picked up by a cat and suffered from small cuts on the shoulder and on the mouth.
Volunteer vet, Jonathan, skillfully stitched the two wounds, during a tricky surgery. The tiny baby was anesthetized, which is very dangerous for such a fragile squirrel kitten.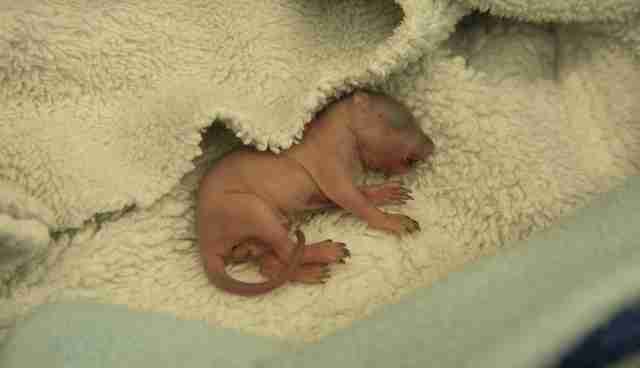 To our relief, she survived the operation and now going from strength to strength. She is feeding well and her wounds are healing fast.