Baby Sloths Are Too Little To Climb Trees ... So They Use A Rocking Chair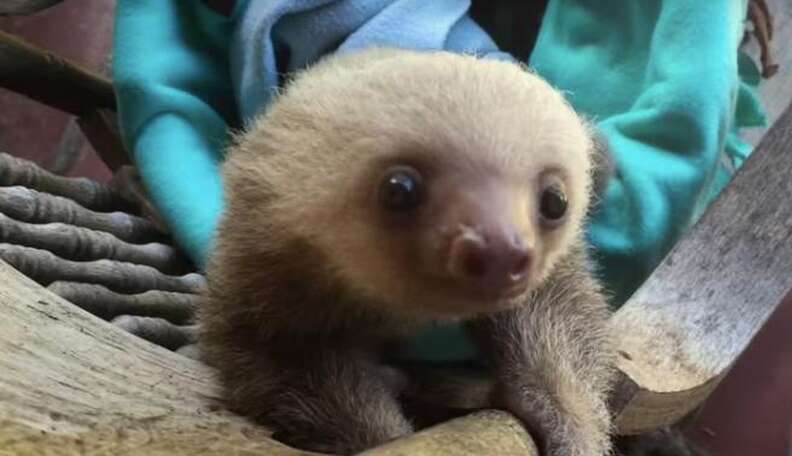 <p><a href="https://www.youtube.com/watch?v=DljStQsY80I" target="_blank">YouTube/Barcroft TV</a></p>
The rescued baby sloths at Costa Rica's Toucan Rescue Ranch aren't ready to climb big trees yet. So, for their Climbing 101 class, their caretakers found the perfect place for them to learn: a rocking chair.
When the babies scale the back of the chair, it starts to rock back and forth - like the branches of a tree. This natural motion is meant to prepare them for the real trees they'll have to climb when they're released into the wild.
That's all well and good, but Marley - named after Bob Marley for his chill attitude - is a little tired today, and scaling the back of a rocking chair sounds like a lot of work.
It's not that Marley the sloth doesn't want to learn how to climb. He just wants to learn in his own way.
"Marley ... has a bit of a cunning trick that he does when he's on the rocking chair," says sloth documentarian Lucy Cooke. "All the other sloths sort of climb to the top [of the chair] and clamber around, but Marley climbs to the bottom of the rocking chair and rocks himself to sleep."
"He's not doing a lot of exercise. He's doing a lot more resting," she added.
Marley, we'll be honest. You're not going to pass this class.
But you're living our dreams.
Watch the climbing lesson in full below.
You can donate to the Toucan Rescue Ranch here.