A Baby Seal's Vacation-Day Rescue
When Woodstock Sanctuary founders go on vacation, animals in need seem to know. When the Woodstock Sanctuary co-founders Jenny Brown and Doug Abel went on a vacation to Vancouver, they came across a baby seal in distress on their very first day.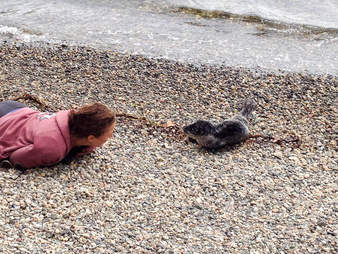 For more photos and videos and to learn about the full rescue, read the full story here.