This little rhino is just so darn happy.
A baby rhino named Thembi was recently spotted gallivanting around with her mom in South Africa's Kariega Game Reserve.
While rhinos aren't known for their facial expressions, one photo makes it look like she's smiling - and it's pretty adorable.
Of course, Thembi makes her joy apparent in more rhino-appropriate ways - such as bouncing off the ground.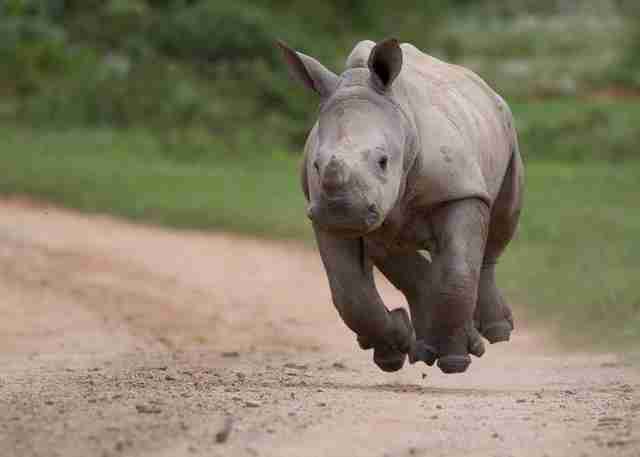 And Thembi has every reason to be happy, as she truly was a miracle baby. Just three short years ago, her mother, Thandi, was the victim of a vicious attack by poachers who also attacked two other rhinos.
The poachers hacked of Thandi's horn and part of her face with machetes, leaving her for dead with terrible wounds. The other two rhinos died, but after years of care, Thandi pulled through - and gave birth to Thembi in January. She was named after one of the other victims of the attack, Themba, which means hope.
And hope is what she stands for. Rhinos are facing extreme threats from poaching, and any little rhino means hope for the species. To help care for poaching survivors like Thandi, you can click here to donate to Saving the Survivors.
For more of Thembi's adventures, click here.