Baby Goat Loves Getting Kisses From His Much Bigger Friends
<p>Caitlin Stewart<span></span></p>
<p>Caitlin Stewart<span></span></p>
Meet baby Dean the rescue goat.
Dean arrived at Rancho Relaxo, an animal rescue farm, after his mother rejected him, as she was too old to produce much milk. Dean was very weak at first, but has gotten stronger every day. He's now been there for about a month and is settling in quite well - and has also won the hearts of every other animal there.
He has a TON of friends at his new home.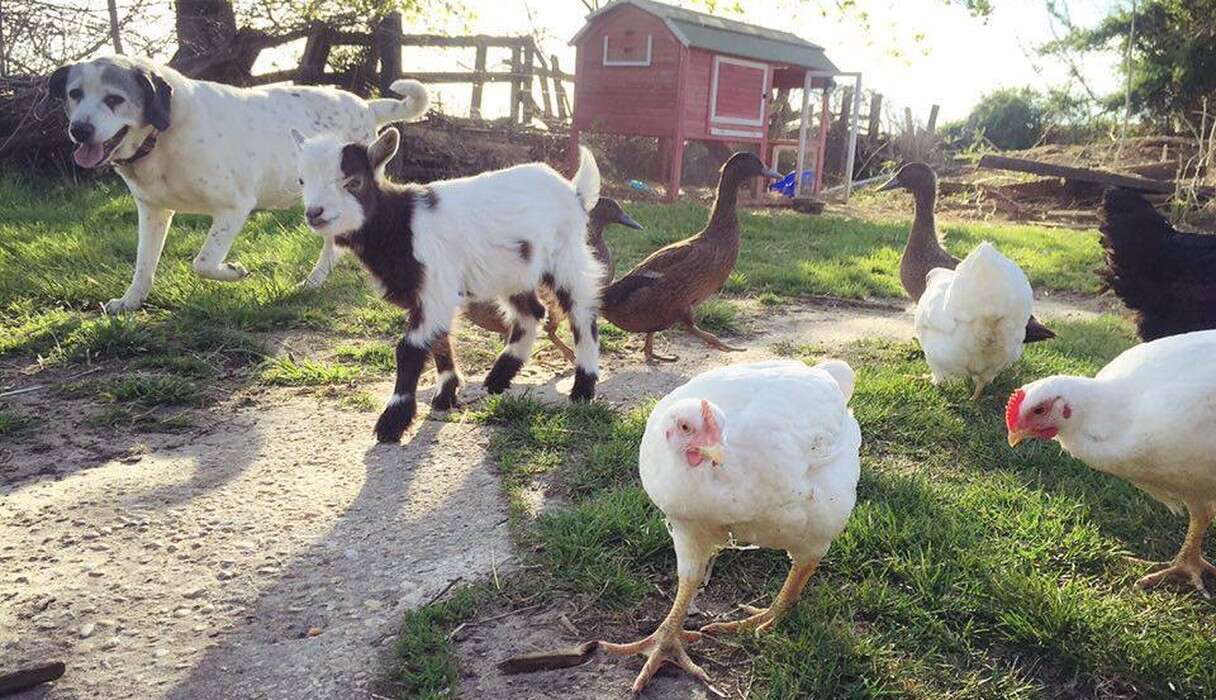 He hangs out with dogs, chickens, ducks, goats - you name them, Dean is friends with them. Among all of these new friends, though, the ones who probably love him the most are the horses.
"He was just introduced to the horses last week," Caitlin Stewart, founder of Rancho Relaxo, told The Dodo. "He thinks they are very large goats. He prances around outside of their field everyday."
That's right - tiny Dean gets along SUPER well with a whole bunch of gigantic horses. He's not at all afraid of them, and they are, in turn, super gentle with him.
"All of the adult animals always know to be careful with the newborns. It is quite amazing to witness," Stewart said.
The horses in particular really seem to look after Dean as if he were one of their own babies - and even like to keep him clean by grooming him.
Dean loves getting cleaned and kissed by his giant friends, and is always down to give cuddles back in return.
Dean is also super close with Loki, a 16-year-old rescue dog. "He is the guardian to all of the orphan bottle babies who come to us," Stewart said.
This little rescue goat certainly gets a lot of love from his new animal friends ...