When The Perfect Storm - or just Storm for short - was first discovered in early May, her rescuers weren't certain what type of animal she was. Porcupines were rarely seen in the area, after all.
Warning: Graphic image below
"A paramedic, my friend's husband, found her in the driveway when he went on a call," Laura Ross, founder of Squirreltopia Wildlife Rescue in South Carolina, told The Dodo. The baby porcupine was obviously injured - her tail was completely crushed and the skin of it was peeled off, leading Ross to believe she had been run over by a car.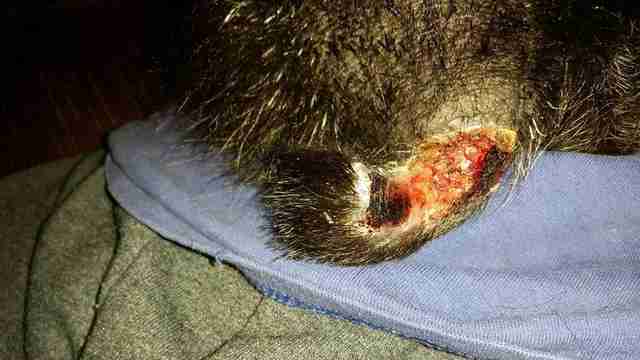 Since Ross' friend's husband was unable to take the injured animal with him on the ambulance ride, he called his wife, who then contacted Ross to ask if she if she would be interested in taking the young porcupine in. Ross said yes and the rest was history.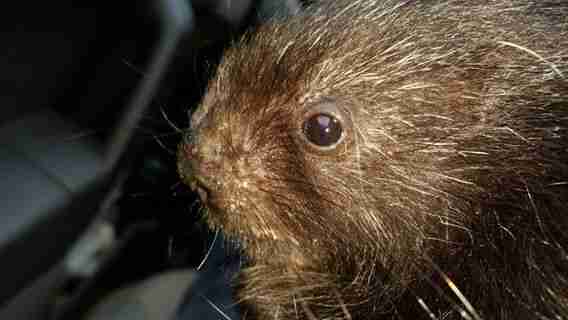 Storm is now about 3 months old and is growing stronger each day under Ross' care.
"Her tail is still healing, but it's healing really well," Ross said. However, Storm's tail is permanently deformed from being crushed: her tail doesn't move, is curled in an odd manner and isn't growing along with Storm's body or producing quills.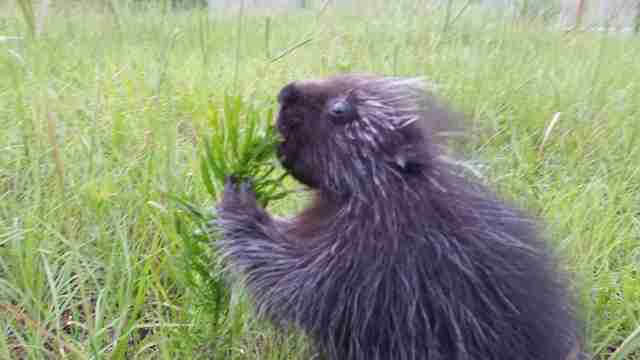 "Since the tail is their main line of defense and a big part of their climbing balance, she can't be released," Ross said - but she's been more than happy to provide a home for the porcupine, whom she named after the heroine Storm from the "X-Men" comic book series.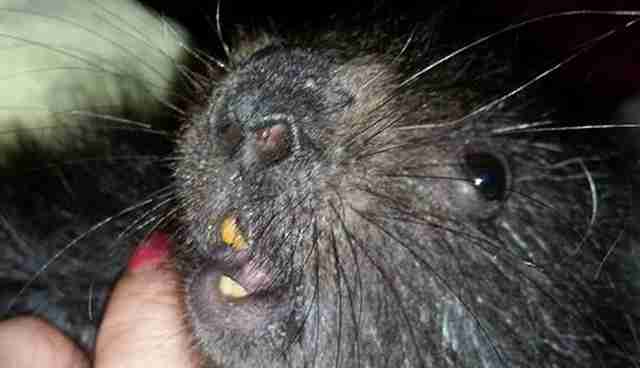 Storm is a bit of an outlier at Squirreltopia, which primarily rescues, rehabilitates and gives homes to squirrels who can't be returned to the wild.
"Her favorite playmate is me - the squirrels are a little intimidated by her," Ross said. "She does try to engage the dogs and they're sweet to her, but they aren't sure how to play with her."
However, Storm did manage to strike up a friendship with Dahlya and Dynah, twin squirrels with neurological issues - she seems to be especially fond of Dahlya, with whom she likes to cuddle.
The young porcupine is also fond of her tiny hair bows.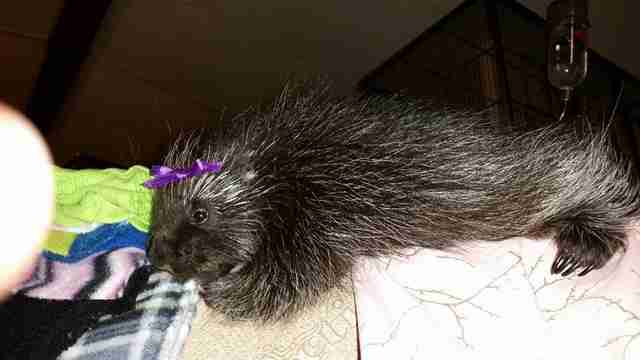 "She doesn't mind them at all," Ross said. "I was so upset that people kept calling her a boy that the bows came to mind as a cute accessory to curb that. She doesn't remove them on purpose."
Storm's hobbies include lying down spread eagle on Ross' legs after eating a hearty meal and sucking on Ross' ears. "Storm is very affectionate, especially with me," she said.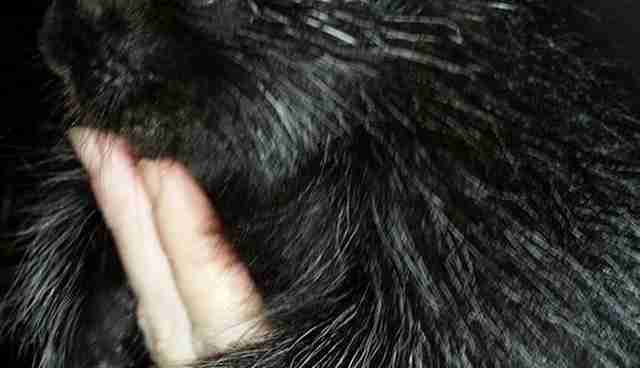 "The key with her is simply not to startle her ... If she's ever fussy or upset, all I have to do is nuzzle her nose with mine and give her kisses and she settles right down," Ross said. "Sometimes she tucks her little head under my chin. She'll climb up on me to sleep, up onto the top of the recliner so she can be close, and she'll hunt me down in the house and try to climb my leg so I'll hold her."
Despite Storm's affectionate nature, Ross is perfectly aware that there's a chance she may be accidentally hurt by her quills - but that won't stop Ross from giving Storm the head pats and kisses she adores.
"I'm certain it will happen multiple times throughout our lives together," she said. "But I understand and accept the challenges that we're going to face as a family."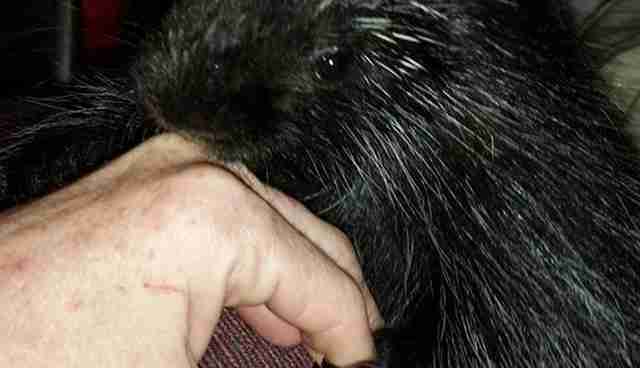 Want to help Squirreltopia continue doing good work for animals in need? Consider making a donation here.
Watch this video of Storm thoroughly enjoying her mealtime: