Baby Orangutan Is So Relieved To Finally Be Safe
A woman was trying to raise her like a human baby.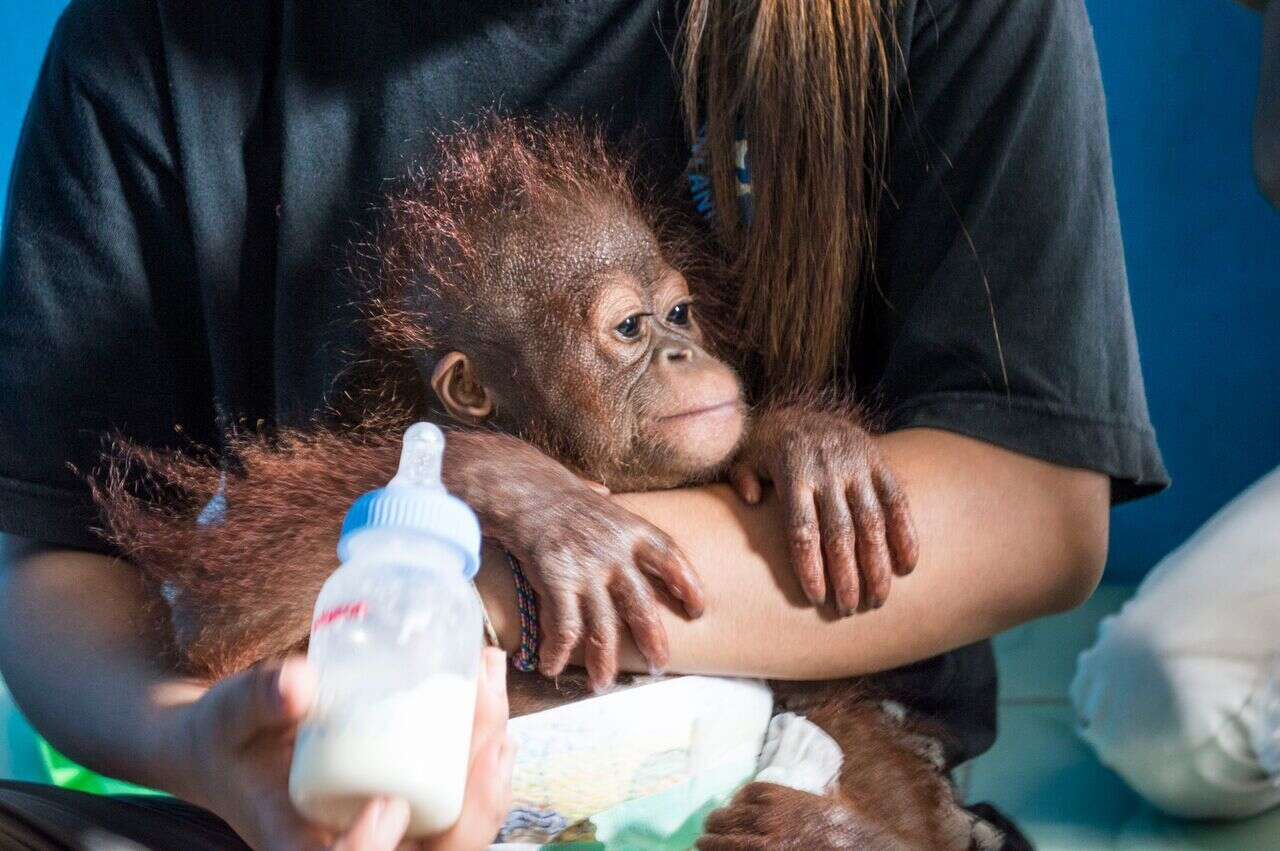 It's actually illegal in Indonesia to keep orangutans as pets, which is probably why Bahiyah initially told the IAR team that she got Vena from a third party. However, she eventually admitted that she'd kept Vena herself for the past three months, supposedly treating Vena like her own child.
"In the wild she would be clinging tightly to her mother as she moved through the trees and would have stayed with her and relied on her for protection and care for the next six to eight years of her life," Lis Key, PR and communications manager for IAR, told The Dodo.
"It makes us all feel very sad indeed," Key added. "Baby orangutans like Vena should be with their mothers in the forest. It is heartbreaking to imagine the trauma they have suffered before ending up in someone's home, alone and far from home."
Unfortunately, this wasn't the first time Bahiyah has kept an orangutan as a pet. Last November, IAR rescued another baby orangutan, named Boyna, from Bahiyah's possession.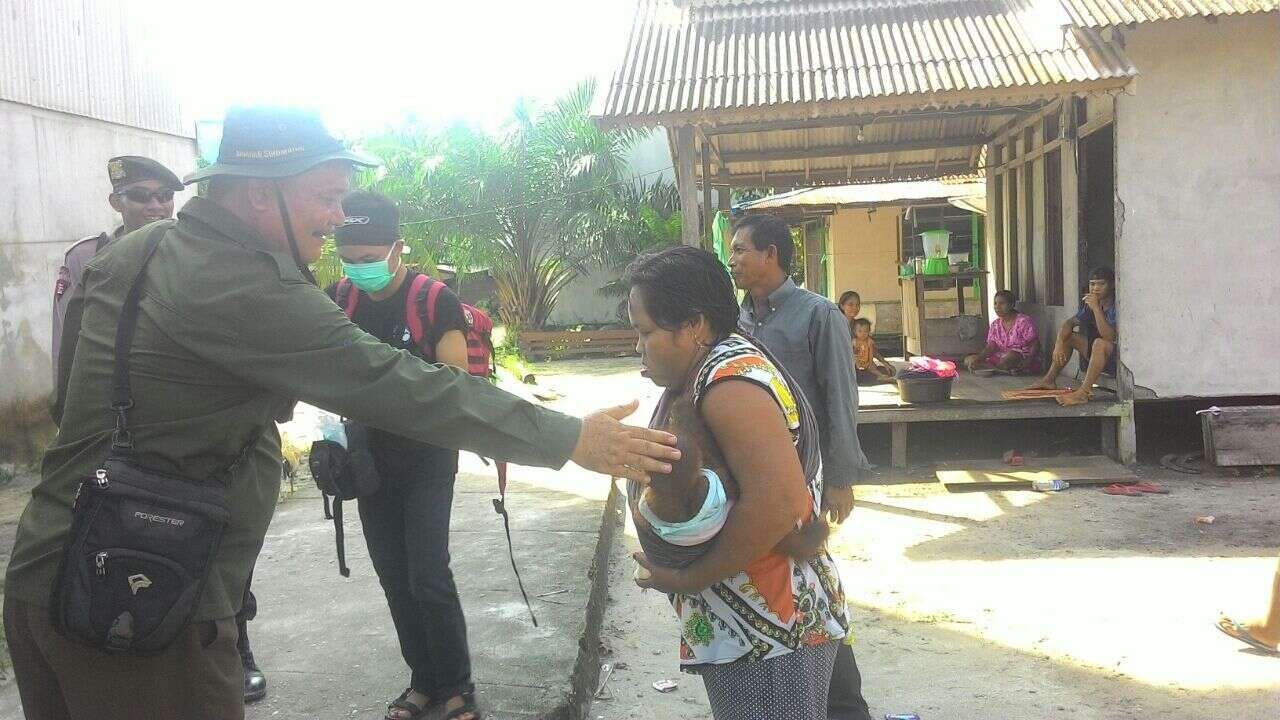 "[Boyna] was also being treated like a child by Bahiyah," Key said. "She said she was very sad when Boyna was taken and missed her a lot, but then 'someone' gave her another baby to care for."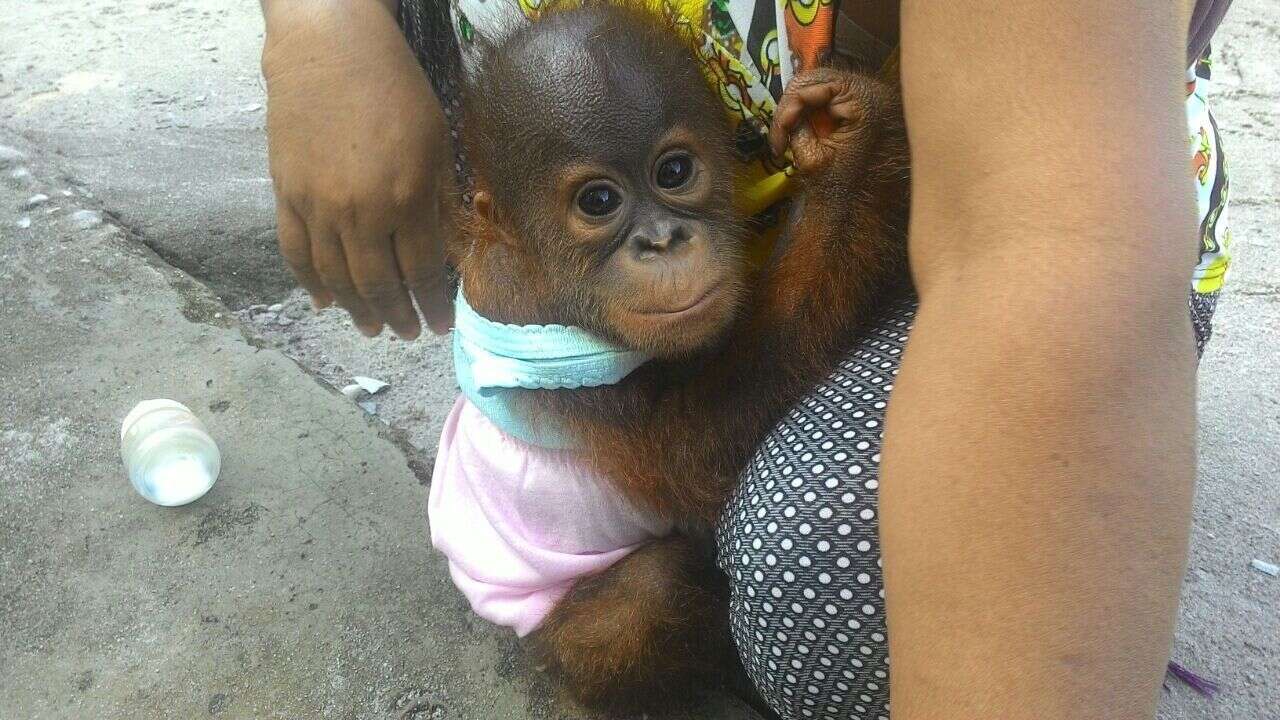 Though IAR's team works hard to change minds about pet orangutans, many locals still don't understand the negative impacts of keeping them as pets.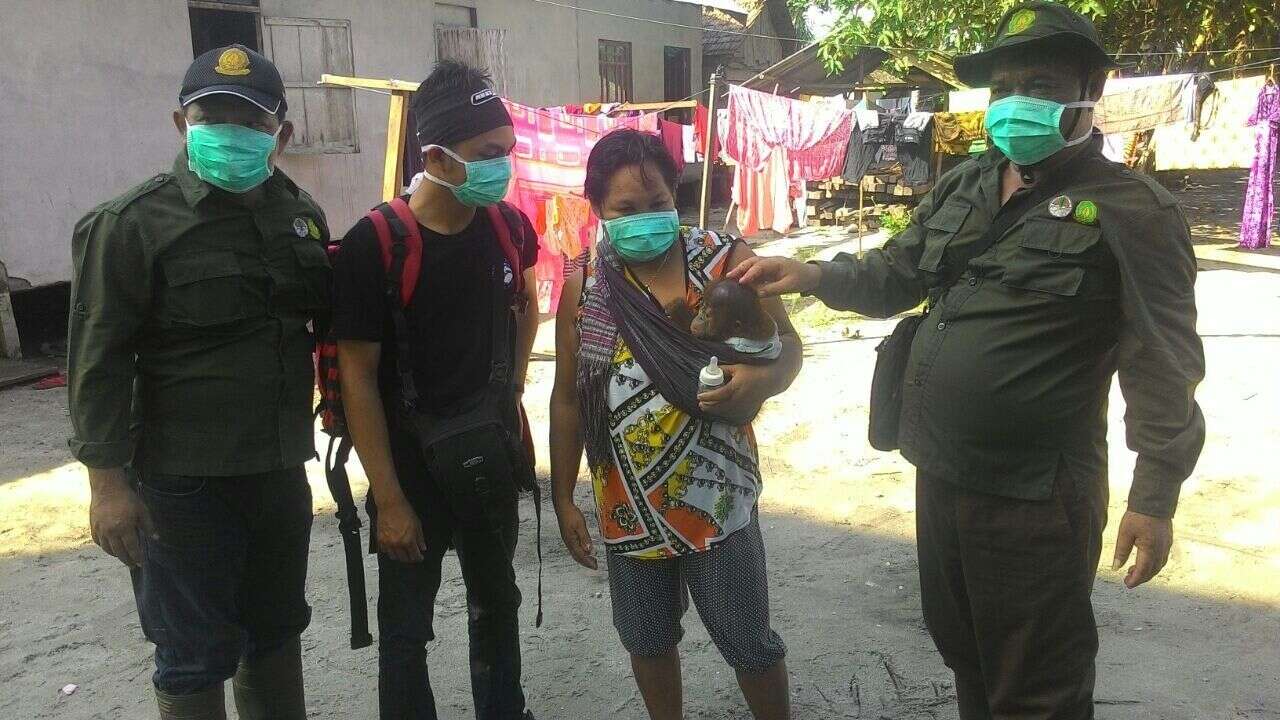 "Our team goes to great lengths to explain to people why they must not keep orangutans as pets," Key said. "As well as being illegal, it is cruel - and once babies like Vena stop being small and cute, they become strong and unmanageable and end up in chains or behind bars. No doubt our team has gone to even greater lengths to impress upon Bahiyah that she must not take in another orangutan, that what she is doing is wrong and not in the best interests of the orangutan - that orangutans are wild animals that belong in the forest, not in captivity."
Vena is now safely at IAR's rehabilitation center in Ketapang, where she's currently in quarantine. Once she's deemed fit and healthy, Vena will be introduced to other baby orangutans at the center, and even go to school to prepare her for a life back in the wild. But it will take a while before Vena is ready to be released.
"It takes a long time and it is not always easy to rehabilitate an orangutan and prepare it for release back into the wild," Adi Irawan, a vet and operations manager at IAR's orangutan center, said in a statement. "Baby orangutans require years to learn all the skills they will need to fend for themselves in the wild. It is also a very expensive process. We are currently caring for 108 orangutans in our rehabilitation center and this places a huge responsibility on us in terms of care and cost."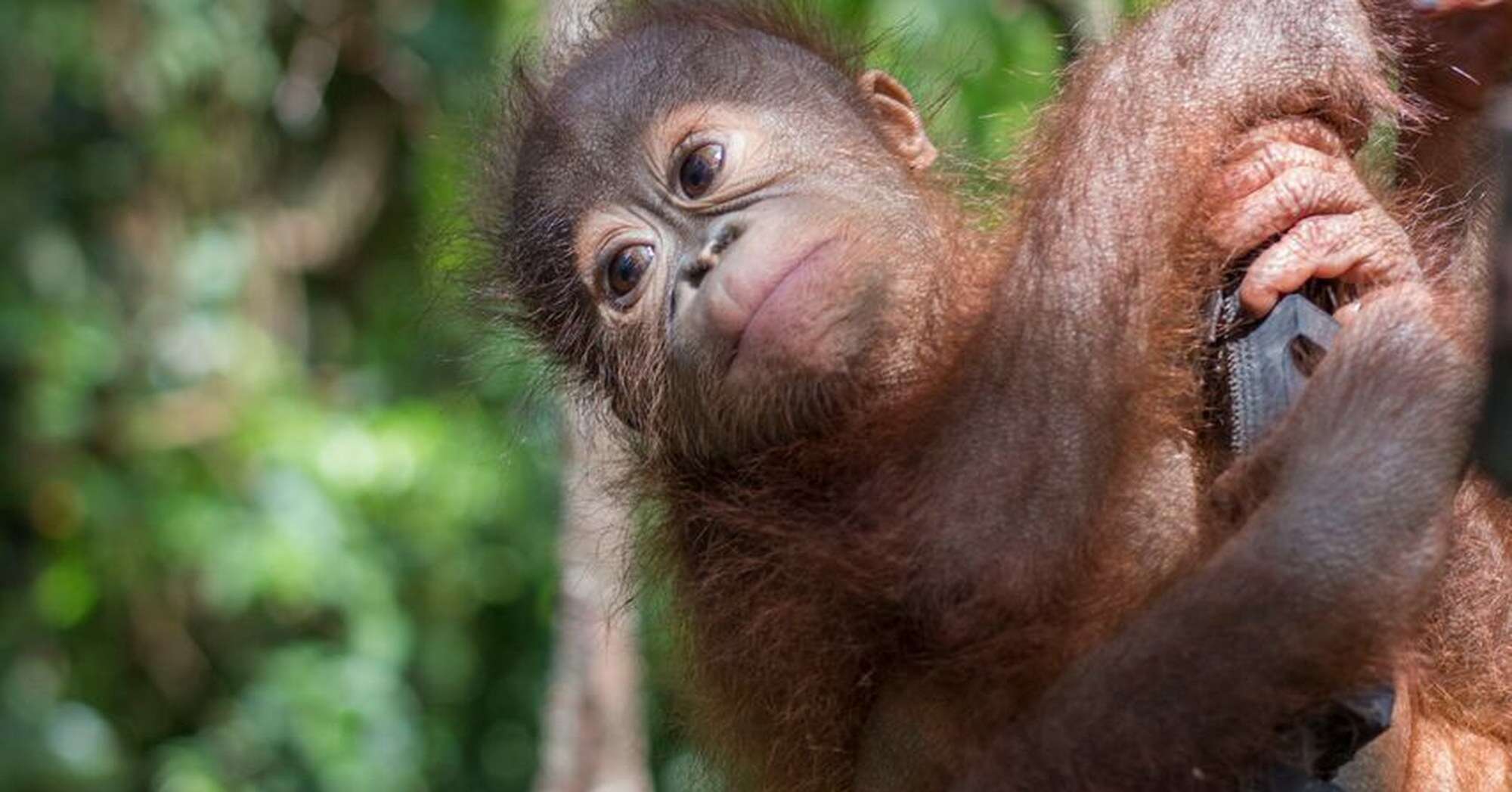 IAR will continue to rescue and rehabilitate as many orangutans as it can, but the species is in a significant amount of trouble.
"It's high time people realized that, if they keep breaking the law by capturing orangutans, and keeping or selling them as pets, then the species will soon become extinct," Karmele Llano Sanchez, program director for IAR, said in a statement.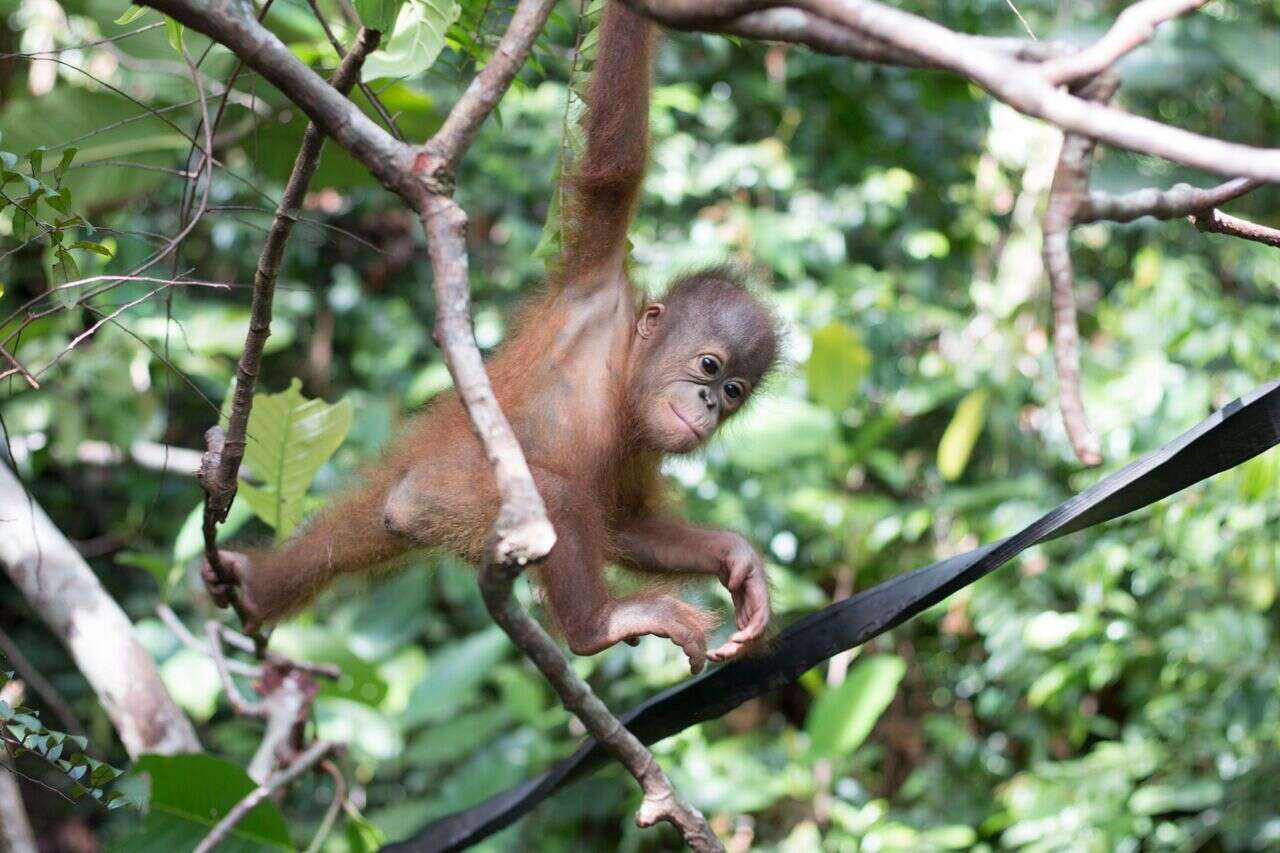 "Anyone who is offered an orangutan should certainly not buy it," Sanchez said. "They should immediately contact the authorities and report the person trying to sell it. And if people are not willing to cooperate by surrendering the orangutan, then the necessary action must be taken to enforce the law."
To help Vena and other baby orangutans return the wild, you can make a donation to IAR.