Leaving the nest can be hard - luckily these two baby owls got some human help after their first attempt at flight didn't exactly pan out. The fledgling Western screech owls were brought to WildCare, a wildlife rehabilitation center outside of San Francisco.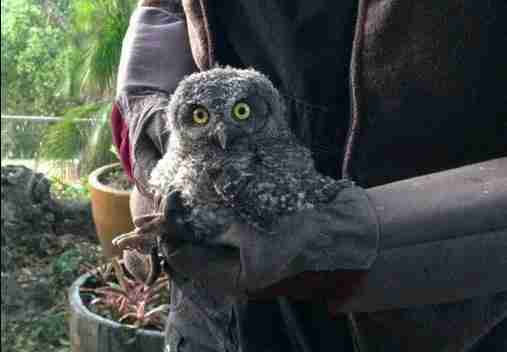 The babies were brought to WildCare's animal hospital "after their inaugural flight resulted in one fledgling crash landing on the ground, and the other being attacked by Scrub Jays who are nesting in a neighboring tree," the group said on Facebook last week.
A checkup determined the little owls were OK, and after a WildCare volunteer went back to the nest to make sure Mom and Dad were still there, the babies were ready to go back home.
Rescuers gently returned the fuzzy little owlets to their parents, and neighbors have promised to look out for them. "Hopefully they learned their lesson and next time will fledge at night," WildCare posted.