Baby Monkeys Who Lost Their Moms Take Comfort In Each Other
These two baby monkeys each lost everything - but thanks to their newfound friendship, they're learning to heal together.
Piak, a spectacled langur, was just a few weeks old when a poacher came into his jungle home and killed his mother for meat. The poacher said he didn't notice she had a baby clinging to her until after he shot her.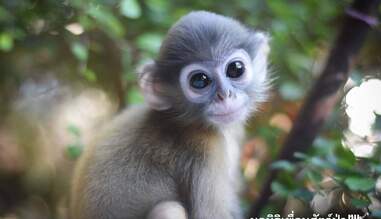 Piak

| Wildlife Friends Foundation Thailand
Makood

| Wildlife Friends Foundation Thailand
But like Piak, she got lucky. Her new owner quickly realized he couldn't care for the infant monkey, and, instead of abandoning her or leaving her to die in a cage, turned her over to WFFT.
Now, both monkeys live at WFFT's Thai sanctuary, where they're two of the youngest resident animals and require constant care to make up for their missing mothers. But the sanctuary still makes sure they have time to be youngsters together - and they're quickly becoming best friends.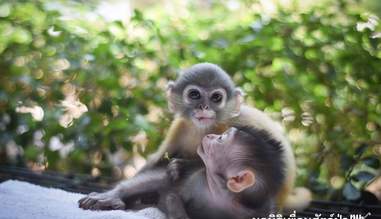 Wildlife Friends Foundation Thailand
"During the day they have time to play together, even though they are different species," WFFT wrote in a Facebook post. "The positive play interactions provide valuable lessons for these highly social primate youngsters."
Photos show the pair tumbling about and eating together, and even venturing up into the branches of the trees. "[They've] become firm friends," WFFT said.
Wildlife Friends Foundation Thailand
Sadly, Piak and Makood's rough beginnings aren't unusual. Each year thousands of monkeys and other animals in the region are killed by poachers and hunters. The surviving babies are usually sold into the pet trade, and few of them ever make it out.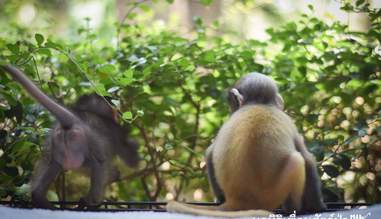 Wildlife Friends Foundation Thailand
Fortunately, these two little monkeys are among the lucky ones - both because they escaped the pet trade and because they found kind people to take them in.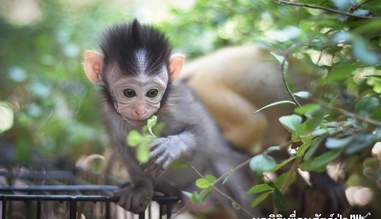 Wildlife Friends Foundation Thailand
And now they have each other. They might have lost their families, but with the help of a friend who's just like them, they have every chance of growing up big and strong, together.
If you'd like to help care for Piak and Makood and the many other animals WFFT helps each year, you can make a donation here.
See below for more photos.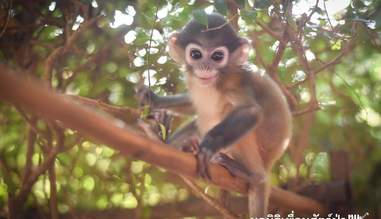 Wildlife Friends Foundation Thailand
Wildlife Friends Foundation Thailand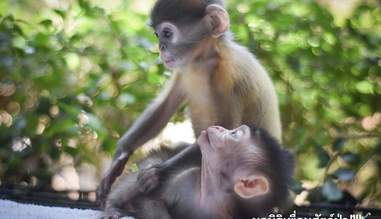 Wildlife Friends Foundation Thailand
Wildlife Friends Foundation Thailand
Wildlife Friends Foundation Thailand
Wildlife Friends Foundation Thailand
Wildlife Friends Foundation Thailand
Wildlife Friends Foundation Thailand
Wildlife Friends Foundation Thailand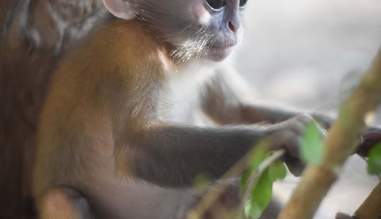 Wildlife Friends Foundation Thailand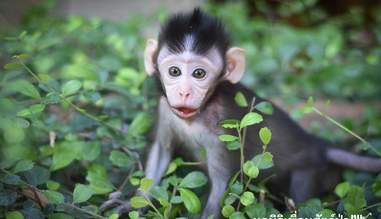 Wildlife Friends Foundation Thailand
Wildlife Friends Foundation Thailand
Wildlife Friends Foundation Thailand
Wildlife Friends Foundation Thailand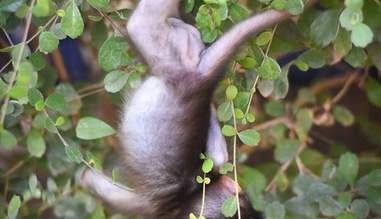 Wildlife Friends Foundation Thailand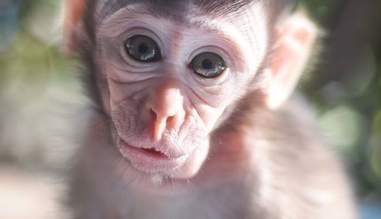 Wildlife Friends Foundation Thailand
Wildlife Friends Foundation Thailand
Wildlife Friends Foundation Thailand