When an orca calf found himself beached on the shore in northern New Zealand, he was lucky that a nearby forest caretaker was there to spot him. The caretaker and other locals began using buckets to keep the young calf wet, while animal rescue officials were called in to bring pontoons to float the orca back into the water. According to 3News New Zealand, the orca's pod was thought to be nearby, so they went ahead with the daring rescue.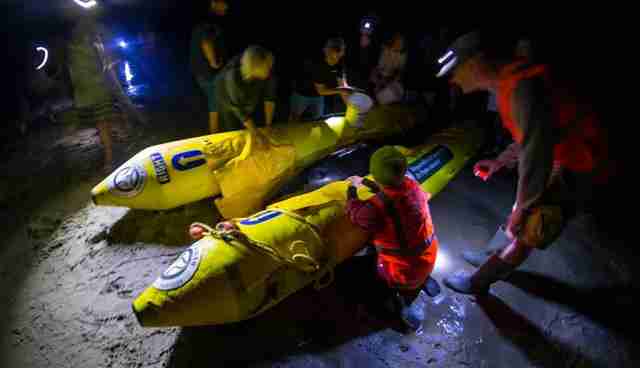 "Throughout her ordeal, the calf was very vocal, squealing and clicking but also remaining surprisingly calm and breathing steadily, without showing many signs of stress." DOC senior ranger Thelma Wilson told Stuff. "Once the group began to move her towards the water she became quiet."
Rescuers say it's likely that the calf reconnected with her pod, because there was no trace of them in the morning, and because the amount of calling the animal was doing at release indicated the calf's family was not far away.
And this calf certainly isn't the only lucky one to be saved from stranding: