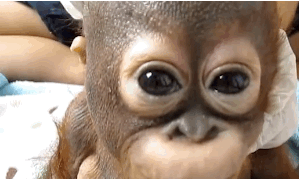 A woman in a remote village handed Budi over to International Animal Rescue (IAR) in Indonesia after she kept him as a pet. While it's unclear how she came to possess him, Budi's suffering was apparent.
"Budi had spent more than 10 months in a chicken cage, drinking only condensed milk," says IAR veterinarian Ayu Handayani in a release. "The owner said that she was afraid to give Budi any fruits and thought that giving condensed milk would be sufficient."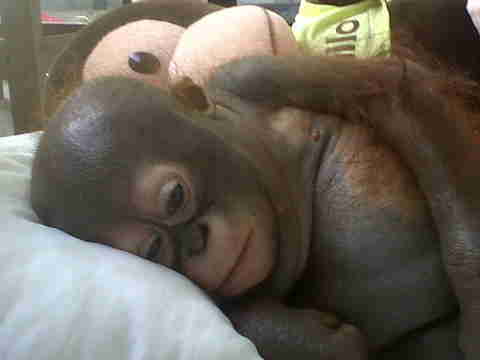 At an age when he should be rapidly gaining strength and agility in the forests with his family, Budi's tiny body was frail from neglect and swollen from malnourishment, so much so that IAR medical staff wasn't sure he would make it.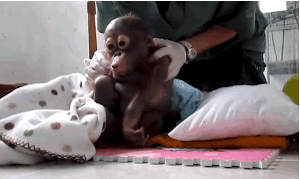 Now, in the hands of experts, the slightest touch still seems to fill Budi with agony.
The Orangutan Conservancy says threats facing these animals have hit crisis levels, raising fears that they could go extinct within 30 years. Fortunately, conservationists are working tirelessly to help - inspired, no doubt, by the fact that youngsters like Budi are fighting so hard to survive.
Visit IAR's website to learn how you can help.