She Just Saw Another Baby Orangutan For The Very First Time
<p> <a href="https://www.youtube.com/watch?v=XrH_zkWGIHM" target="_blank">YouTube/OrangutanOutreach</a> </p>
Meet Rickina, a little orangutan who wound up at the International Animal Rescue's orangutan orphanage in Indonesia when she was just a baby. Rickina was rescued after her mother was murdered, and the caretakers at the orphanage became her new surrogate moms.
YouTube/OrangutanOutreach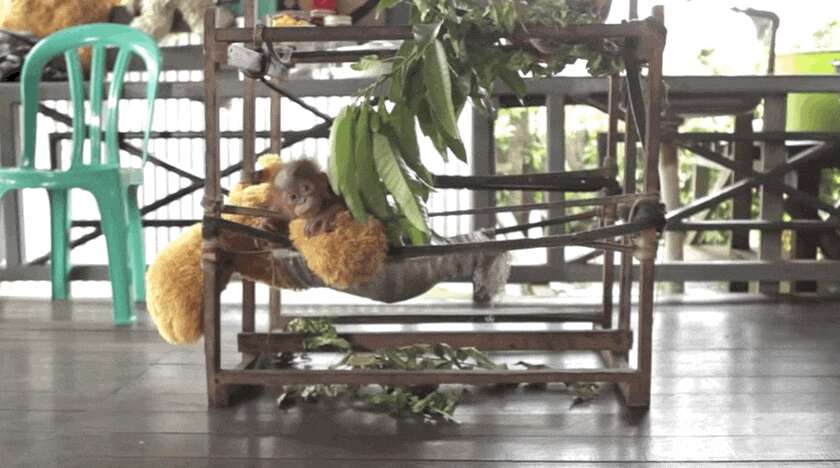 After a month at the rescue, it was time to introduce Rickina to the other orangutan babies for the very first time. At first the playground seemed really scary to her, and Rickina didn't want to let go of her caregiver, even when the other orangutans came over to investigate the new arrival.
YouTube/OrangutanOutreach
But after a little adjustment time, Rickina started warming up to the other little orangutans, and stopped clinging to the safety of her human.
"Hey you guys are actually kind of fun!"
YouTube/OrangutanOutreach
Soon Rickina was feeling pretty good about herself, and having an awesome time hanging from the climbing equipment. This playground really takes monkey bars to a whole new level.
YouTube/OrangutanOutreach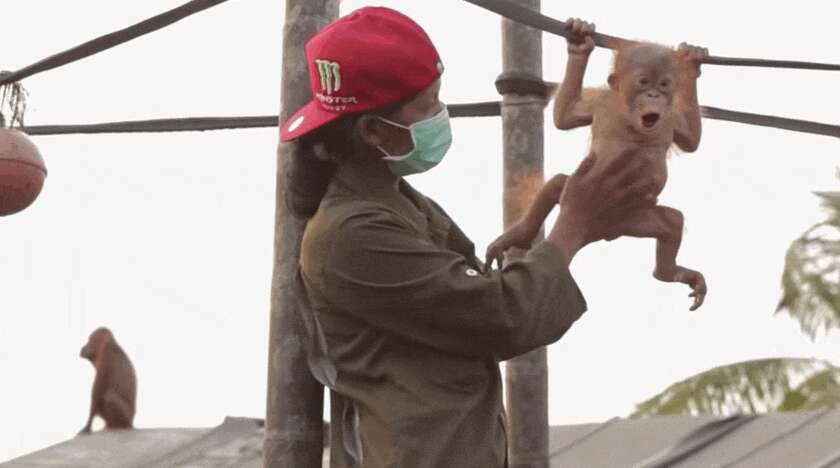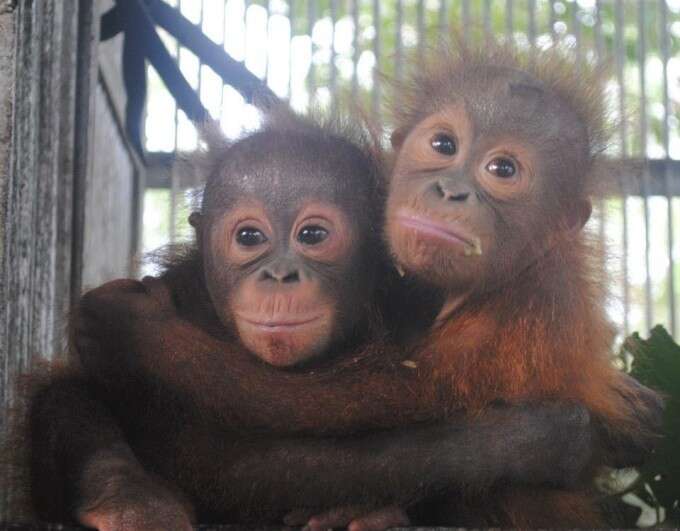 Watch the whole video here: