Baby Opossum Fights For Her Life After Getting Stuck In A Glue Trap
One day, at a high-kill shelter in Southern California, an unusual animal was dropped off: a baby opossum who was in terrible shape.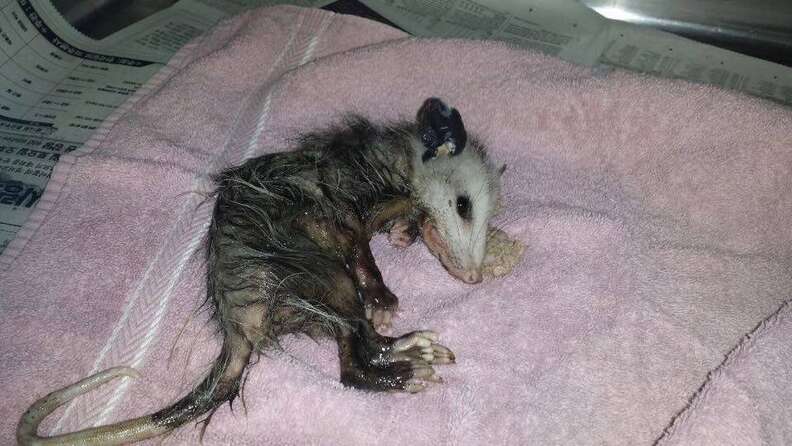 The little wild animal had become stuck to a glue trap, where she'd been wasting away until someone found her and brought her to get help.
Volunteers at the shelter were determined to save her life, so they called local animal lover Gina Lynn, founder of New Life Animal Sanctuary in Lake Elsinore.
While Lynn herself isn't a wildlife rehabilitator, she knew just who to contact to help the little opossum.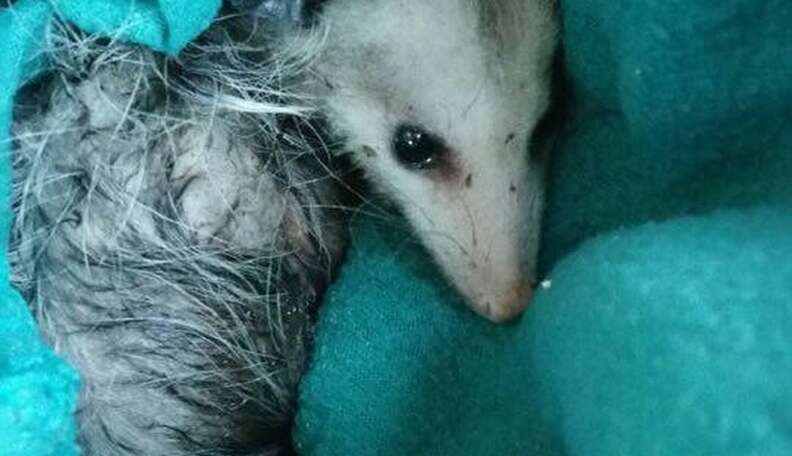 "We got this baby quickly to Project Wildlife in Temecula," Lynn told The Dodo. "But we were not sure she would make it through the first night."
But the little animal still had some strength in her. Wildlife rehabilitator Anysia Dickson devotedly helped her build even more strength so she could go back to the wild.
"As you can see, her recovery has been nothing short of miraculous," Lynn said.
"After two months, she was ready to go," Dickson added. "I opened her carrier and off she went - fast as an opossum can go."