Baby Monkey Who Lost His Mom Won't Let Go Of Teddy Bear
"He is still crying for his mother's care and love."
The little macaque monkey cried and cried for his mother, but she couldn't hear him. She wasn't even alive.
Two days ago, this 2-month-old baby monkey - named Mongkood - arrived at the vet hospital run by Wildlife Friends Foundation Thailand (WFFT). A rescue team had seized him from a person who was illegally keeping him as a pet.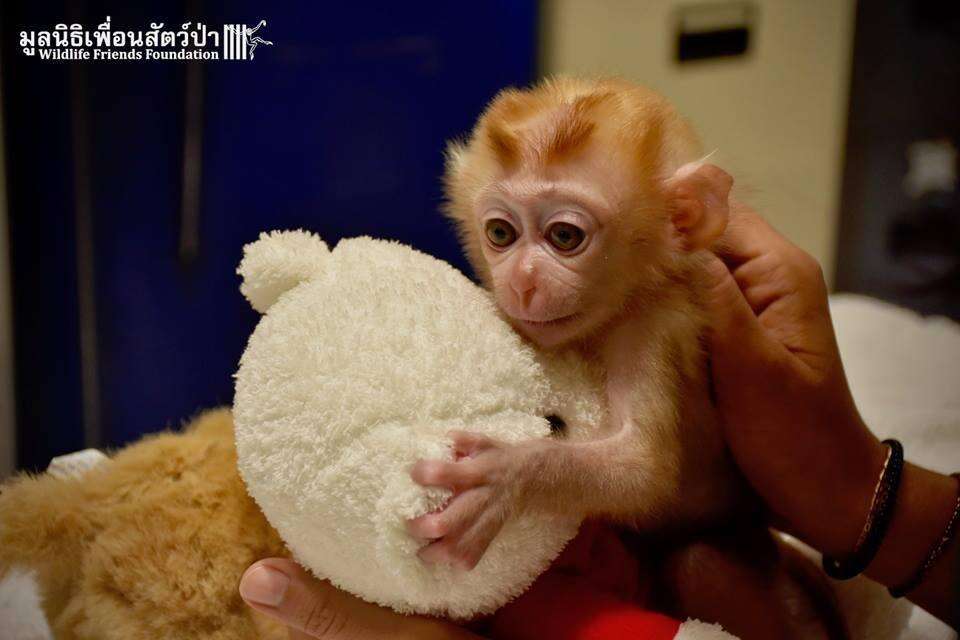 While the WFFT team doesn't know much about Mongkood's background, the rescuers believe that he was poached from the wild, and that he had to watch people kill his family.
Thankfully, Mongkood wasn't kept as a pet for very long, and he's now getting the help he needs at WFFT wildlife hospital in Thailand.
To comfort Mongkood, who continues to cry for his mom, the WFFT staff gave him a couple stuffed animals to hug - a white teddy bear and an orange cat. Mongkood has been grasping onto them and not letting go.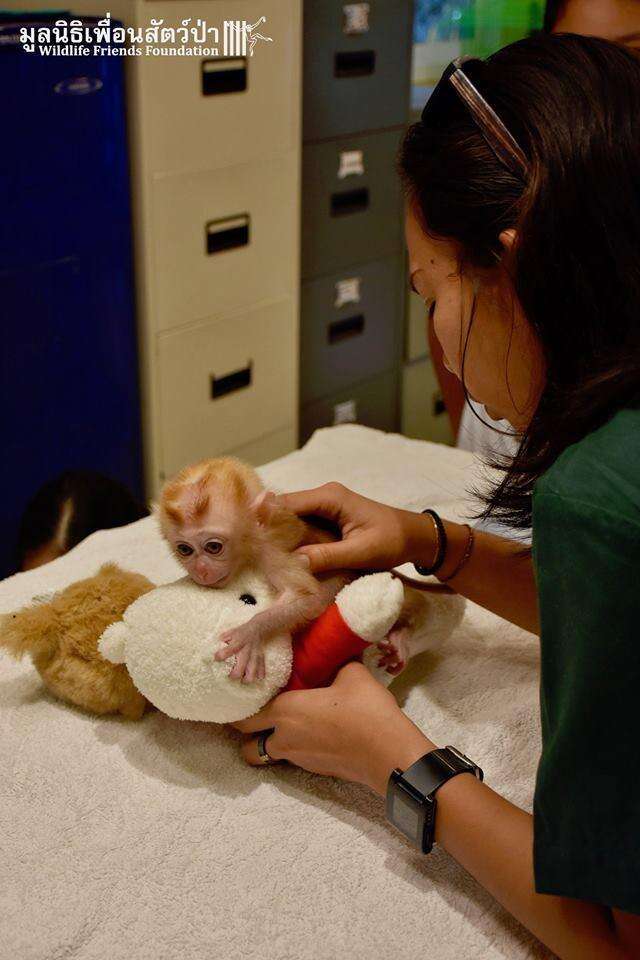 "Little Mongkood is still bewildered and confused as where his mother has gone," WFFT wrote in a Facebook post. "He is still crying for his mother's care and love."
Sadly, Mongkood's story is far from unusual. In Thailand, as well as in other parts of Southeast Asia, macaque monkeys are frequently stolen from the wild. Some are sold into the pet trade, or trained to be dancing monkeys for human entertainment. Others are killed for their meat or body parts, which are used in traditional medicine.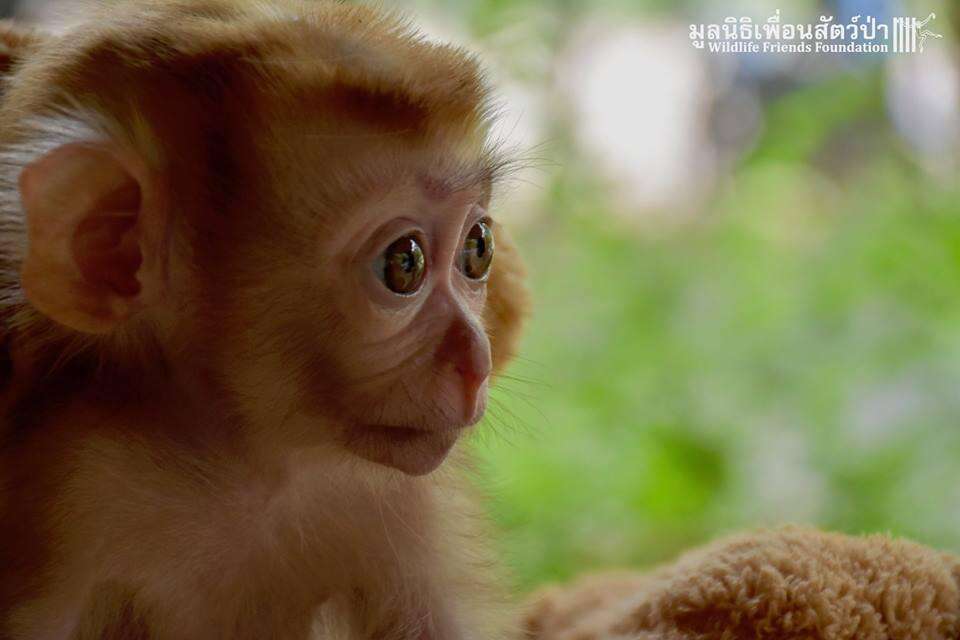 While there are many types of macaque monkeys, Mongkood is a northern pig-tailed macaque, which the International Union for Conservation of Nature (IUCN) has listed as vulnerable.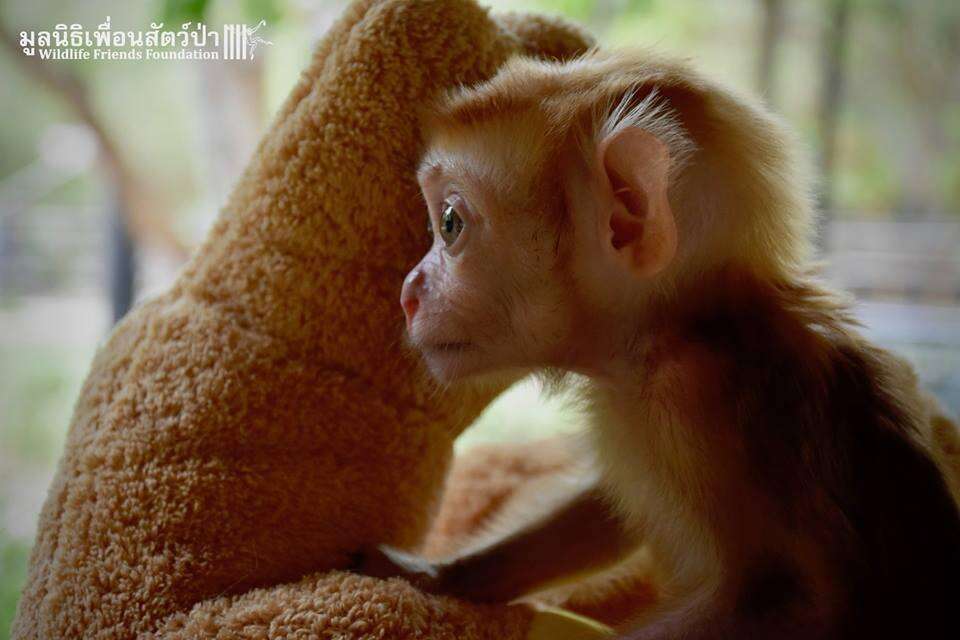 "Their population has declined by over 30 percent over the last three generations across its entire range due to several threats, and this decline is predicted to continue at the same rate or higher in the next three generations," WFFT said.
That means every baby counts. If all goes well, Mongkood will someday return to the wild, and help his species grow and thrive. In the meantime, he has a lot of growing up to do.
And for now, Mongkood's stuffed animals will be a big help. While they certainly can't replace his mom, Mongkood can hold onto them whenever he feels upset or lonely.
"We will do everything we can to make his transition to life in captivity as stress-free as we can," WFFT wrote.
To help this orphaned monkey, as well as the elephants, bears, slow lorises and other wild animals WFFT saves, you can make a donation.