The open road can be a dangerous place, but for baby animals who are accidentally separated from their mothers, it can be a whole new level of scary.
A YouTube video captures the moment a few travelers spotted something unusual up ahead.
What's that on the road? Another driver switching lanes without a turn signal?
YouTube/BoomTV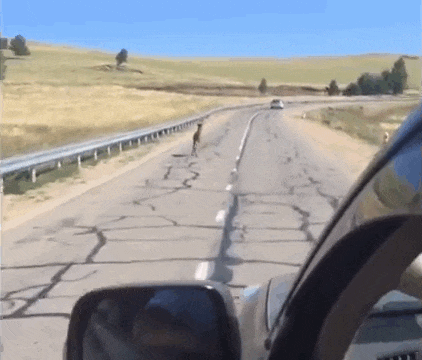 After slowing down, a closer look revealed the fellow traveler to be a baby horse.
YouTube/BoomTV
The young foal had gotten herself separated from her mother. She was trapped on the wrong side of the fence.
YouTube/BoomTV
The horse struggled to get herself over it, so a passenger from the car offered to lend a hand.
YouTube/BoomTV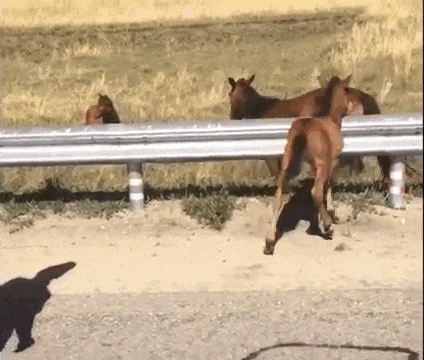 It took a while to gain the horse's trust. They are easily frightened, you know
YouTube/BoomTV
Eventually, the guy managed to lift the horse above the fence and return her to her mother.
YouTube/BoomTV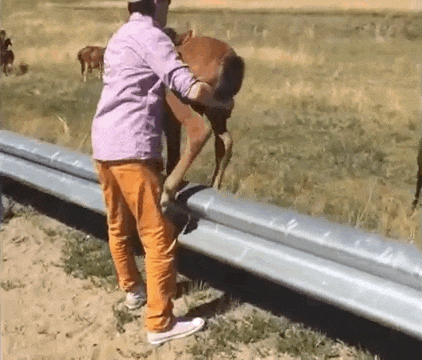 She joined her family on the only freeway where a baby horse should be: the beautiful, wide landscape.
YouTube/BoomTV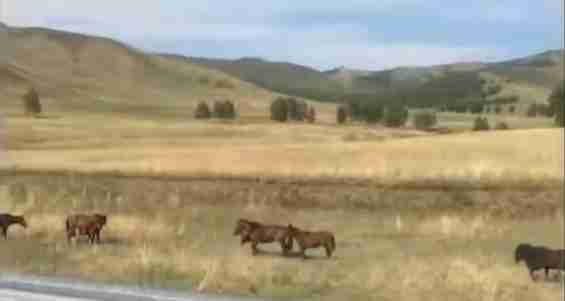 Run free, baby horse! Smell the air and feel the dirt beneath your hooves, little one.
Watch the full video below.