The goat was born inside a slaughterhouse.
This wasn't unusual. Barbara Jamison, founder of Puget Sound Goat Rescue in Washington state, told The Dodo that babies are born at slaughterhouses all the time. They don't usually survive.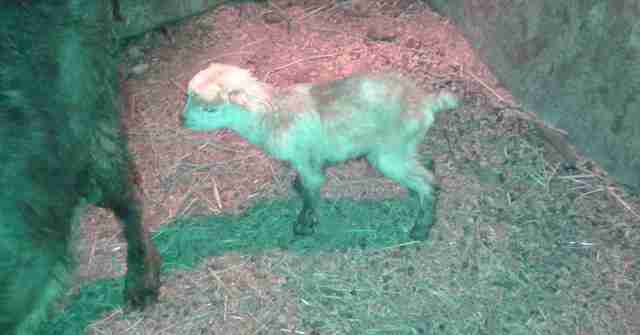 "They get crushed, they get trampled, they get separated from the mothers, they butcher the mothers and the babies are left behind," Jamison said. "There's a million bad things that happen to newborns there."
Thankfully for this baby goat - who'd later be named Finn - the slaughterhouse owner spotted him. He contacted Jamison, with whom he'd made an agreement: Any baby goat born at the slaughterhouse went to Jamison's rescue group.
A volunteer rushed to the slaughterhouse to rescue Finn. "The conditions were deplorable," Jamison said. "There wasn't enough food and water, and it was overcrowded. It was awful."
The only reason Finn had survived was because of his mom. "She was protecting him from getting squashed," Jamison said.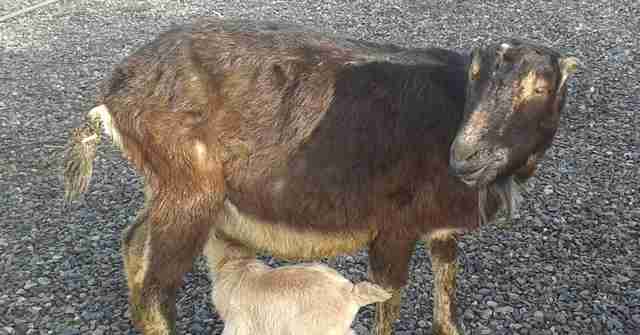 Since Finn was still with his mom, the volunteer who went to the slaughterhouse to get him knew what she had to do - rescue them both. "We have to buy the adults," Jamison said. "Fortunately for us, he doesn't charge more than $10 or $20 per goat, as he has so many there and always more coming in."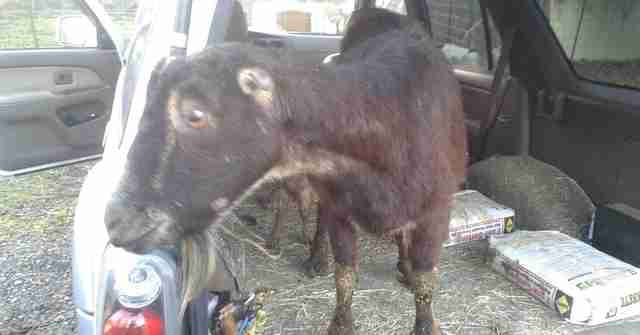 Finn was a tiny, fragile baby goat with soft fur and big blue eyes. "He was the size of a rabbit," Jamison said. "Maybe 4 pounds. He was gorgeous."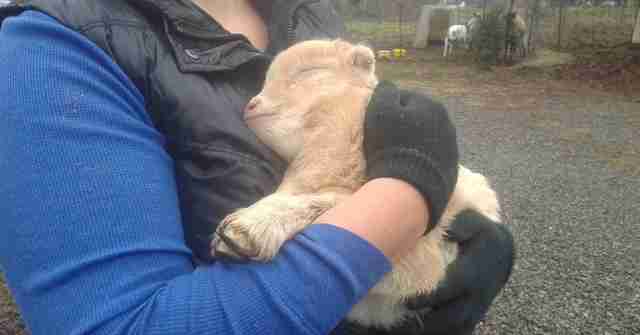 Since he was so young, Finn would need a lot of care. Fortunately, he had the best caretaker possible - his own mother, whom the volunteers named Faye.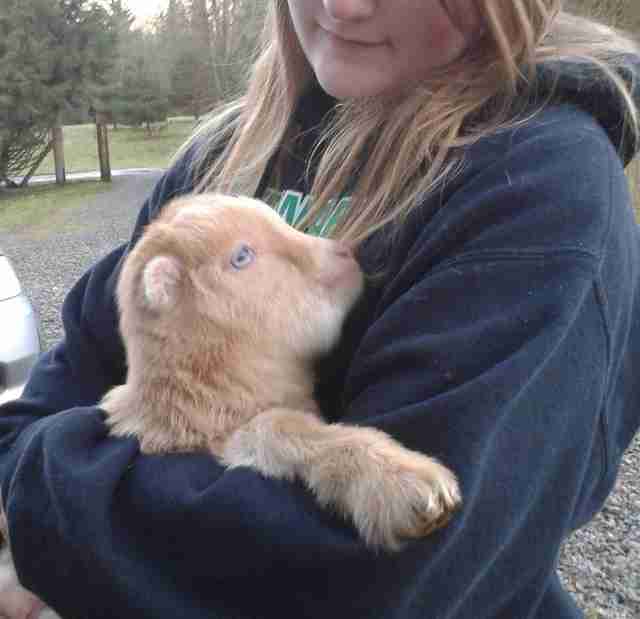 As Faye cared for Finn, Jamison and the volunteers at the rescue group cared for Faye. She was actually in quite bad shape.
"She was very thin and had horrible infections in both feet due to standing in the filthy muck at the slaughterhouse," Jamison said. "Faye had to have one 'toe' on each of her back feet amputated as infection had spread to the bone. It took over a year to restore her to health."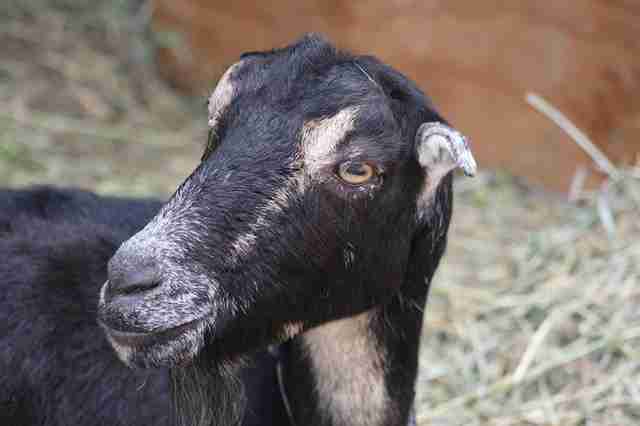 Despite her health issues, Faye took excellent care of Finn, letting him nurse until he was big and strong.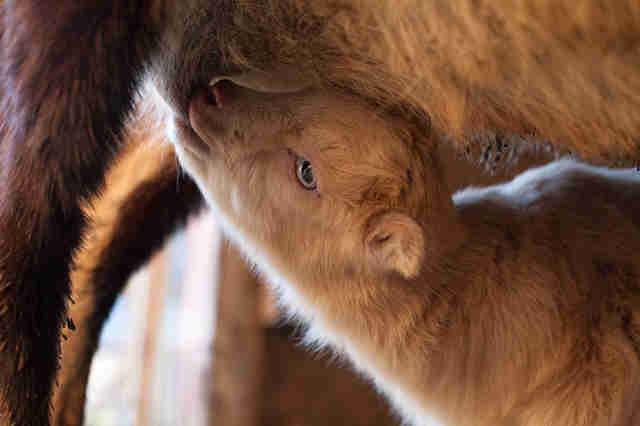 The two of them were as close as mother and son could be. "Finn was with her all the time," Jamison said. "They snuggled together at night. They'd go out in the pastures and graze together. They were inseparable."
As Finn grew up, he made lots of friends at the rescue, including a senior goat named Cowboy. "He followed him all around and they started sleeping together," Jamison said. "A real bromance!"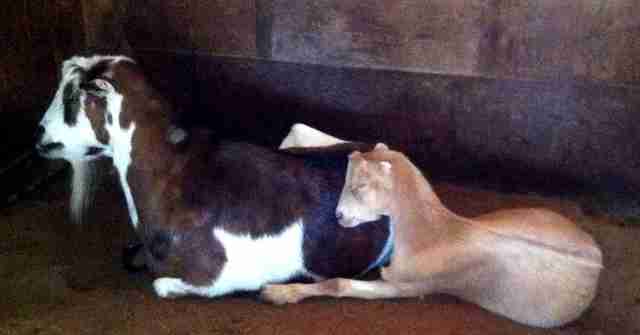 Puget Sound Goat Rescue is a rescue organization, and they try and find homes for as many goats as possible so they can rescue more animals. So Jamison and the volunteers were delighted when a family (who already had several rescue goats) offered to adopt Finn. "He has a good life with his goat friends," Jamison said. "They've moved to another town far away from us, but he's doing well."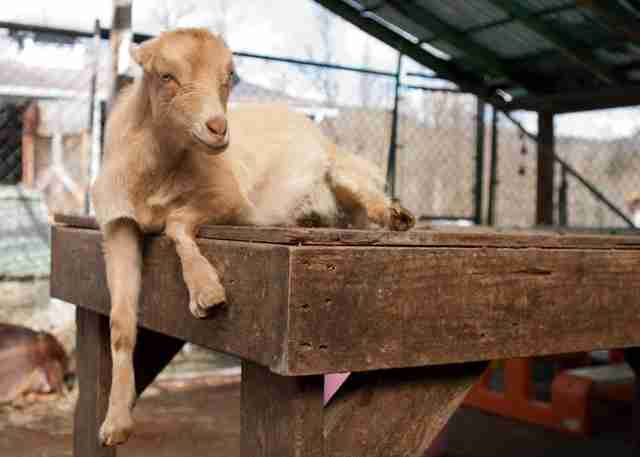 Faye remained at the rescue because of her medical issues. She died last year due to heart failure (an age-related issue), but she lived a happy life at the rescue.
"It was wonderful to be able to be able to watch them together, and watch Finn thrive," Jamison said. "Saving the mother and baby together was extra rewarding."