Julie and Basiel are two St. Bernards living in Belgium who love playing with and taking care of all the other animals they live with.
They carry around baby chicks ...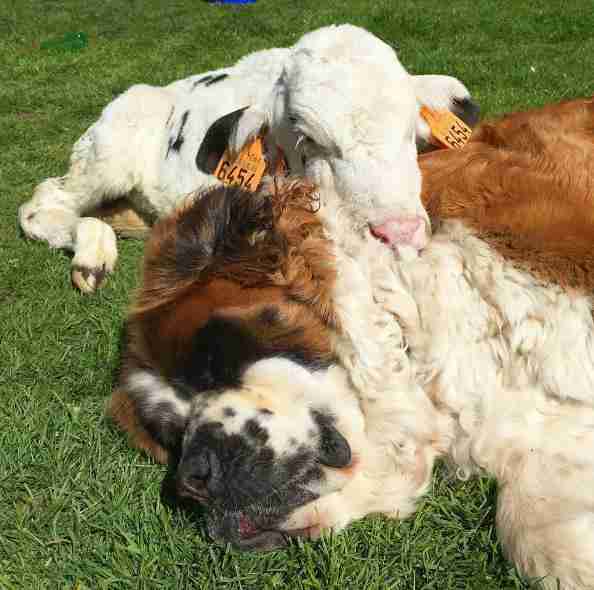 ... and take afternoon naps with chickens.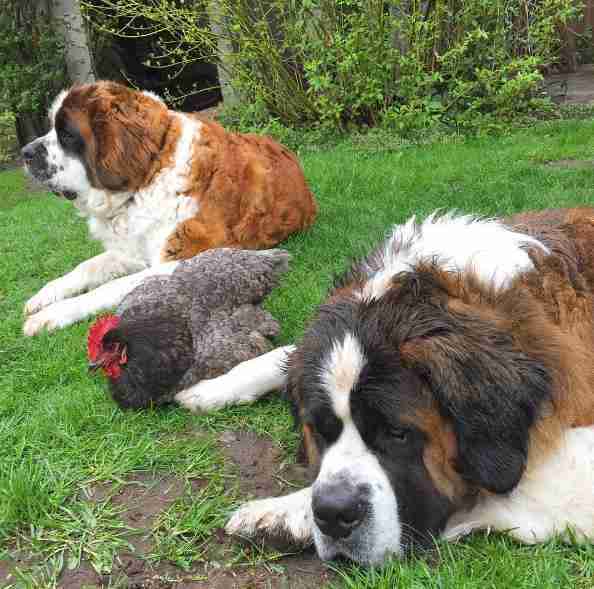 The dogs have always been happy to be role models for their other animal friends, but really took on the role of parenting when Hans the baby goat moved in.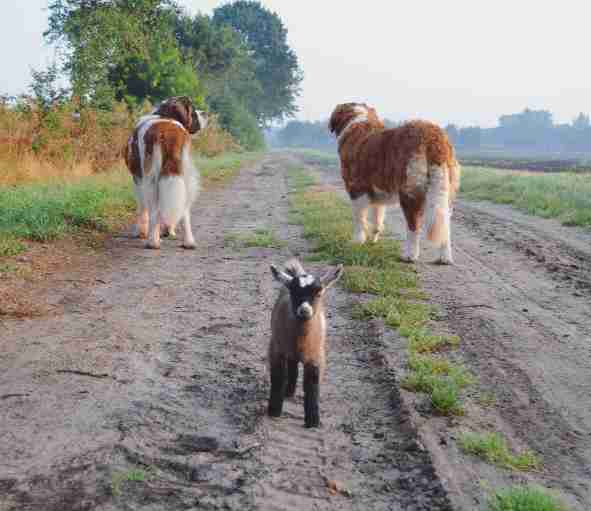 Hans adores Julie and Basiel, and relies on them to teach him what's what and how to get along in the world. Basically, he's learning how to be a goat from two dogs.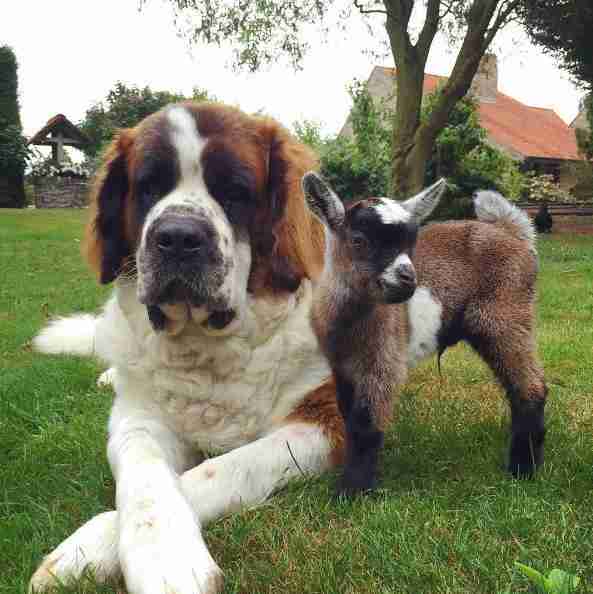 "He learns a lot from the dogs," Isolde, the trio's mom, told The Dodo. "They don't bother the chickens so he doesn't either. He loves sunbathing with the dogs, he loves going for walks with me and the dogs, but he likes napping with the dogs most."
Hans is a tiny little ball of energy and loves everything about his new home. He's incredibly playful and smart, and has even learned how to use the cats' litter box. He loves cuddling and playing with everyone - but mostly his dog parents.
"He likes climbing stuff too, preferably the dogs," Isolde said.