Baby Goat KNOWS He Looks Good In This Coat
This baby goat's mantra could be, "If you've got it, flaunt it."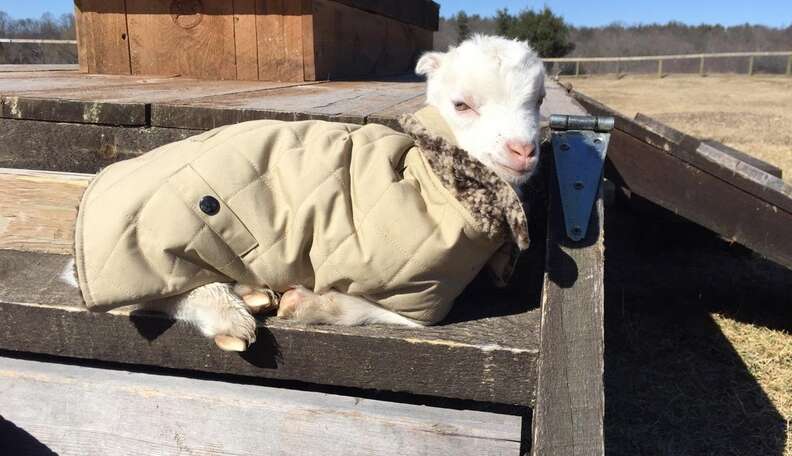 Atticus is one of 10 baby goats and two lambs recently born at New York's Woodstock Farm Sanctuary. His mom, Stella, was rescued with over 200 other animals from a backyard butcher late last year.
Several of the rescued animals were pregnant goats and sheep and, due to previous neglect, were facing high-risk pregnancies. While two of the goat mothers didn't make it, many of them did, and Atticus and his fellow newborn babies are now members of a group the sanctuary calls "The Tiniest Herd."
Atticus and his sister, Harper, were born in February - on the same day author Harper Lee passed away.
"We love the message of empathy and justice in 'To Kill a Mockingbird,' so these are perfect names for the babies and a tribute to Lee," Kathy Keefe, Woodstock's shelter director, said in a press release.
"Though Atticus and his sister Harper are less than a month old, they are already jumping on anyone and anything in their pasture," Chrissy Pawlak, an administrative assistant at Woodstock, told The Dodo.
She also said the siblings are very affectionate and love giving snuggles to anyone and everyone they come across - including, of course, each other.
"They spent their first few weeks in our medical barn until they were old enough to get outside in the pastures and spend time with the other baby goats," Pawlak said. "Stella is a warm and loving mother and can now live her days in peace knowing that her babies are safe."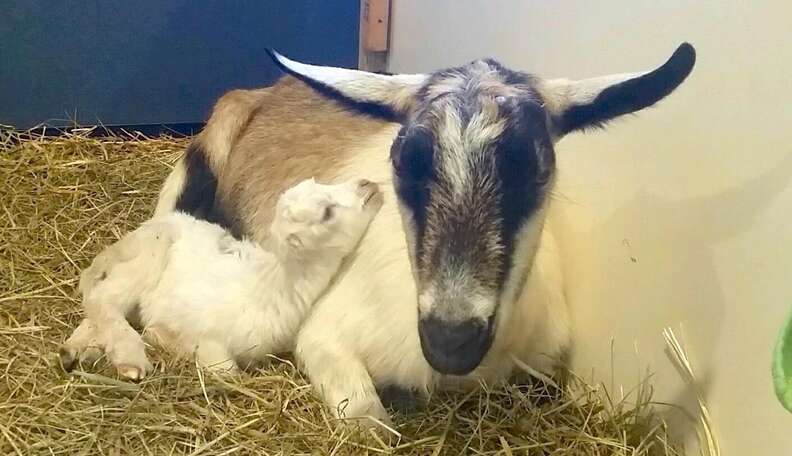 And as for Atticus' incredibly stylish coat?
Pawlak said most of the coats the sanctuary's baby goats and lambs wear are handmade gifts from a volunteer.
Granted, Atticus looks great even when he goes without the fashion accessory.