6 Photos Of The Saddest Baby Elephants In The World
Zimbabwe captured dozens of baby elephants over the past year, tearing them away from their mothers and herds. Some young elephants shipped from Zimbabwe have already been placed in zoos, like these babies at the Taiyuan Zoo in China's Shanxi Province. These photos give a glimpse of what likely awaits the baby elephants in their new homes:
(China Zoo Watch)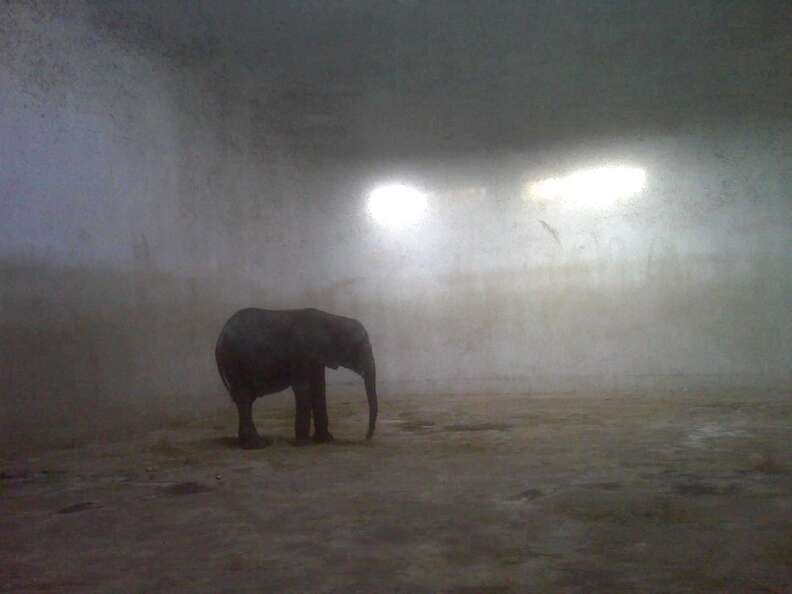 According to National Geographic, 27 elephants were supposed be shipped to Thailand last week and 60 were rumored to be heading to China. France recently canceled its own bid for up to 20 of the elephants, bowing to pressure from animal advocates.
(China Zoo Watch)
Just one elephant can earn $40,000 to $60,000 from a zoo or theme park.
(China Zoo Watch)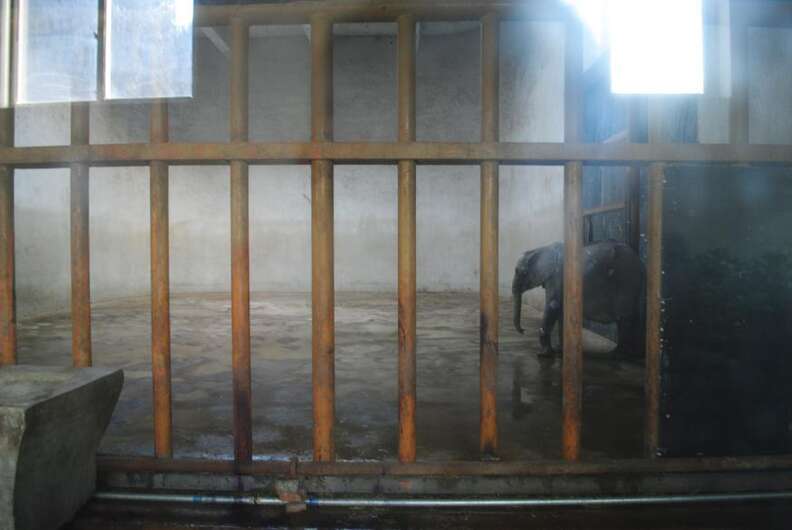 Right now, the young elephants are living in squalor at a holding facility in Zimbabwe, awaiting their fate. But it's not much better in many zoos around the world - young elephants like these in the Taiyuan Zoo don't experience much better conditions.
(China Zoo Watch)
A source who's been inside the facility in Zimbabwe told National Geographic that the elephants are often crying out for their mothers and some have become weak.
"The prisoners are so stressed, they're always crying for their mothers," he said. "They sometimes take days without eating because of stress."
(China Zoo Watch)
Zimbabwe has defended the captures by saying that the money will fund conservation efforts. But conservationists say that with elephant populations plummeting in recent years, African countries can't afford to lose even one more elephant.
A petition calling on Zimbabwe officials to cancel the sales has already gained more than 60,000 signatures.
(China Zoo Watch)