Luckily, local villagers heard his disgruntled cries and came to the rescue.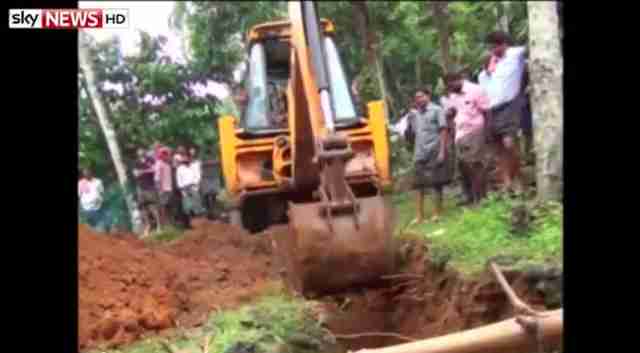 First, they dug out an incline in the well wall.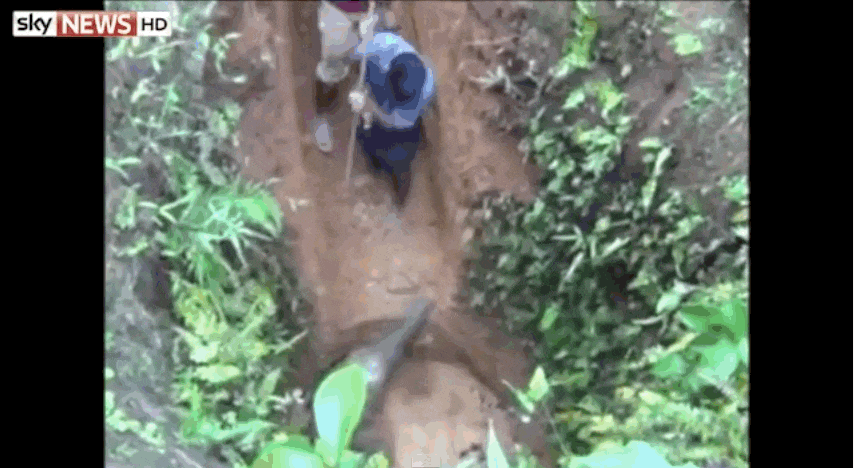 Then they tossed a rope around the unhappy elephant.
And hoisted him up the muddy slope ...
... To the top ...
... Where, hopefully, the brave little elephant was able to catch up with his herd.
Watch the entire video below.