Both mom and dad are taking care of the two little hatchlings. If you tune into the feed at just the right time, you might even catch them enjoying a meal straight from mom's beak.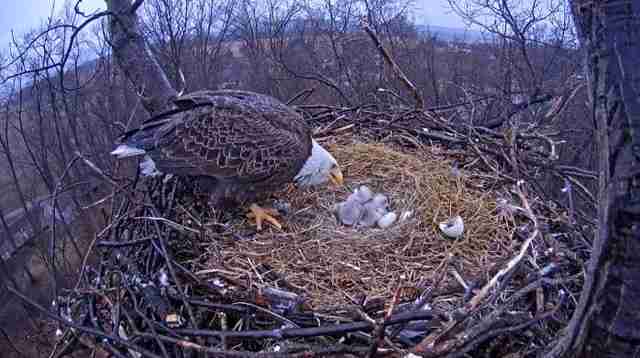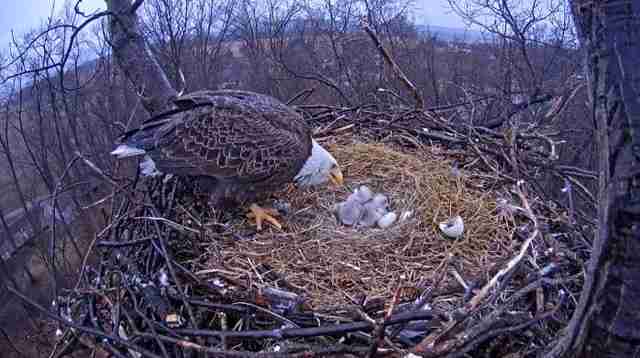 The Pennsylvania Game Commission expects that the little fledglings will be ready to leave the nest by early July at the latest, which means we still have three more months of baby eagle cuteness!
Bald eagles are an amazing conservationist success story. Their numbers have soared since hitting a frightening low in the 1950s. These baby bald eagles are the result of a national effort to save the species - what could be more patriotic than that?