On her very first night away from her mother, a rescued fawn refused to drink the nutrients her body so desperately needed.

Fortunately for this fawn, outdoorsmen Darius Sa is a thoughtful guy with a caring heart. Two weeks ago, The Dodo broke the story of how Sa rescued the limping fawn who was abandoned by her family. After successfully nursing the baby back to health and returning her to the wild, Sa released a new video of the first time he fed the deer.
He woke up at 2 a.m. to try feeding the fawn. "She was very hungry," Sa told The Dodo.
YouTube/honeysada
He read up on how to properly care for a fawn and learned he would need to "get up at night to feed her every four hours," he said.
But she wouldn't have any of it. This world was all too new and unfamiliar.
YouTube/honeysada
He put the milk on his fingers, hoping the fawn's instincts would lead her mouth to the milk.
YouTube/honeysada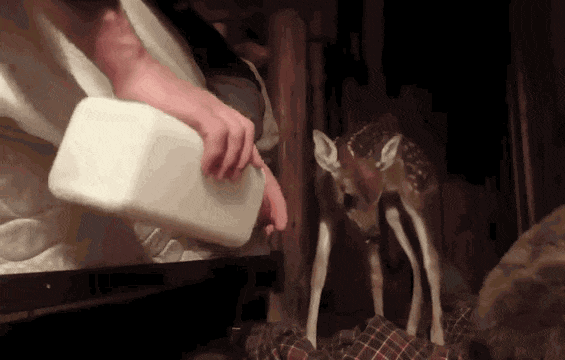 And just like that, the deer caught on. For the first time, he managed to feed her.
YouTube/honeysada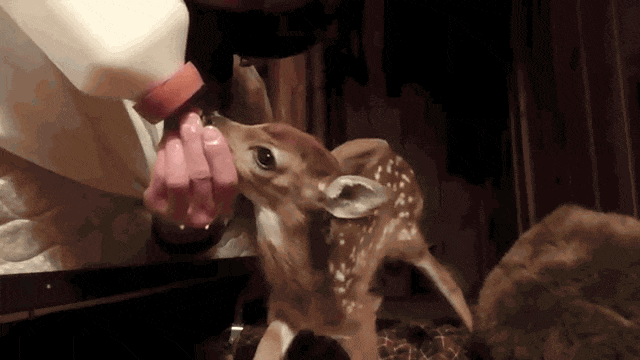 The next day, Sa bought a new, smaller bottle for the fawn, who really started to like this whole eating thing.
YouTube/honeysada
And once she had that down, Sa moved on to the next step in the fawn's rehabilitation: treating her injured leg.
YouTube/honeysada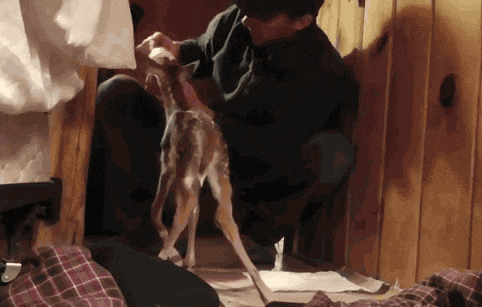 Over the course of two weeks, the fawn's leg grew stronger every day.
YouTube/honeysada
And when she was ready, Sa released her back into the wild. For the first time in her life, she could run freely alongside her family.
YouTube/honeysada