This little guy can totally tell that he's safe with his rescuers at the Ngamba Island Chimpanzee Sanctuary in Uganda.
"This adorable baby chimpanzee is known as 'Mr. Survivor' because he had a rough start in life," Debra Durham, who filmed this super cute video of Mr. Survivor enjoying a warm bottle in the lap of a caretaker, explained on YouTube.
YouTube/DebraDurham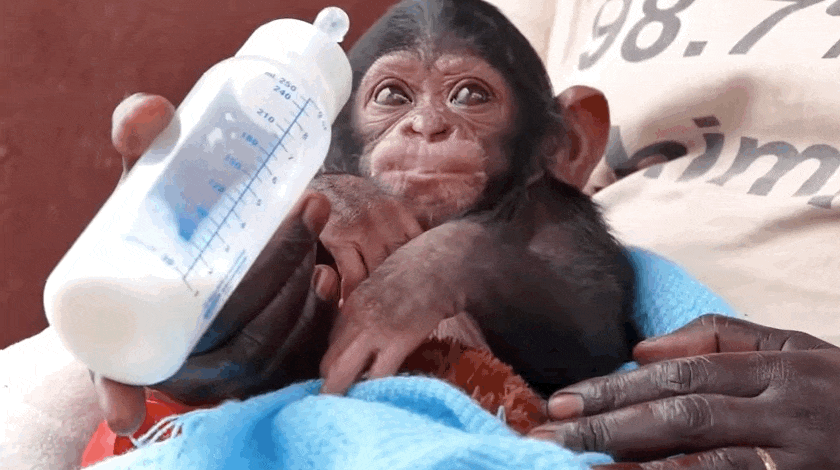 The combination of warm milk and relaxing cuddles from his human start to put Mr. Survivor to sleep - you can see his little eyelids getting heavier and heavier.
YouTube/DebraDurham