Babies and animals are probably the best things in life. Baby animals? The best of both worlds.
As for this baby bunny, she is very, very hungry, but she's much too tiny for a regular bottle. This little bunny lost her mom, according to the YouTube user who posted the video back in 2012, and so she needs a little help. So, what do tiny bunnies get for food? Teeny, tiny bottles. That's right.
She's so happy to be drinking from her tiny bottle that she gets a little over excited, and she kneads her tiny paws, just like she would if her mom were still there.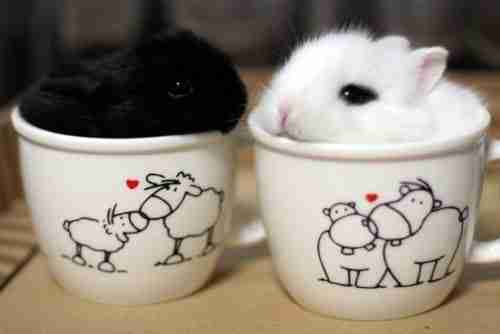 And this tiny bunny, who's just hanging out, being tiny.
So many tiny bunnies, so much happiness.