Baby Bear Rescued After Getting His Head Stuck In A Cookie Jar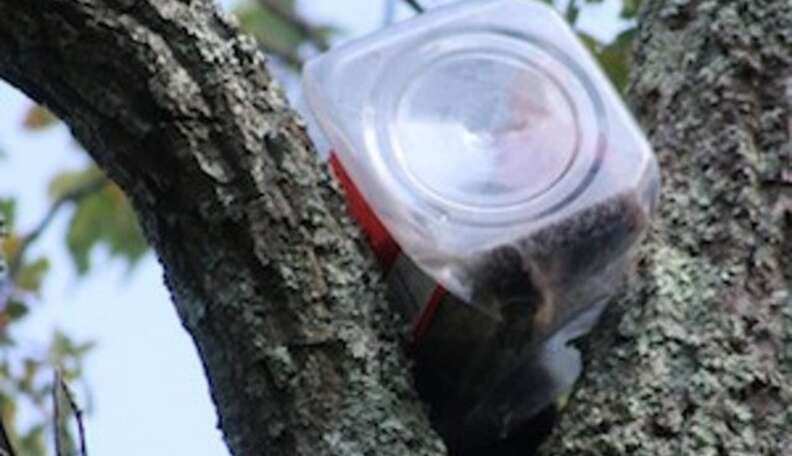 In a situation oddly reminiscent of one that might strike a honey-loving character from children's literature, one bear cub in New Jersey found himself in a tight spot late last week after his head became stuck inside a cookie jar (containing animal crackers, no less).
Fortunately, authorities from the Environmental Protection Department were able to safely tranquilize the hungry six-month old bear, who had managed to escape, up a tree, before extricating him from his peculiar predicament.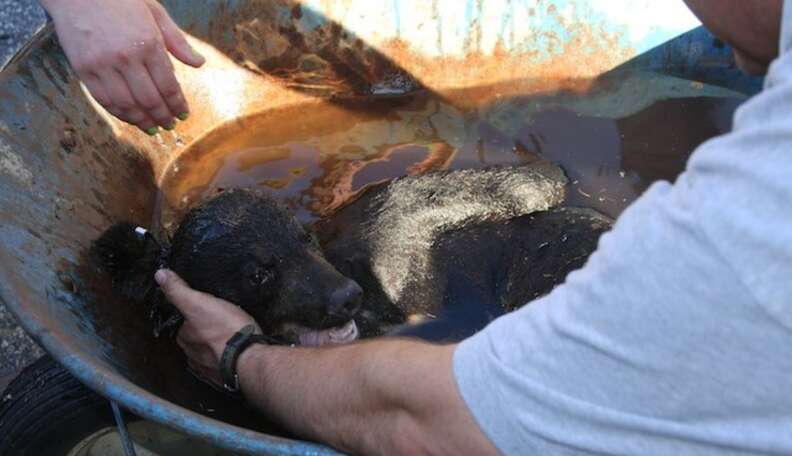 Afterwards, DEP staff gave the dehydrated cub a refreshing dip in some cool water and then sent him to recover from the ordeal at a nearby animal rehabilitation center. He's expected to be released back into the wild in about four to six weeks, giving the bear plenty of time to think about what might happen if he ever sticks his nose in other people's cookie jars again.
More about bears on The Dodo: