Three little bears who were orphaned and malnourished earlier this year have finally been released back into the wild after months of rehabilitation.
Snowflake originally had been found on the side of the road by someone driving into Great Smoky Mountains National Park in Tennessee. The person picked her up and brought the bear to a nearby fire department, which got in touch with the National Park Service. She was about 11 months old.
Hazel and Cecilia arrived at ABR in a different way. Spotted at different times in backyards, their appearances were reported to the proper wildlife authorities.
When Hazel arrived at the end of January she was severely underweight. Although she had been starving, Hazel was an active bear and in decent health. The vet at UTCVM prescribed dewormer. Hazel did great during her rehab.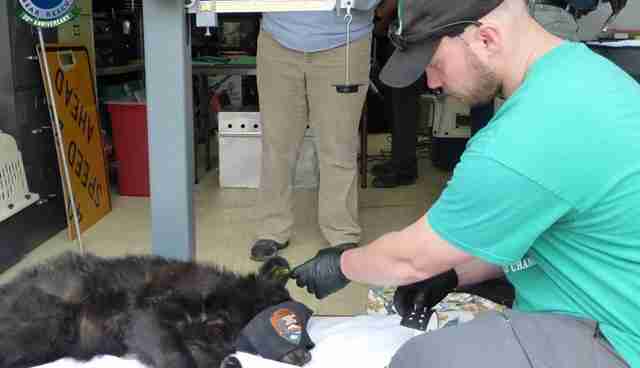 And then there was Cecilia. Tennessee Wildlife Resources Agency (TWRA) brought her to ABR, where she became the 250th bear the organization cared for. Like the other cubs, she was very skinny and malnourished. Vets found an abscess between her skin and her cheek.
"We had to take her back to U of T and she had a CAT scan," Dodd said. "They had to open the abscess and clean it out." She went through a prolonged period of antibiotics and was eventually completely healed.
"All bear cubs are born within a two-week time period at the end of January and first week of February, so they are all basically the same age," Dodd said.
The bears all have ear tags when they are released. "If they turn up again somewhere we get reports of them," Dodd said. Now they all have GPS tracking collars as well.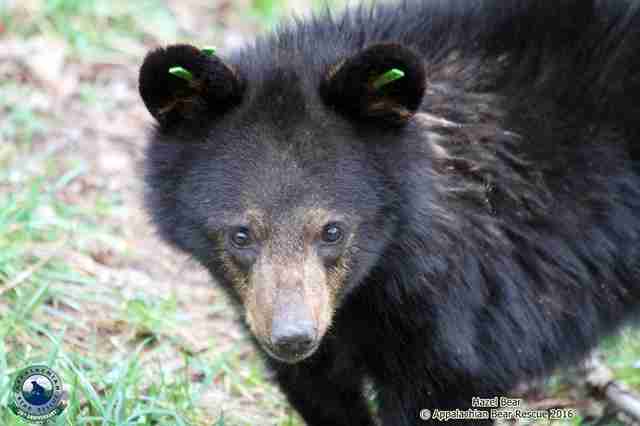 "Generally we don't hear much from them [the bears] but we don't know specifically how they do," Dodd said. "We're determined to know that so we are partnered with Great Smoky Mountains National Park and Tennessee Wildlife Resources Agency to do these collaring projects."
All three bears were released back into the wild on April 13 with members of the National Park Service and ABR, as well as a veterinarian and technician, on site.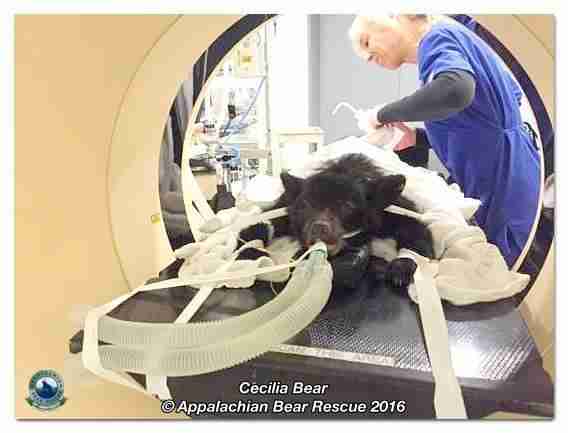 Celebrating 20 years of helping black bears, ABR has now cared for a total of 253 bears. The organization can take bears up to 2 years old.
According to Dodd, bear cub season is in full swing, but the food supply has been bad in the area. Oftentimes, mother bears will leave their cubs and go off to find food and then come back for their young.
"If people see a baby bear by himself and think it's OK to pick him up, the bear will be accidentally orphaned and that is a disaster," Dodd said.
Mother bears do not typically abandon their babies. As baby bears get weaker and weaker without enough food they can be too weak to keep up with the mother, and they can be left behind.
"If you see any wildlife you believe is in distress, contact your local wildlife agency," Dodd said. "Do not approach the wildlife. Certainly do not touch the wildlife. You may accidentally do what you would never want to do, and that is orphan an animal accidentally."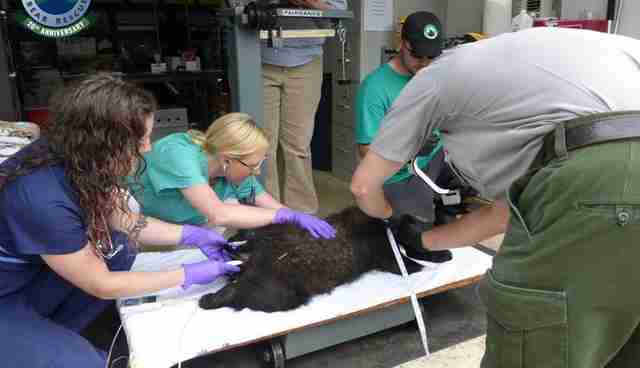 Watch the three bears get released back into the wild here:
You can help Appalachian Bear Rescue by donating here.