Stop what you're doing: The cubcam is here!
This little guy already has a heartbreaking past. Mike and his brother Ike were only about a week old when they arrived at Woodlands Wildlife Refuge in New Jersey three weeks ago, after their mother was killed by a hunter. Sadly, Mike lost another family member when Ike passed away last weekend.
But little Mike is healthy and doing well, which you can see for yourself on the live bear cub cam that was installed by local news site NJ Advance Media.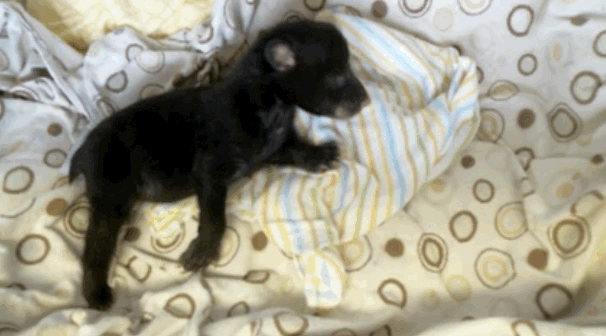 The cubcam shows what baby Mike is up to 24/7 (except when he rolls out of the frame or curls up under a blanket). Like most 4-week-olds, Mike spends a lot of his time sleeping, cuddling and eating.
He'll be at the refuge through the winter, but the staff at Woodlands Wildlife hopes to find him a foster mom of his own species in the spring so Mike can grow up in the wild. The refuge is the only bear rehab in the state, and they rely solely on donations for their funding.
Donate to help Mike grow up strong here.
Until the weather warms up you can catch Mike in his incubator being bear-y adorable.