Avalanches are deadly, and often the hardest part of the rescue can be finding the human buried underneath the snow. That's where Mason, an avalanche dog, comes in.
"Searching is a game of hide and seek for the dog," said Christopher Gray, who works alongside golden retriever Mason on Copper Mountain's Patrol team in Colorado.
Mason and Gray were recently featured in a video produced by Camping with Dogs, which provides a behind-the-scenes look into the work of an avalanche rescue dog.
"He'll scratch with one [paw] and stick his nose in the snow," Gray said in the video. If the scent gets stronger, Mason will use both paws and dig faster. "You'll see his tail's in almost work mode, where it's not wagging, kinda stiff," he said.
The camera man even went into a hole to provide a glimpse into what it might look like to see Mason's face poke through during a rescue mission.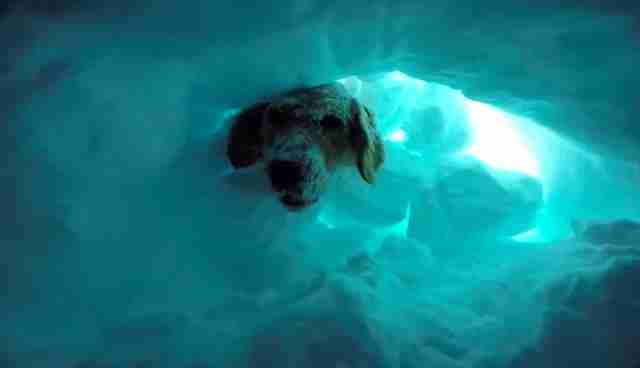 It's exciting for Mason to be able to accomplish his task. "When he breaks through the hole, then he's like, 'Ah! Boom! I got it!' and [his tail] circles," said Gray.
While this video shows a practice mission and not an actual rescue, its important that he keeps up his sniffing and digging skills.
Mason's only 2 years old, but he's already learned a lot about the game of hide-and-seek. If he continues on the training schedule that Gray and the other members of Copper's Patrol have created for him, he'll learn even more and continue to rescue for years to come.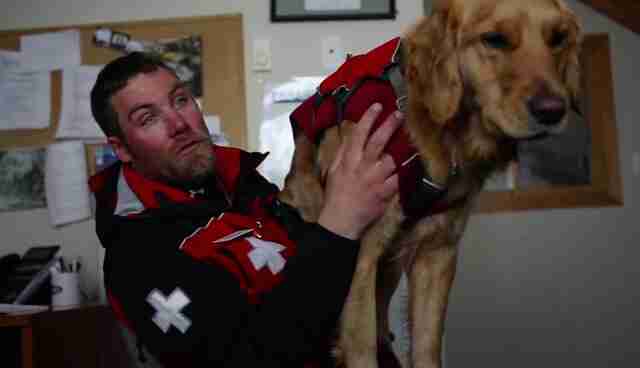 That's pretty amazing considering that what's a game to Mason can make a world of difference to those who a hero at a moment's notice.
Way to go, Mason!
Watch the video of Mason's practice mission below.
And here's the extended version, which includes the interview with Christopher Gray.
You can also follow Mason on Instagram to see more photos like the one below.