Australian Guy Is On A Mission To Save Every Dog In The World
He calls himself a "crazy dog lady man."
Ryan Anderson is a man living in Australia who considers himself the "world's biggest dog lover." That's definitely a pretty big statement to make - but Anderson absolutely lives up to it, every single day.
There isn't a single part of Anderson's life that doesn't involve dogs. He works full time as an animal welfare inspector with the RSPCA, and in his free time, he volunteers and fosters, striving to make the world a better place for every dog he meets.
"I started out just volunteering on weekends with various rescue groups, attending events, fostering dogs, transporting animals and donating, and now I also promote rescue dog events, fundraisers, adoptable animals through my social media as well as educational posts for promoting responsible dog ownership," Anderson told The Dodo.
Anderson's love and passion for helping rescue dogs actually started out with a mission to meet as many different dogs as possible. The more dogs he met, though, the more he realized how much help the rescue community needs and how much benefit can come from education. Soon, his mission morphed from just "meet all the dogs" to "spread compassion and awareness about rescue dogs" as well.
"Initially, I was just out on a personal mission to get a photo with every different dog breed in the world," Anderson said. "However, as it gained more traction, my sidekick Rottweiler, Goose, and I decided to help better educate the general public in regards to responsible pet ownership and promote rescue dogs through social media as the first option for people in the market for a new dog, and thus, 'Aussie Dog Guy' was created."
On his Instagram account "Aussie Dog Guy," Anderson details his adventures meeting the various dogs of the world, while also teaching people about the importance of rescuing and all the joy it brings. On the account he calls himself a "crazy dog lady man," which is definitely an accurate description.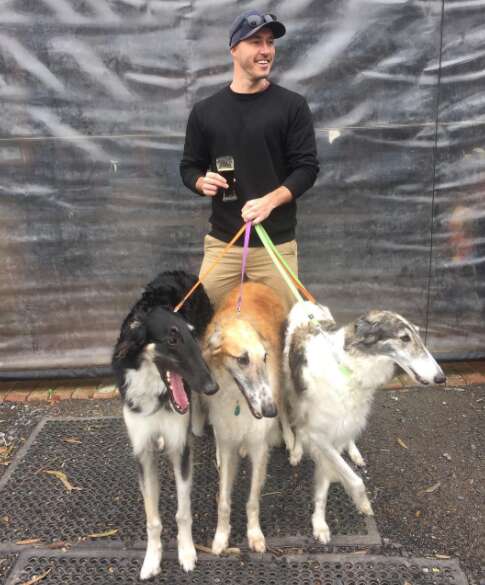 You can see from his pictures just how much Anderson loves and adores every dog he meets ...
... and cats too, of course ...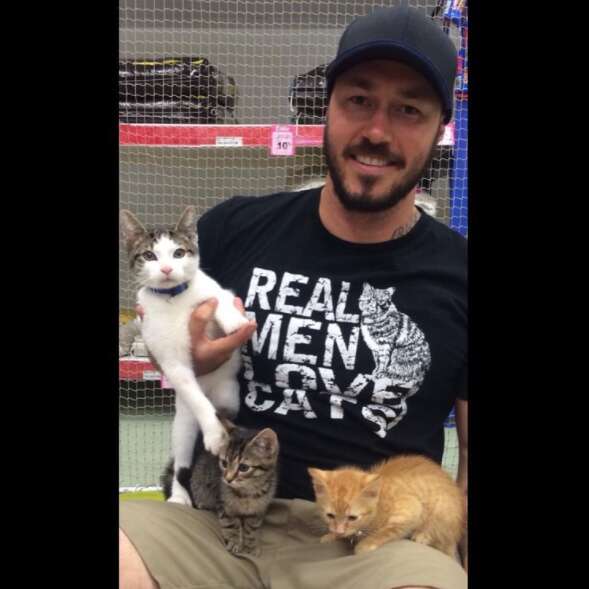 ... and clearly, they're all pretty fond of him, too.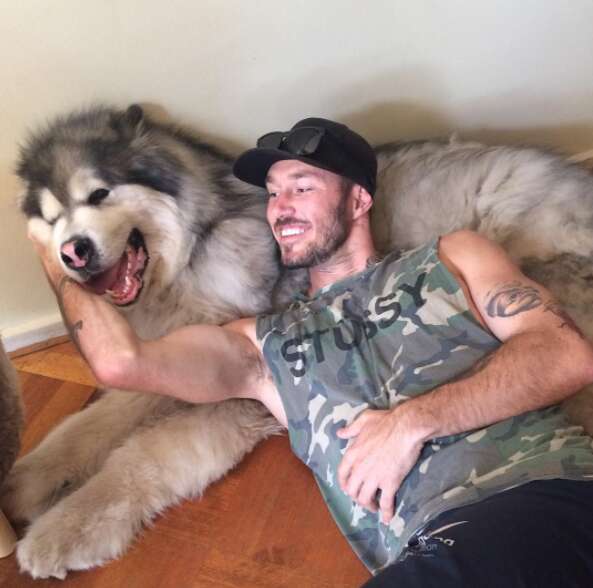 "Not only is it my full-time job to work with rescue animals, it is also my passion and hobby," Anderson said. "I live and breathe dogs."
Anderson currently has only one dog, Goose, and a cat named Krumm - because the fewer permanent animals he has, the more room he has in his home to foster and help sweet, deserving animals waiting for loving forever homes of their own. Rather than adopt himself and give a home to just a handful of animals, he's trying to help find homes for as many animals as he possibly can.
"The less dogs I own the more I can foster is my motto," Anderson said. "My favorite part would definitely be the moment one of your foster dogs finds his forever home. It's sad to say goodbye, but it opens up a new spot for another foster to join the family."
Anderson has dedicated literally every moment of his life to helping the rescue dogs of the world find homes, and he has no plans to ever stop.