If these baby flying foxes hadn't been found just in time, they probably would have lost to their lives to Australia's winter weather. Thankfully, a bat specialist in Australia's Gold Coast region stumbled upon them just when they needed her most.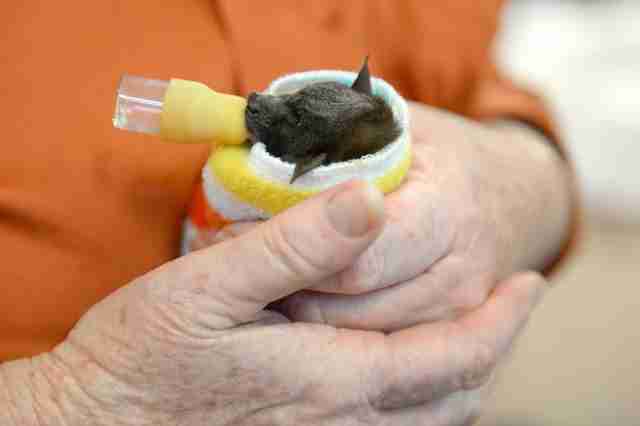 This situation was an unusual one, as noted in a press release: Red flying foxes usually aren't seen with their young in the far south of Australia, as they normally have their babies up north in warmer weather.
"What happens most often is a mother bat will leave her baby in a tree while she goes in search for food, returning to the baby shortly after," the press release said. "However in this case, it is thought that the babies haven't coped with the colder temperatures in their mother's absence and dropped from their tree roost."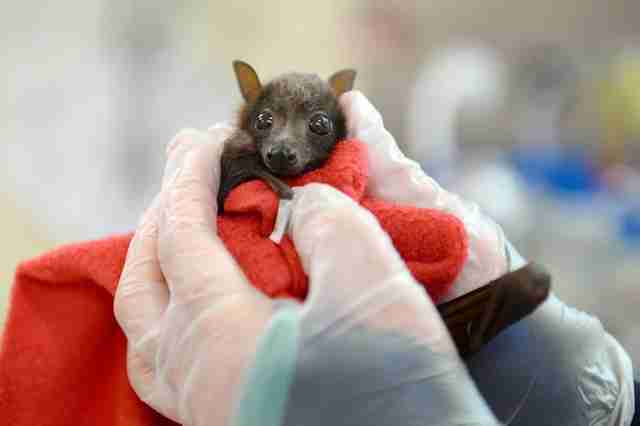 The young bats were warmed up with a combination of electrolyte fluids and special bat blankets that give them the unmistakably adorable appearance of tiny bat burritos. To help the baby bats stay calm during what must be a stressful time, they were given special treats.
"Bat pups are soothed by dummies similar to human children so each of the 28 patients received their own comforting pacifier too," said Dr. Rebecca Millers, one of the vets who tended to the bats at the hospital.
After the bats received initial treatment at the hospital, they were placed in the care of the bat specialist who found them. She'll care for them until they're ready to return to the wild.
Watch this video about orphaned baby bats working up the strength to fly on their own one day: