Australia takes a stand against dolphin captivity
It's a bad time to be a marine park in Australia. Especially if your name is Dolphin Marine Magic and you keep five dolphins trapped in a tiny, chlorinated pool.
The Coffs Harbour marine park has been mired in controversy recently, made worse by the unexplained death of its youngest dolphin, Ji-Ling. Ji-Ling was born in captivity and spent his whole life in a filthy tank, metres from the beach. He died late last year, two weeks shy of his second birthday.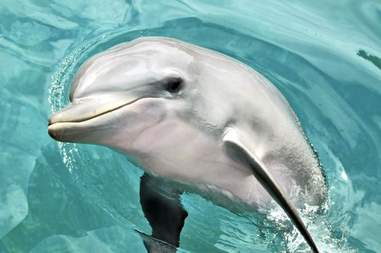 While Dolphin Marine Magic refuses to release the necropsy results, a representative has privately confirmed the baby dolphin died of an 'obstruction'. This often occurs when a captive dolphin ingests a foreign object, such as a coin or a watch which has accidentally made its way into the pool.
The death of Ji-Ling made national media headlines in Australia, but things have just gone from bad to worse for Dolphin Marine Magic. This week locals on the Coffs Coast have been met with giant moving bus billboards, urging them not to support dolphin captivity.
The billboards mark the beginning of a massive national advocacy campaign and a push to introduce legislation to end dolphin captivity in NSW.
The campaign is backed by a former NSW Premier, Bob Carr, who was instrumental in closing down a number of captive dolphin facilities in Australia during his time as NSW Minister for the Environment.
The bus billboards, which will travel around the region, were developed by animal welfare charity Australia for Dolphins and are proudly supported by Voiceless, the animal protection institute.
The best bit is, they stop right out the front of Dolphin Marine Magic, where Ji-Ling's remaining family members are trapped in a filthy pool, forced to perform circus tricks up to three times a day.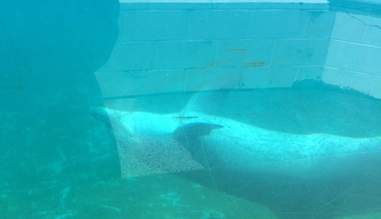 According to Sarah Lucas, CEO of Australia for Dolphins, change is long overdue. "A 1985 Australian senate report found captive dolphins experience stress, behavioural abnormalities, high mortalities, and breeding problems," she states.
"The report recommended dolphin captivity be phased out as soon as possible. But more than 30 years later, we're still breeding highly intelligent dolphins in small, chlorinated pools for entertainment."
Numerous scientists and animal experts including Dr. Jane Goodall have also spoken out against keeping dolphins in captivity, on the basis that it is inherently cruel. This seems to have had an effect on the dolphin captivity industry in Australia – as evidenced by the fact Dolphin Marine Magic reported a massive 91% drop in profits from 2008 to 2014.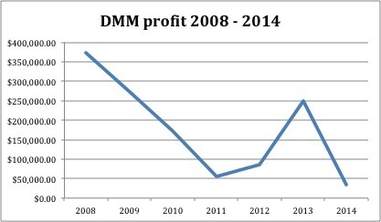 Despite this massive drop, Australian marine parks including Dolphin Marine Magic continue to operate under the proviso that they promote education and preserve wildlife – a claim AFD's Sarah Lucas disputes. "Dolphins are not endangered," she states. "There is only one reason to deliberately breed wild animals into tiny, chlorinated tanks. And that's to make money."
While Australia is generally considered a vocal nation when it comes to protecting dolphins and whales in the wild, the nation is rapidly falling behind the rest of the world when it comes to dolphin captivity. The U.K, Switzerland, Finland and India have already phased out dolphin and orca captivity, and federal bills are underway in the U.S. and Canada to do the same.
For the five dolphins at Dolphin Marine Magic, change cannot come soon enough.
If you want to support Australia for Dolphins anti-captivity campaign, please consider chipping in $25 to sponsor a billboard and keep these buses on the road for another 24 hours.