Bat Dogs Are The Best Thing In Baseball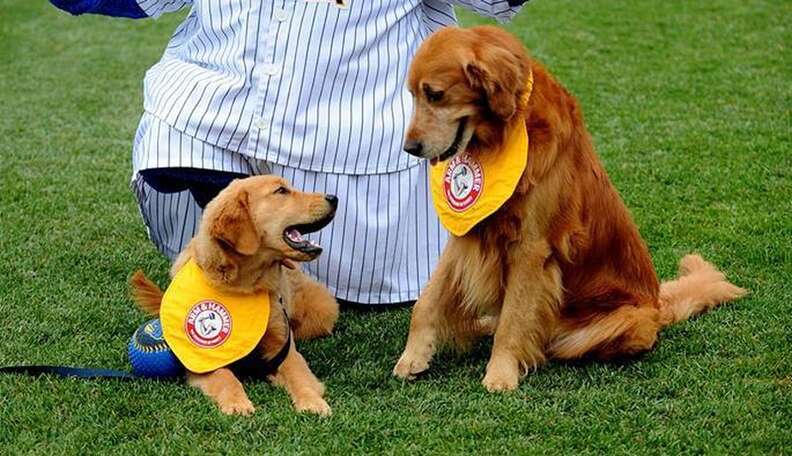 <p> <a class="checked-link" href="https://www.facebook.com/TrentonThunder">Facebook/TrentonThunder</a> </p>
Now that the Super Bowl is behind us, we can all start gearing up for the return of America's other favorite sport.
It turns out that minor league outlet team the Trenton Thunder, an AA affiliate of the Yankees, hasn't had a bat boy in years ... they have a bat dog instead. And the Thunder's bat dog for the 2015 season, a golden retriever named Rookie, is already hard at work practicing his duties and getting ready for his debut season.
You're a good boy Rookie! Yes you are!
You can see Rookie practice fetching bats in this video.
Rookie is actually a bat dog by birthright. His father, Derby, and his grandfather, Chase, were also bat dogs for the Thunder. Here's Chase, looking pretty thrilled to be doing his job out on the field.
Rookie should be ready to fetch bats by the season opener. And maybe if he really wows the crowd, he'll get a chance to get drafted into the majors.