She Dangled For Days From This Fence ... And He Never Left Her Side
For two excruciating days, a dog named Athena dangled from a fence after catching her toe in it.
But the pain must have seemed even worse for her best friend, a dog named Zeus who stood on the other side of the fence, powerless to help.
Zeus never left Athena's side.LifeLine Animal Project
And yet he never left Athena's side. Not when day turned into night. And then into day again.
"Someone had seen them in that situation and didn't don't do anything about it," Karen Hirsch of Animal LifeLine Project told The Dodo. "They told someone two days later."
Along that isolated Georgia fence, where passersby were scant and none, Zeus did the one thing anyone decent would do.
He called for help. For days, Zeus barked. And on the second day, those cries were heeded, Hirsch said.
Rescue workers cut the dangling dog down from the fence, where she had been tied by her toe.
Employees at LifeLine, an Atlanta-based organization that manages Fulton County Animal Services, tended to the pair - and soon discovered the depths of Zeus's love for Athena.
LifeLine Animal Project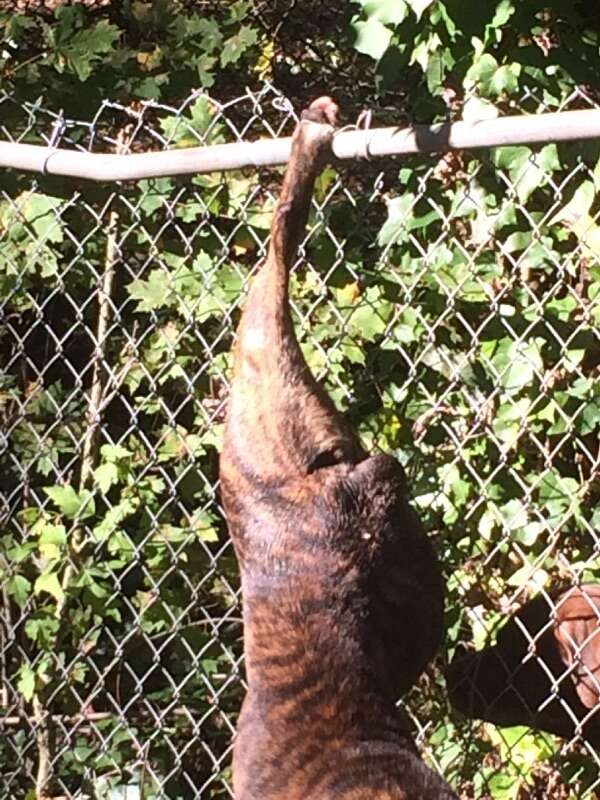 "He cried and barked so loudly when we took her back to the vet trailer for treatment, that we had to bring him back and put him in the cage beside her," Karen Hirsch said. "I visited them today, and he was busy licking her toe and protecting her from everyone."
Athena survived her ordeal, surprisingly with little more than a swollen toe.
"It's important to note that at most municipal shelters, she would be put to sleep or left untreated," Hirsch said. "But LifeLine raises money enabling us to help animals who are in trouble at the county shelters we manage."
LifeLine, whose goal is to reach a no-kill level at its county shelters by the end of 2016, paid for Athena's treatment at the Fulton shelter.
But Zeus and Athena, described as "sweet and loving dogs" still need a home.
Hey Zeus!LifeLine Animal Project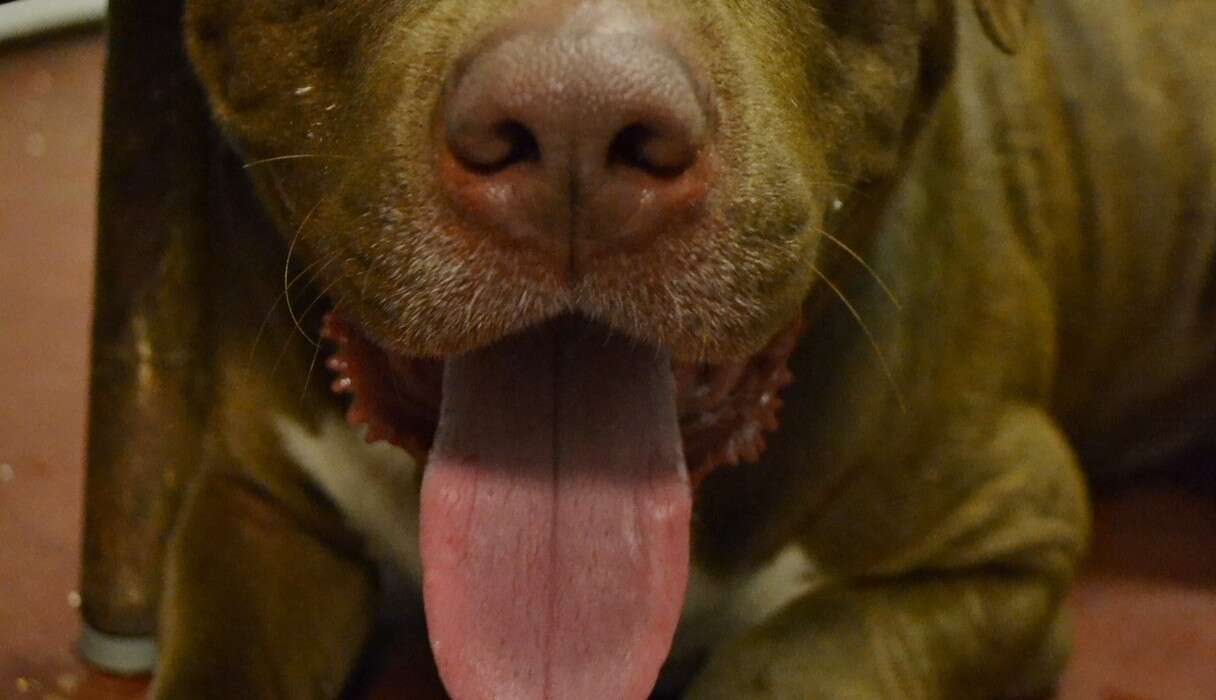 In case you haven't noticed, they prefer to be together.
"Since Zeus is clearly in love with Athena, we'd like to find an adopter who can take both of them," Hirsch said.
If you can help make that happen for these loyal friends, get in touch with LifeLine.