At the year's SXSW Interactive Festival, the ASPCA (American Society for the Prevention of Cruelty to Animals) offered a different kind of social interaction at Instagram's #PETStameet event: the opportunity to share love with Austin's own adoptable animals. With help from Austin Animal Center and Austin Humane Society, SXSW visitors took "Furry Photobombs" with local shelter dogs using the hashtag #adoptSXSW to raise awareness about adoptable pets. Dozens of people stopped by the booth, took photos, and expressed interest. One lucky dog named Tator Tot was adopted right on the spot and flew to his forever home in New York City the very next day.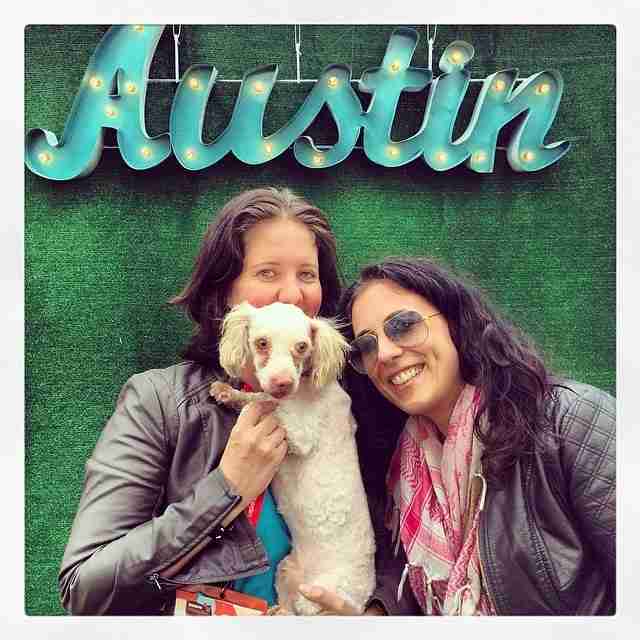 Tator Tot finds his forever home at the Instagram #petstameet event!
To learn more or support the ASPCA, visit ASPCA.org.
Here are a few more shots from the #PetstaMeet and #AdoptSXSW hashtags.