1. These koi fish live in an abandoned mall in China, feeding on mosquitos.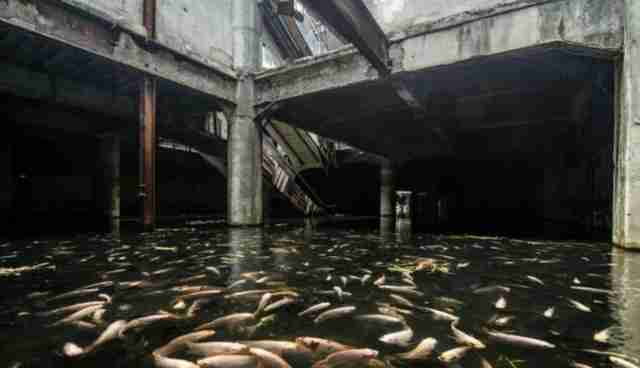 2. The stick insects that survived on this crazy pyramid-shaped island.
[Wikipedia]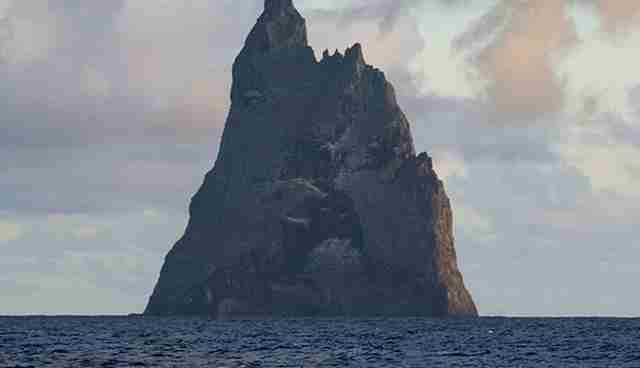 The giant Lord Howe Island stick insects, which look like this: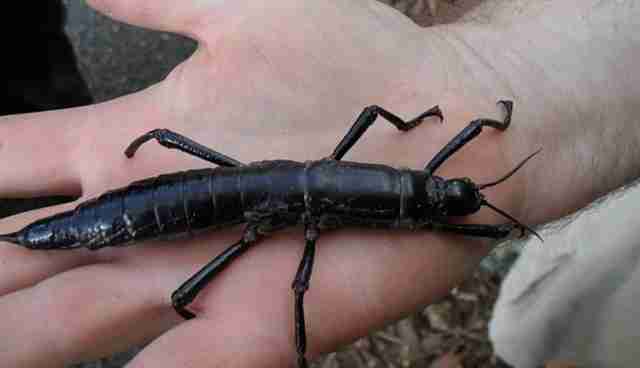 ... were thought to be extinct, until explorers found a family living under a bush on the side of Ball's Pyramid, the island pictured above.
3. Pea crabs make their homes inside oysters, mussels and other mollusks.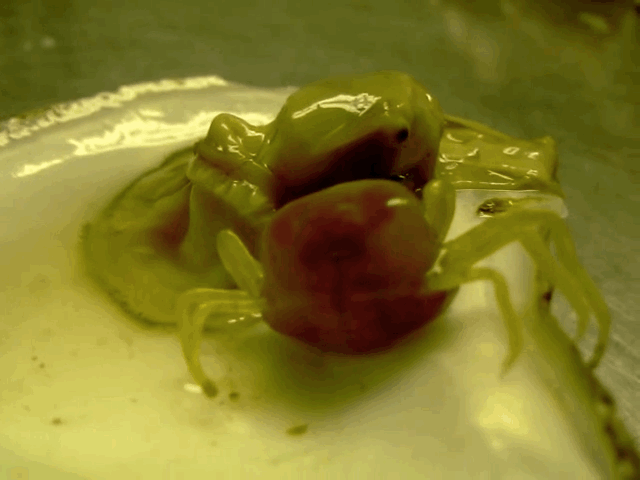 Upon discovering the devil worms, Princeton University microbiologist Tullis Onstott remarked, "it's like finding a whale in Lake Ontario."
5. Wolves prowl the area where the Chernobyl accident happened.
Chernobyl's evacuated zone, as PBS puts it, is now a "kind of post-nuclear Eden" -- there are no humans, but there are wolves.
6. The rainforest frogs, like this golden poison dart frog, that live inside large plants.
7. These blue tits that nested in an old ashtray.