Artist Imagines Unhappy Endings For Disney Animals If They Lived In The Real World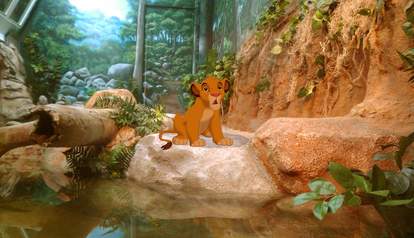 As classic films which portray animals as protagonists, Disney's animated features are often the first exposure young people have to some of the world's most recognizable species. Animal characters, from Dumbo to Simba, have helped endear their species to generations of movie-goers, forging emotional connections that can last a lifetime.
Sadly, however, the happy endings depicted on screen are usually a far cry from the harsh realities experienced by countless animals around the world.
In his series "Unhappily Ever After", former Disney animator Jeff Hong imagines heartbreaking alternate endings for a few of film's most beloved animal characters - touching on issues affecting far too many of their real-life counterparts every day.
Note: These images may be disturbing to some viewers.
Winnie-the-Pooh in his clear-cut Hundred Acre Woods
(Jeff Hong)
Bambi stuffed and mounted by a trophy hunter
(Jeff Hong)
Dumbo gets abused by handlers at a circus
(Jeff Hong)
Chicken Little learns about the fast-food industry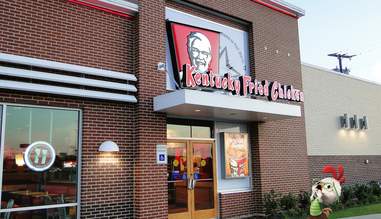 (Jeff Hong)
101 Dalmatians desperately hope to be adopted
(Jeff Hong)
Simba kept in captivity at a zoo
(Jeff Hong)
Ratatouille suffers as an animal test-subject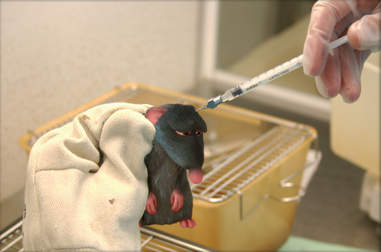 (Jeff Hong)
It's certainly alarming to see Disney characters stripped of their rosy future, but as Hong points out, it should be just as alarming that these sad endings are actually being experienced by living, breathing animals all the time.
"All the messages in 'Unhappily Ever After' are extremely important to me including the animal welfare issues. It's always been my philosophy that the care of everything that lives on our planet should be respected and unfortunately we take advantage of what we are given," Hong told The Dodo in an email.
"The biggest success of this series is that it has resonated across the world and have made people think."
Check out more of Hong's work here.