This Art Exhibit Was Created Just For Dogs
They can stick their heads out a fake car window and jump in a huge dog food bowl.
Who says dogs can't be cultured?
An art exhibit recently opened in London designed exclusively for dogs. The artist, Dominic Wilcox, was commissioned by insurance company More Than to create an exhibit that stimulates dogs both physically and emotionally.
"I think that play is really important to a dog's mental and physical health," Wilcox said in a video about the exhibit. "And I really hope that the artwork gets a lot of dog tails wagging."
The project is part of More Than's Play More campaign, which encourages pet owners to play with their pets more in order to keep them happy and healthy.
The exhibit includes an open car window simulator ...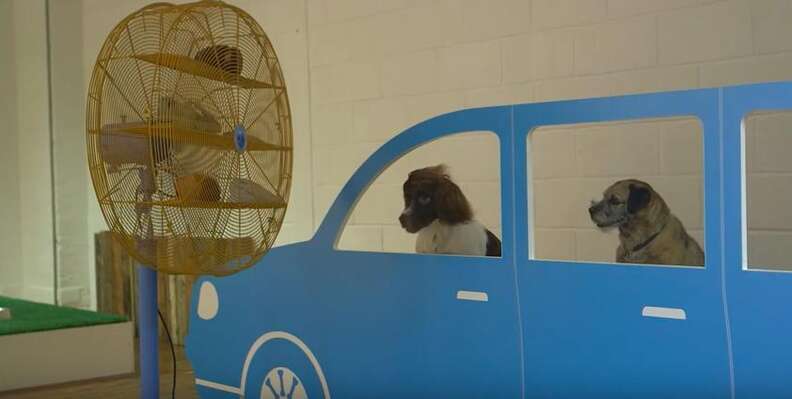 ... a huge dog bowl filled with balls meant to look like dog food ...
... and a water installation that jumps from dog bowl to dog bowl. These installations are meant to get the dogs excited, active and exercising.
And, of course, there are lots of paintings created in a dog's color spectrum.
The dogs definitely seemed to enjoy the exhibit, and hopefully this will inspire more exhibits of its kind. After all, dogs deserve a little creative inspiration too.
Check out the video about the exhibit below: