Arnold Schwarzenegger Is Doing Something Simple To Fight Climate Change
"People always ask, 'what can we do about pollution?'"
The U.S. might feel more divided than it has in a very long time, but some people are trying to bridge our differences and work toward a brighter future for our country - and our planet.
Arnold Schwarzenegger, former Republican governor of California and of "Terminator" fame, doesn't want to see our planet, well, be terminated.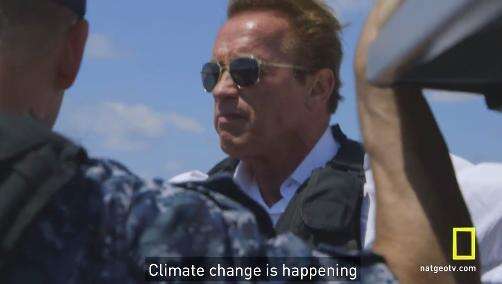 "If you really want to make a difference, everyone has to work together," Schwarzenegger said. "Democrats, Republicans, every country, the military, everybody."
And people appear to be open to what he has to say.
"I quit meat two months ago and haven't felt this good for years," one commenter wrote on Facebook. "Loved a steak, myself, before but don't miss it now as my body craves other nutrients, and by not eating meat I have made more effort to vary my diet - only positives."
Another appreciated the tactful way Schwarzenegger has been dispensing his message, not via shaming but through explanation and encouragement. "Thank you for saying to eat less [meat], not telling people ... that they're horrible for eating it," another commenter wrote. "Thank you."
To learn how you can join Arnold and get involved with WildAid's efforts, click here. To start cutting down on eating meat, click here.