Feb. 19 marks the beginning of the Year of the Sheep on the Chinese Zodiac, and we think it's time to give these guys their due. Here are some reasons that sheep are totally baaaad to the bone.
1. They're like puppies with wool.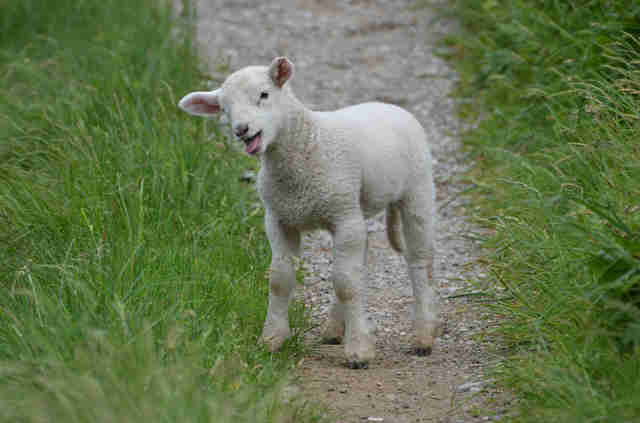 Sheep are capable of picking up on emotional cues not only from other sheep and animals, but humans too! Studies also show that they're more likely to appreciate a smile over a scowl, so if you want to make friends, show them your best grin.
3. They have a gay community.
Ancient Egyptians used to hold rams in high esteem, believing them to be sacred, and even had them mummified after they died. There was even a god that took the shape of a ram. Note to Hollywood: Please remake The Mummy with a sheep.
5. They never forget a friend.
Sheep have excellent memories and are able to recognize and distinguish around 50 other sheep faces for two years after first meeting their wooly pal. They're similarly able to remember human faces too. So if you think a sheep is excited to see you, he probably is. BFFs, baby!
6. They're doctors.
Sheep have even helped in the war effort. During his presidency, Woodrow Wilson kept a flock of 48 sheep on the White House lawn to save on manpower and money during the World War I. The sheep were left to graze on the grass of the South Lawn to help keep it looking in tip-top shape.
9. They're the stuff of legends.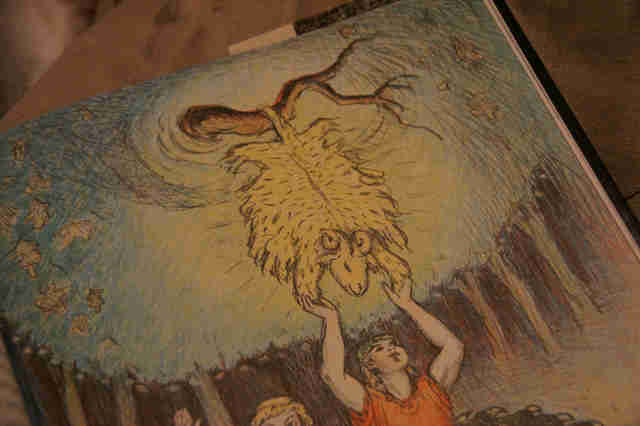 The Greeks loved rams so much, there's an entire epic revolving around one. In the story of Jason and the Argonauts, they traveled to the edge of the world to find the Golden Fleece, the coat of a golden ram that could fly through the heavens. We don't know about ewe, but that seems pretty badass to us.
10. They're three-star generals.
Well, at least one of them is. Lamb Chop, the beloved sock puppet, was given a field promotion by Lt. Gen. Tom Conant, deputy commander of the Pacific for the Marines. The character - created by the late ventriloquist Shari Lewis, and now in the hands of her daughter Mallory - is a three-star general. Maybe she can lead some sassy sing-a-longs to soldiers overseas.
So what can this Year of the Sheep bring? People born in the Year of the Sheep are said to be kind and gentle but slightly paranoid. Basically, you're a big worrywart and prone to mood swings. On the other hand, you're also clever, tender and super polite. You might gravitate towards religion to find peace in your life. Some famous Sheep include Nicole Kidman, Mark Twain, Julia Roberts and Michelangelo. We're guessing you may have an artistic side.
What do you think? Does that sound sheep-like to ewe?