They're the tiniest primates in the world (measuring 11 inches or less from nose to tail) and the soulful stare, itty-bitty stature, and adorable ears of the mouse lemur will have you spending hours scrolling through Google Images. But it's okay.
1. Until 2000, we didn't know they were all different species!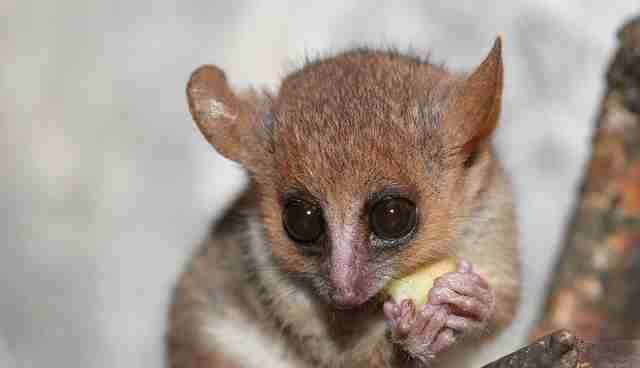 [Source]
Fifteen of the 20 or so currently recognized species in the genus Microcebus escaped discovery until the turn of the century. The above adorable nibbler is a grey mouse lemur (Microcebus murinus), one of the oldest species, identified in 1777 by John Frederick Miller. In 2013, DNA analysis made the Marohita mouse lemur and the Anosy mouse lemur the newest members of the clan.
2. All but 2 mouse lemur species are considered threatened.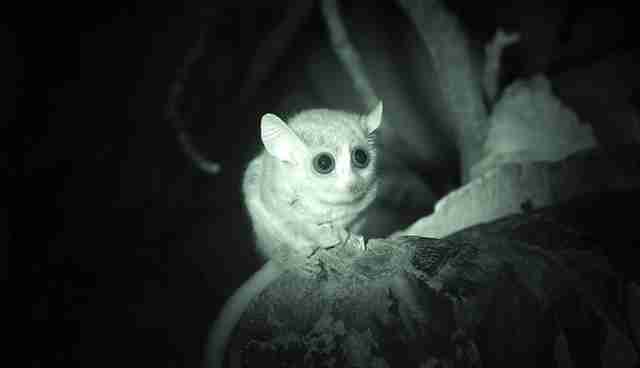 [Source]
The Madame Berthe's mouse lemur (Microcebus berthae) is the same length as your iPhone screen!
5. Their hands are just like ours, but tiny.
[Source]
Tiny opposable thumbs are perfect for holding banana slices and grabbing crispy insects. This little fella is a pygmy mouse lemur (Microcebus myoxinus), the second smallest in the genus, also known as the dormouse lemur or the Peters' mouse lemur.
6. Their arch enemy? The fossa ... and humans).